Jennifer Lopez and Alex Rodriguez Went to the Gym & Fans Are Pissed
Jennifer Lopez (JLo) and Alex Rodriguez (Arod) are the latest celebrities to come under fire for their behavior amidst the Coronavirus (COVID-19) pandemic. The engaged couple, who are currently residing in Miami, Florida, recently went to their local gym despite the virus spreading widely and Florida, finally, issuing a mandatory stay-at-home order for all its …
Jennifer Lopez (JLo) and Alex Rodriguez (Arod) are the latest celebrities to come under fire for their behavior amidst the Coronavirus (COVID-19) pandemic. The engaged couple, who are currently residing in Miami, Florida, recently went to their local gym despite the virus spreading widely and Florida, finally, issuing a mandatory stay-at-home order for all its citizens.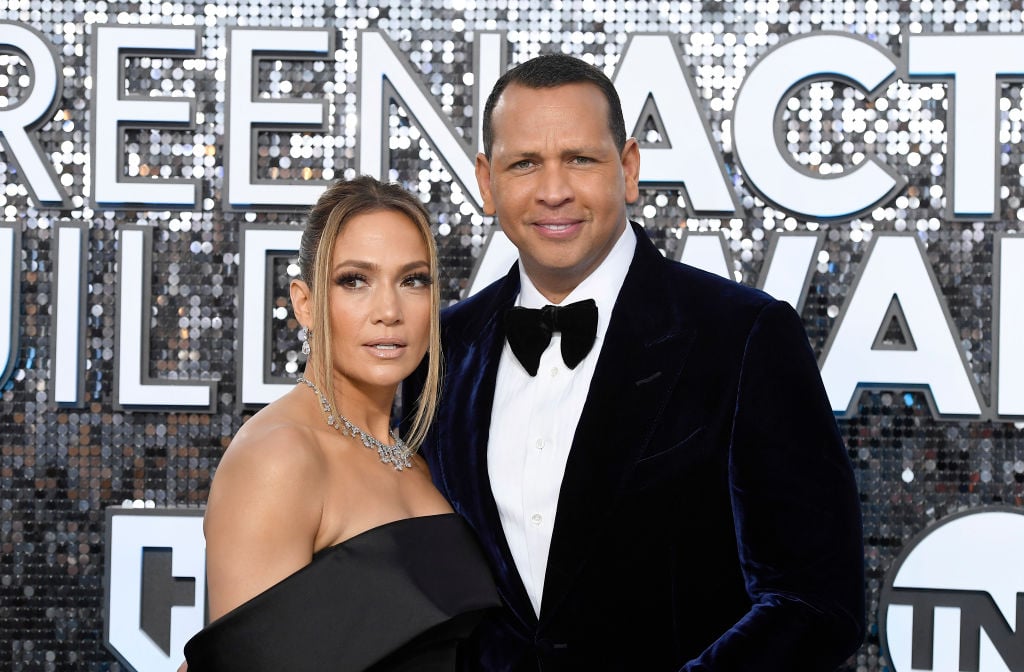 After much resistance, Florida finally followed suit of 36 other states and ordered its residents to stay in their home unless they needed to leave for essentials (e.g. gas, groceries, essential jobs, and medical necessities.) By population, Florida is the third biggest state in the country and at high-risk for the rapid spread of the virus. Unfortunately, they waited until April 1, 2020 to issue the order, weeks behind other large states like California and New York. But, despite the order, JLo and Arod made the decision to go to the gym.
Jennifer Lopez and Alex Rodriguez break the stay-at-home order for a gym trip
The gym facility that the famous couple attended is closed. In fact, a sign on the door reads "This gym is not open. Stay home stay safe," But, the facility seems to have made an exception for JLo and Arod. The pair were photographed leaving the facility and fans were not pleased. Despite the fact that they seemed to have been the only two in the facility, going to the gym is certainly not considered an essential activity. In fact, most gyms around the country have been closed for weeks as they are breeding ground for the virus.
Furthermore, fans are upset because the couple has been encouraging their fans to stay home. So going to the gym themselves seems very hypocritical. Just last week, on March 23, 2020, Arod hosted his first Arod baseball clinic. During the livestream, JLo's future husband shared that there were plenty of ways for people to entertain themselves while at home.
Arod gives advice on how to pass the time on Instagram
"I mentioned this during the livestream, but do you know what Shakespeare did when he was quarantined because of the plague? He wrote King Lear. You can let this time pass you by, or you can seize it and use it to work on your swing, watch a ton of video, and make yourself a better player. Or a better anything, for that matter. You can also use it to spend quality time with family. We had a blast playing a little baseball in the yard with the four powerful young women in my life," Arod shared to his Instagram page along with a video of himself, JLo, and their family.
Fans criticize the couple for going to the gym
Fans found JLo and Arod's gym trip to be unnecessary, frivolous and selfish. "Jenny Jenny Jenny. Why, girl, why? I love her but I'm pissed at her for this," one fan wrote on Twitter. "Do Jennifer Lopez and Alex Rodriguez just need to be seen? I don't understand," another person wrote. "The privilege is unfathomable," yet another person cosigned. Furthermore, many people found Arod and JLo's gym excursion absurd because with their combined wealth, they likely have some version of a home gym.
Critics believe JLo and Arod have a gym in their house
"I've seen so many vids of celebrities working out at home who have way less money than they do wtf? They don't have a home gym?" one person questioned. "THEY PROBABLY HAVE A HOME GYM IN EACH OF THEIR FOUR HOMES," another person declared. Home gym or not, hopefully, this is the last non-essential excursion that JLo and Arod make before the Florida stay-at-home mandate is lifted.