Jennifer Lopez and Ben Affleck Are Engaged Again
Jennifer Lopez is about to become Mrs. Affleck. Lopez and Affleck, affectionately known as Bennifer, are about to take a walk down the aisle almost one year after reuniting. Here's what we know.
Jennifer Lopez recently announced major news. She let the world know that she and Ben Affleck are engaged again. Here's what we know about Lopez and Affleck's engagement.
How Jennifer Lopez announced her engagement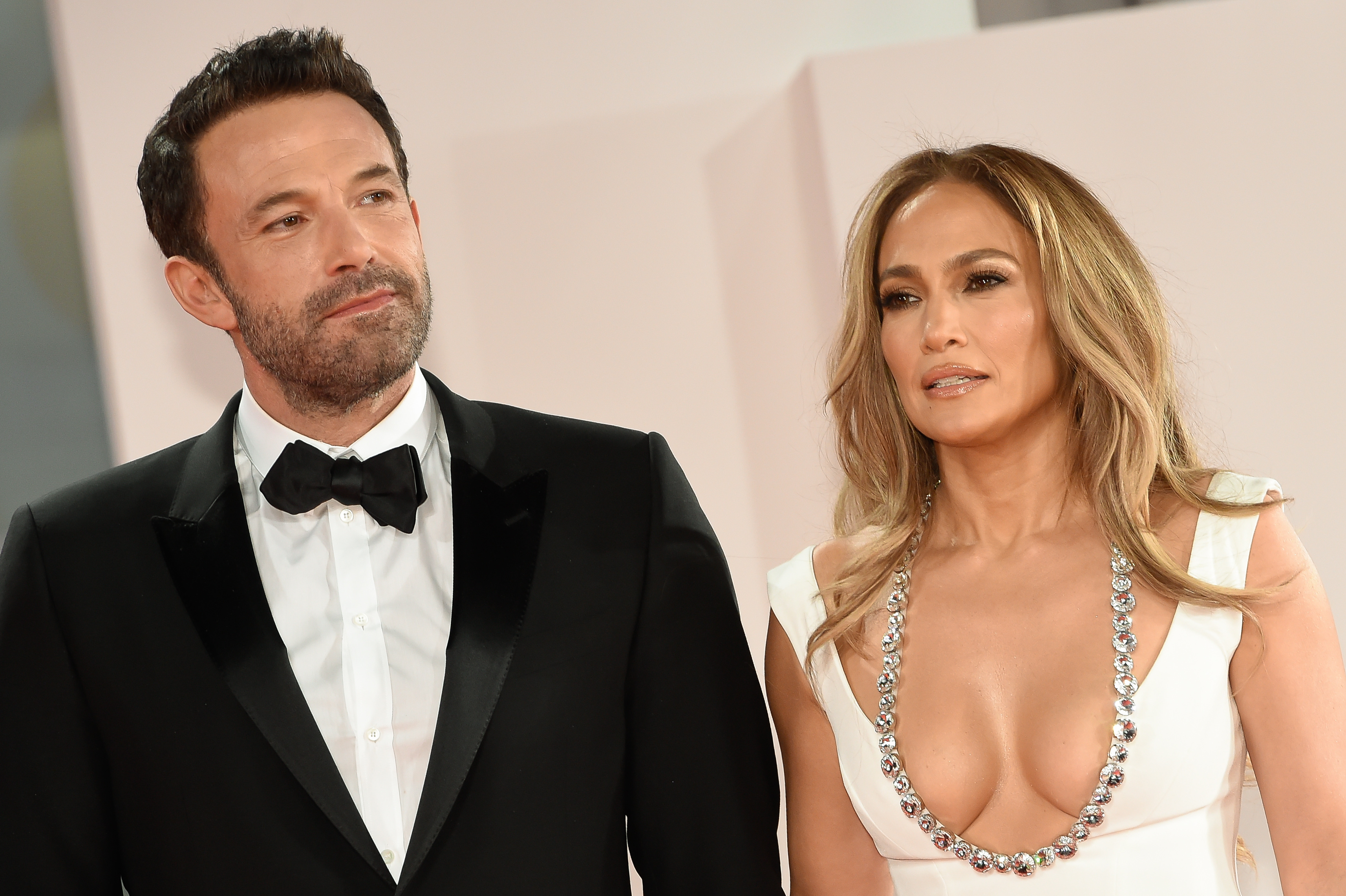 Lopez announced her engagement news in her On the JLo newsletter. Before she made the announcement, she posted an Instagram video, letting her fans know that she had some news to share. She told them to check out her newsletter for more. "So, I have a really exciting and special story to share," she began. "So, if you're not part of my inner circle, you have to go to OntheJLo.com to hear this one. I don't know if you guys know what that is, but it is my inner circle, where I share my more personal things, and this one's definitely on the J.Lo."
Lopez's newsletter features a 12-second video of her displaying a green engagement ring. She appears to be very emotional. Music is playing in the background, and her voiceover says, "You're perfect."
Lopez and Affleck first met in 2001 while filming Gigli. Lopez was married to dancer Cris Judd at the time, but they divorced in 2003. Once that relationship ended, Lopez and Affleck started a romance. However, they ended their relationship in 2004. Lopez then married singer Marc Anthony in 2004. They divorced in 2014.
Jennifer Lopez doesn't think she and Ben Affleck will break up again
Lopez is confident Affleck is the person she is supposed to be with and that she has found the one. During an interview with CBS This Morning's Gayle King, Lopez says she believes she finally got it right this time.
Lopez tells Rolling Stone she believes she and Affleck will stay together this time because they're in a different situation than before. They have learned how to successfully navigate the media and balance their professional and personal lives. Lopez says the media attention is a big part of what led to their breakup in 2004. However, she says they're in a different space now and can manage it.
"We've both grown," Lopez tells Rolling Stone. "We're the same, and we're different. And that's what's nice — having a second chance at real love. Like I said, we learned a lot. We know what's real, what's not real. So, it's just — the game has changed."
Lopez still can't believe she and Ben Affleck are back together
Lopez spoke to Ellen DeGeneres about reuniting with Affleck. She says it was an unexpected reunion and no one was more surprised about their reunion than them. "You never could imagine something like that could happen," says Lopez after DeGeneres asks if she had any idea she would get back together with Affleck after 18 years. "It's a beautiful thing," she adds.
During an interview with the hosts of The View, Lopez talks about second chances at love. When Joy Behar asks her about this, Lopez responds, "Second chances, if you can get one, I highly recommend it." She didn't get into further detail, but it was clear she was referring to her rekindled romance with Affleck.
Follow Sheiresa Ngo on Twitter.