Jennifer Lopez and Ben Affleck: J.Lo Reveals If She Would Get Married Again
Jennifer Lopez and Ben Affleck reunited after breaking off their engagement in 2004. Lopez has been involved in many relationships since then. She has also been engaged and married a few times. One question some fans have is whether Lopez will ever walk down the aisle again. Here's what J.Lo said about her romantic future.
Jennifer Lopez and Ben Affleck's relationship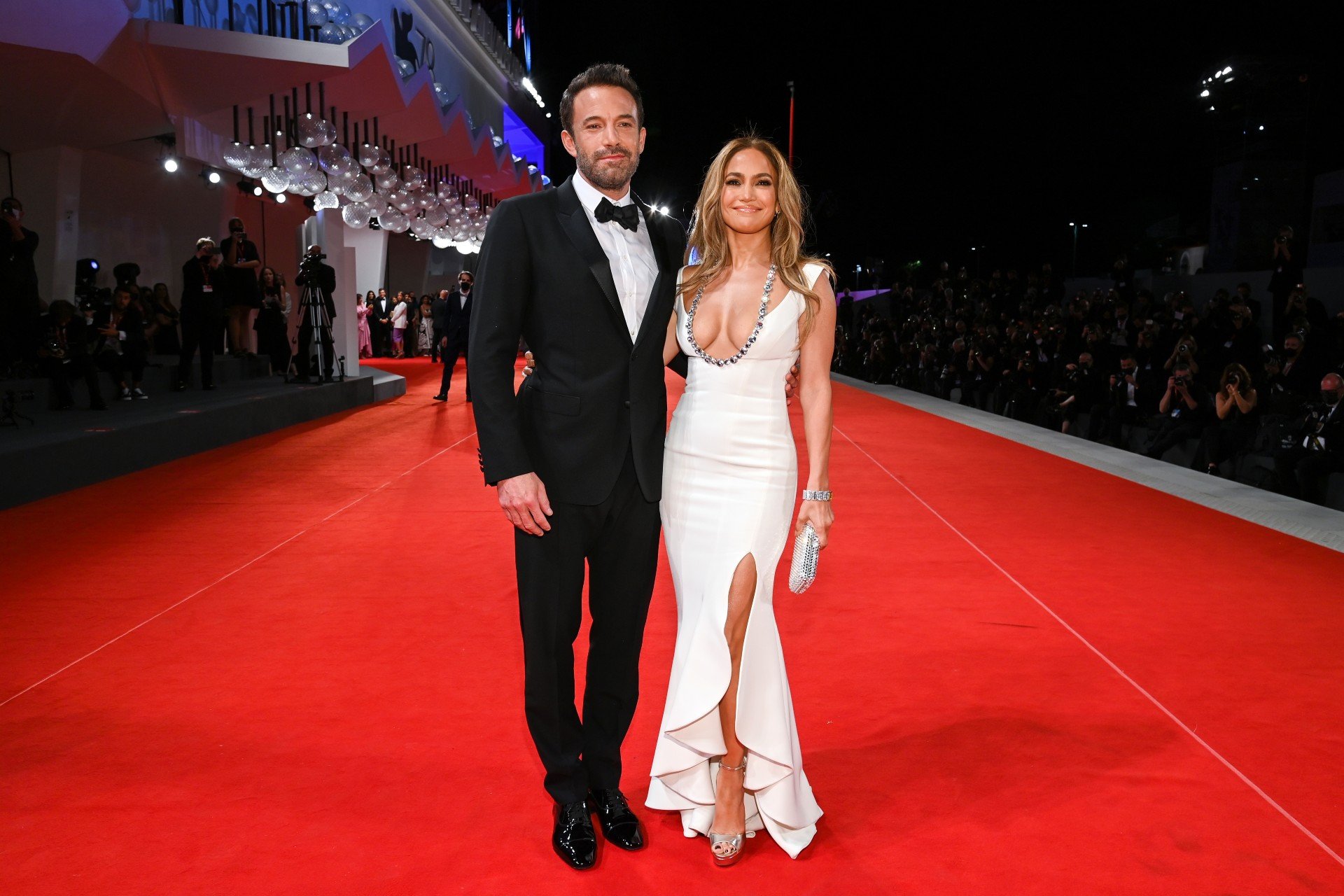 Lopez and Affleck first met back in 2001 during the filming of their movie Gigli. After a whirlwind romance, they called off their wedding in 2004. Lopez says one reason their relationship didn't work the first time is because it was so public.
In her autobiography, she says media scrutiny caused their union to "crumble under the pressure." The "Jenny from the Block" singer was devastated after her relationship with Affleck ended. She says this was her first "real heartbreak." Lopez went on to marry Marc Anthony. After 10 years of marriage, Lopez and Anthony divorced in 2014.
Lopez and Affleck's engagement caused quite a stir because the singer received a 6.1-carat pink diamond ring. The ring was a huge topic of discussion. Lopez told Apple Music host Zane Lowe that even Barbara Streisand asked her to see the ring.
"So, [Barbara Streisand] came up to me, and like, she's heard of it," Lopez tells Lowe. "And she's like, 'Can I see your ring?' And she asked me about the ring, but then she asked me — and I thought it was so strange — about being famous and how I handle it."
Would Jennifer Lopez get married again?
During an interview on the Today show, Lopez spoke about her upcoming movie and her personal life. Host Hoda Kotb asked Lopez if she would ever marry again. Lopez didn't seem sure, but said she still believes in love.
"I don't know," Lopez tells Kotb. "Yeah, I guess. You know me, I'm a romantic, I always have been. I've been married a few times. I still believe in happily ever after, for sure, 100%."
Jennifer Lopez in 'Marry Me'
Lopez's latest movie, Marry Me, is finally here. The film is about a pop star, Kat Valdez, who finds out her fiancé is cheating on her with her assistant. Kat responds to the betrayal by marrying a man she sees in the audience at one of her concerts. He's holding a poster that says, "Marry Me," so she decides to take him up on the offer. This won't be her first marriage because the character has been married multiple times. The movie is a lighthearted romantic comedy that pokes a little fun at Lopez's real life.
"If you can't laugh at yourself and just take it as it comes, I just don't think about those things," Lopez tells Kotb during her Today interview. "I feel like I'm a human being like everybody else. I've had my ups and downs. I've made mistakes, and I'm really proud of where I've come to in my life and who I am as a person, as a mom, and as an actor, and as an artist. So yeah, it's OK, everybody's got that."
Follow Sheiresa Ngo on Twitter.