Jennifer Lopez Confessed She 'Wasn't Smart or Could Sing' As a Child
Jennifer Lopez's love of performance dates back to her childhood. But despite her desire to be on the stage, J. Lo admitted that she didn't have the voice to sing, nor the brains to succeed in school.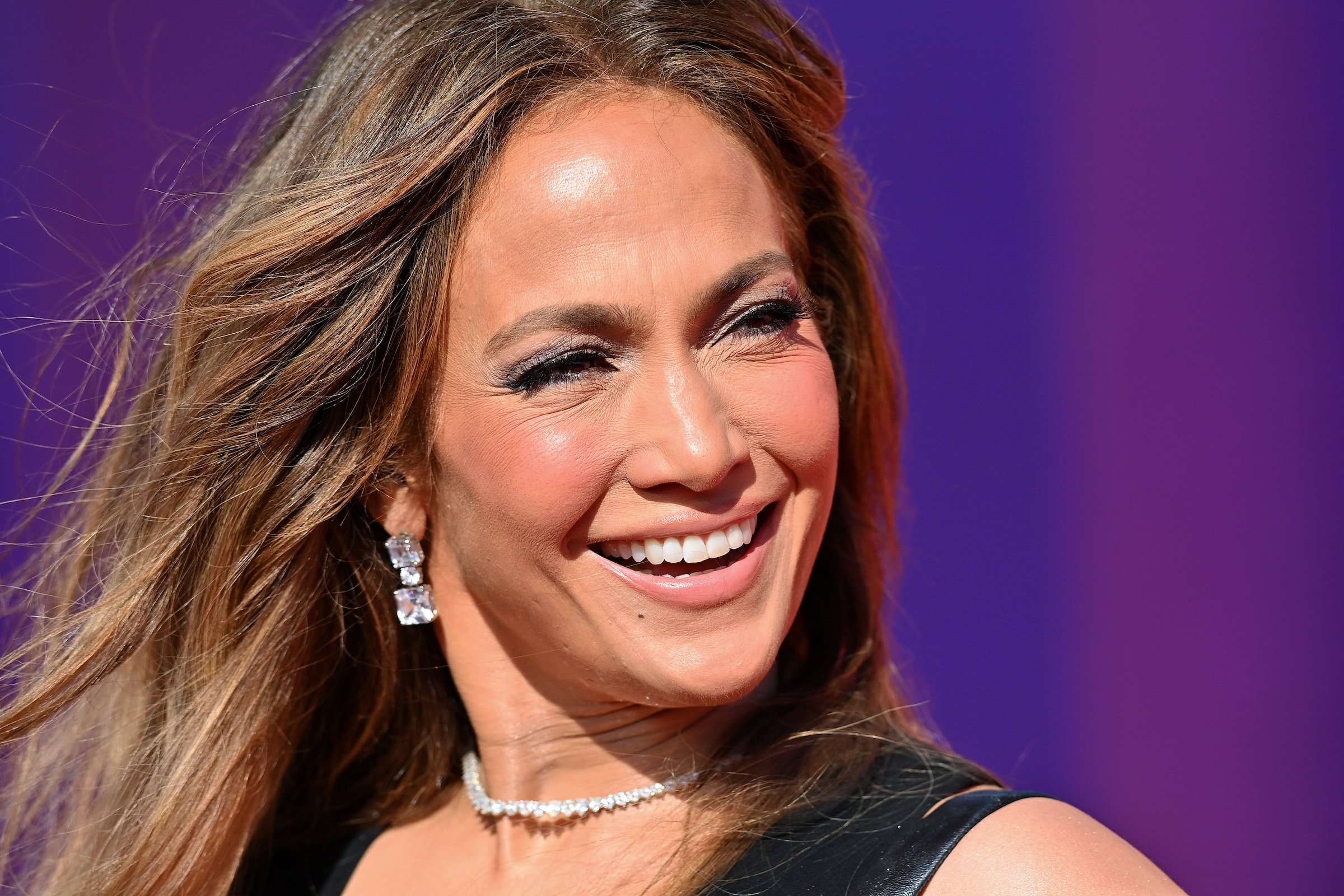 Jennifer Lopez wanted to be a singer when she was a child
J. Lo looked back on her life and her rise to global superstardom in her 2022 Netflix documentary Halftime.
"When I was a little girl, it was always ingrained in my head that I wasn't the singer. My sister was the singer, and my other sister was the smart one," she remembered. "I was either the athlete or the dancer, so I wasn't smart or could sing. And so in my mind, I always had that. So whenever anybody asked me, 'Can you sing?' I'd go 'No.'"
"When I was growing up, my mom was very into musicals," she continued. "I always felt from a very young age that the singing–dancing–acting combination was something that I wanted to do. Because I lived in the Bronx and it was very kind of brick and grey and brown, I loved the kind of escape into the musical world."
Lopez soon began taking dance classes and was immediately drawn to the art form — so much so that it led to her moving out of her house. "I fell in love with dance and it totally distracted me from any type of school," she recalled. "And my mom was like, 'If you're gonna live in this house, you're gonna get your education.' We got into a bad fight one night, and I just left. I was 18."
"I was a gypsy from the minute I left my mom's house," she said. "I did little gigs around town. "They would hire dancers for like 25, 50 dollars. One of the auditions that came up was Fly Girl on In Living Color." Lopez's introduction as a Fly Girl dancer on In Living Color would be the beginning of a thirty-year career on screen.
She transitioned from dancing to acting
Lopez soon began to parlay her dancing skills into an acting career. "I went from being a dancer to taking acting classes," she said of the time.
Because she was known as a dancer, Lopez wasn't taken seriously as an actor. "I remember I couldn't even get anybody to represent me as an actor," she recalled. She recounted having to insist to people that she was in fact an actor and not just a dancer.
Her singing career came later
After her breakout role in the 1997 Selena biopic, Lopez decided that she wanted to be a singer too. "I remember feeling comfortable up there and in my own skin, and that performing came naturally to me," she said of the experience in an interview with InStyle.
"It was a great thing for her to be my mentor, in a way, and to teach me so much about, yes, how to navigate this business, but also how to navigate through life," she said in another interview. "You never know what's going to happen. You have to live in the moment. You have to seize the day. And so I decided after that movie to make my first record. And I did."
RELATED: Jennifer Lopez Was Inspired To Become a Singer After Playing Selena