What Advice Did Jennifer Lopez Give Her Daughter Before She 'Nailed' Her Super Bowl Performance?
Performing at the Super Bowl is considered a career milestone for many artists. When Jennifer Lopez got her chance in 2020, she brought along a special guest: Her preteen daughter. Here's how the artist advised the burgeoning young singer ahead of the memorable performance.
Jennifer Lopez has two children with her ex, Marc Anthony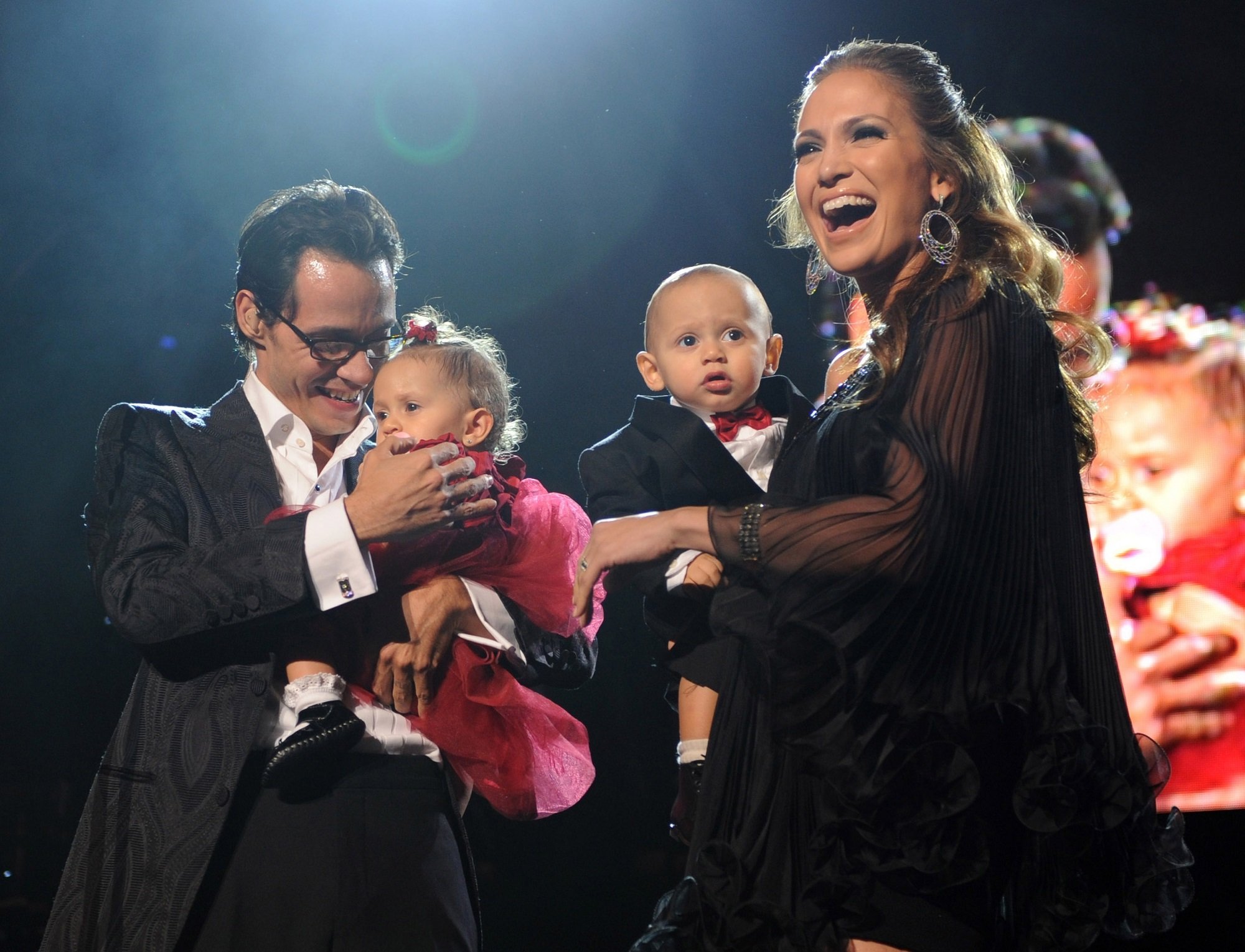 Lopez married her long-time friend and fellow artist Marc Anthony in 2004. A few years later, they confirmed Lopez was pregnant. In February 2008, she gave birth to twins Max and Emme Muñiz. (Marc Anthony is their father's stage name; his real name is Marco Antonio Muñiz.)
In 2011, Lopez and Muñiz separated, finalizing their divorce in 2014. After dating her backup dancer Casper Smart, Lopez began a relationship with baseball player Alex Rodriguez. The superstar couple announced their engagement in 2019, with Max and Emme gaining two future stepsisters.
Lopez and Muñiz performed together at the 2020 Super Bowl
On February 2, 2020, Lopez took to the stage during the halftime show at Super Bowl LIV. No stranger to a massive crowd, the artist followed another pop powerhouse, Shakira. Lopez performed a medley including many of her hit songs, from "Jenny From the Block" to "On the Floor."
Toward the end of this, she was joined on stage by her daughter. Muñiz sang a little of one of her mother's first singles, "Let's Get Loud," which she briefly interspersed with the Bruce Springsteen song, "Born in the U.S.A." Muñiz left the stage as Lopez finished off her performance with Shakira.
The singer gave her daughter advice before the show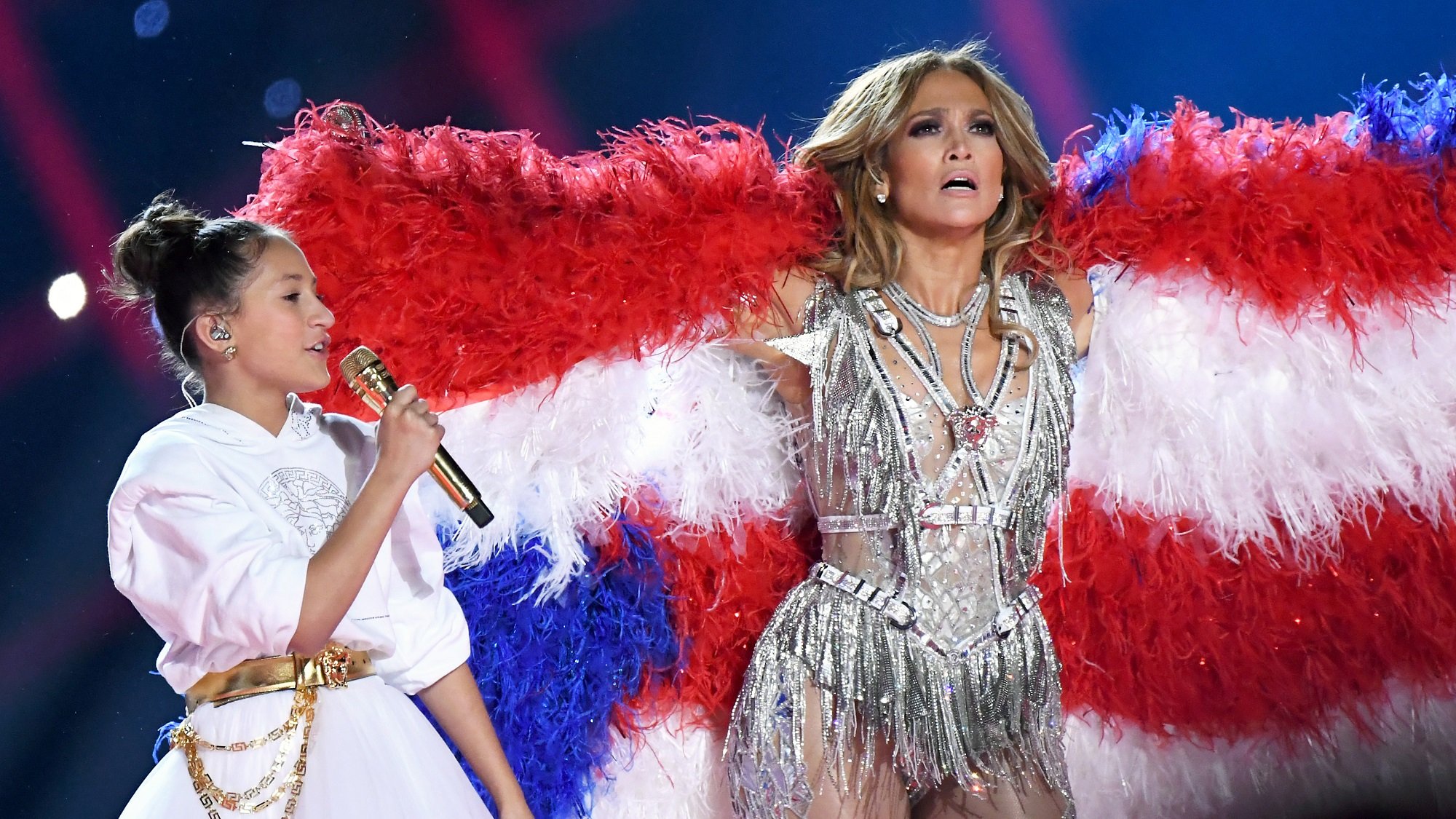 Months later, and, as one of the last major events before the coronavirus (COVID-19) pandemic hit, the Super Bowl performance is still a topic of discussion. Speaking to Hoda Kotb on the Today show, Muñiz explained that while she was nervous ahead of time, her mom gave her some advice.
"When I was walking to under the stage, where I had to be, it was scary. But when I got up there, everything was fine," Muñiz said. "I told her, listen, there's nothing there except you and that camera with the red light on it," Lopez chimed in. "Just look at that red light. And she was like, 'Okay.' And, like you said, she nailed it."
Lopez on her fears as a mother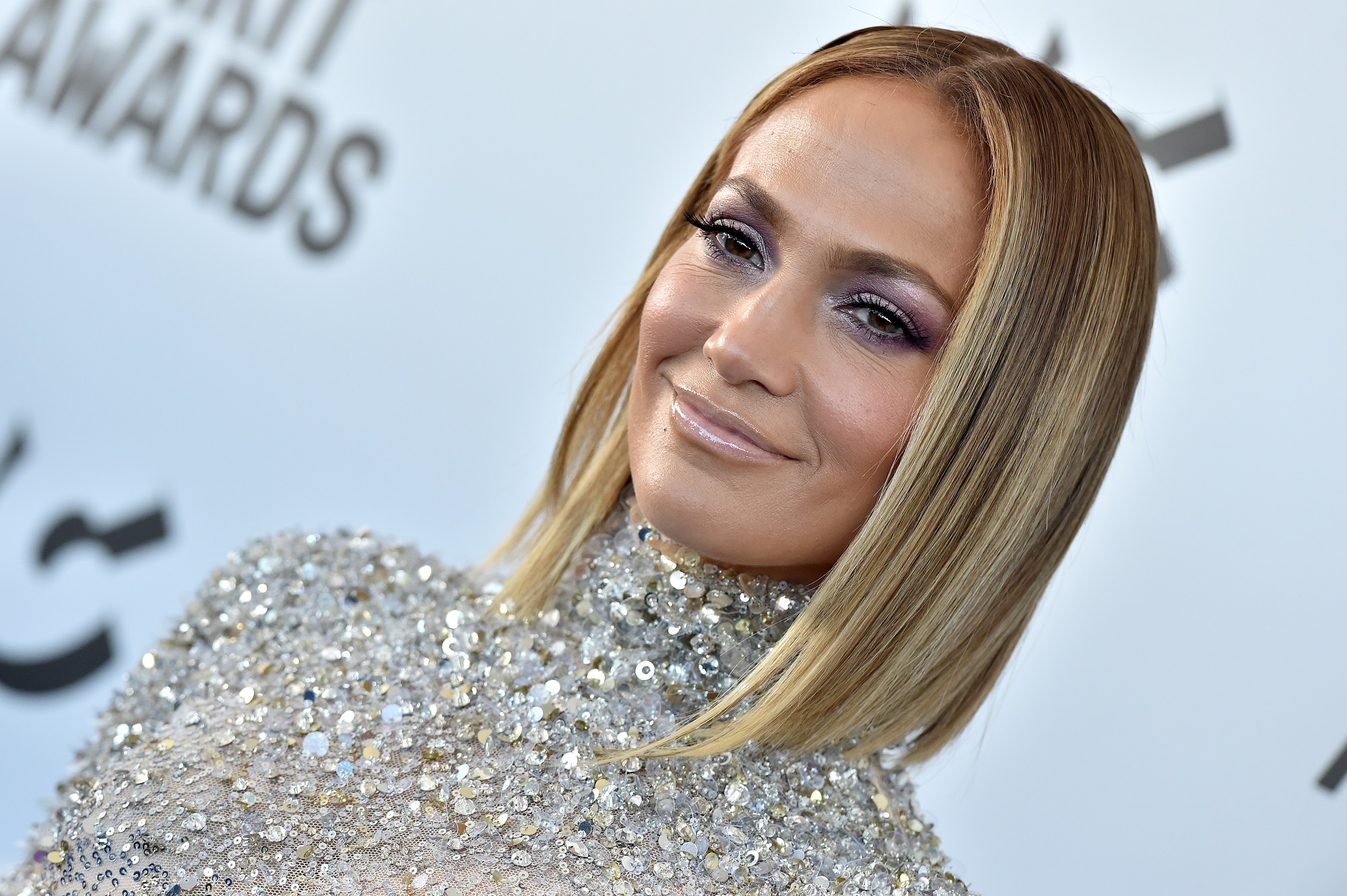 Lopez and Muñiz were on the show to promote Muñiz's latest project: a children's book, titled, "Lord Help Me." As someone who began performing as a teenager, Lopez explains that her concerns for her daughter are far more reaching than just being in the public eye.
"I don't worry just about protecting her from the spotlight; I worry about protecting her from life," Lopez said. "The things she's done are with [her] mommy, and they're just small little things. 30-second things. Yes, the Super Bowl was huge…but it was a little thing, and I was there to protect her."