Jennifer Lopez's Daughter Looked Just Like Her Mom During J.Lo's 51st Birthday Celebration
Jennifer Lopez celebrated her 51st birthday with fiancé, Alex Rodriguez, and the four children they raise together. The blended family seemed to have a great time in their luxurious multi-million dollar home in the Hamptons. And Lopez's 12-year-old daughter, Emme, looked almost exactly like her famous mom on the Hamptons beach.
Jennifer Lopez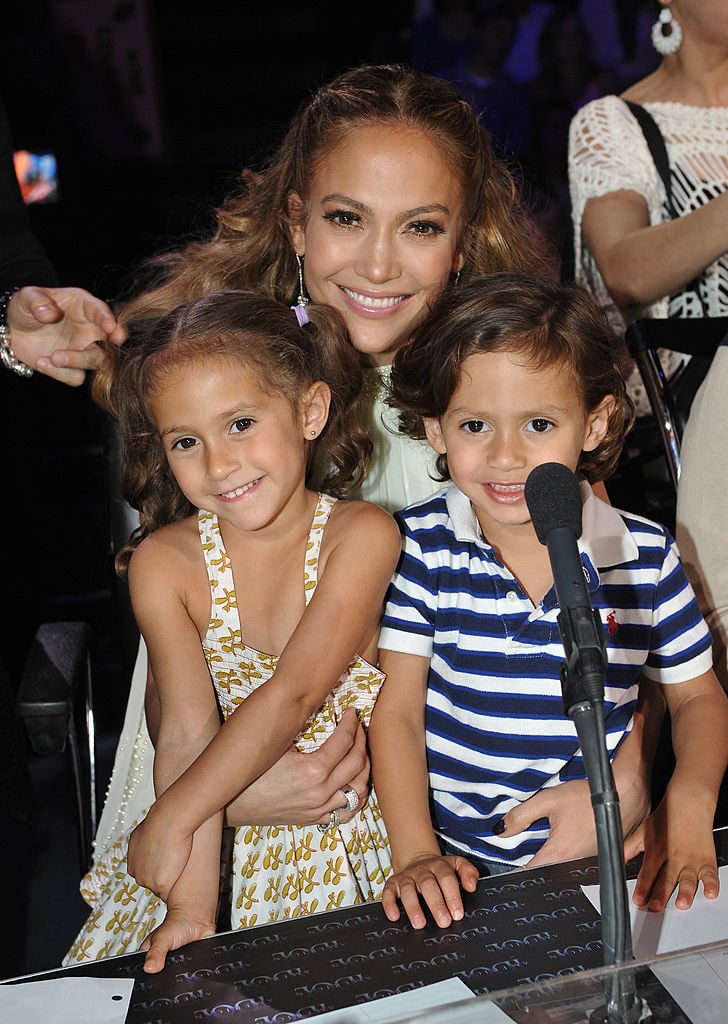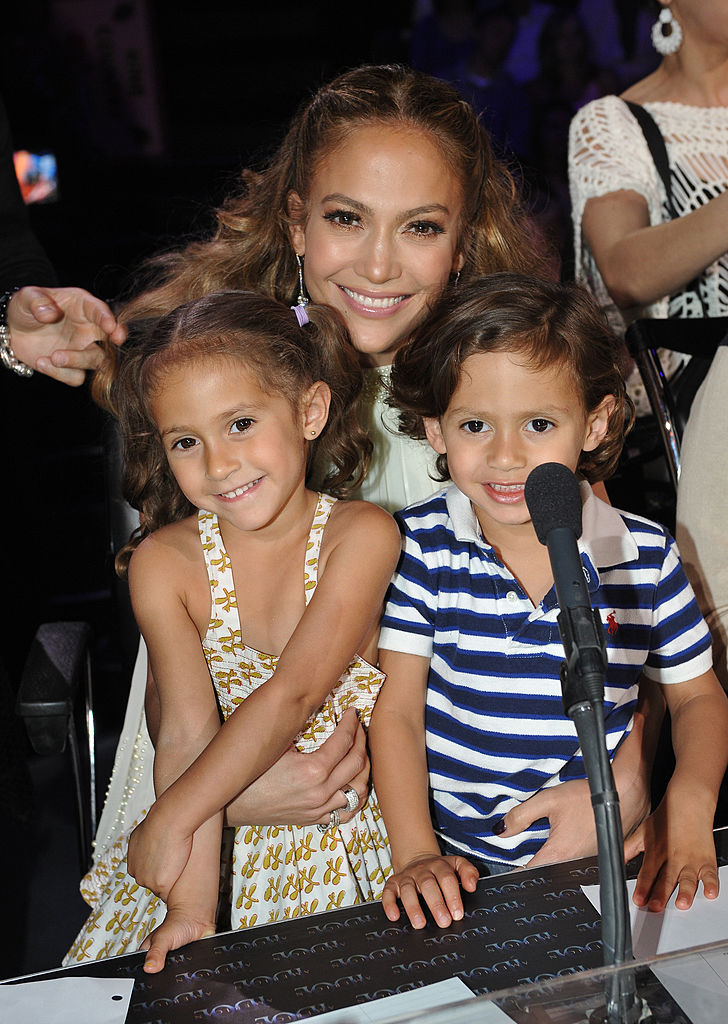 On a Today Show appearance in May, 2020, Kotb described Lopez and Rodriguez "as the poster children for a blended family." Lopez agreed wholeheartedly.
"The kids really loved each other from the beginning," she said. "They just got along …We are a family." Lopez shares her 12-year old twins, Emme and Max with ex-husband Marc Anthony, while Alex shares his two daughters, Natasha, 15 and Ella, 12 with ex-wife, Cynthia Scurtis.
On Today, Lopez also acknowledged that wedding planning is on hold during the coronavirus pandemic.
"There is no planning right now," she explained. "You just have to wait and see how this all plays out … everything is kind of on hold right now." Although their wedding may be postponed, Rodriguez proclaimed his love for Lopez in a sweet, birthday Instagram post on Friday.
"Every moment with you is magical," A.Rod wrote. "You are the greatest partner, the best mom, the most amazing performer. A role model. A hero. An inspiration. I'm so proud of you. I love you so much!"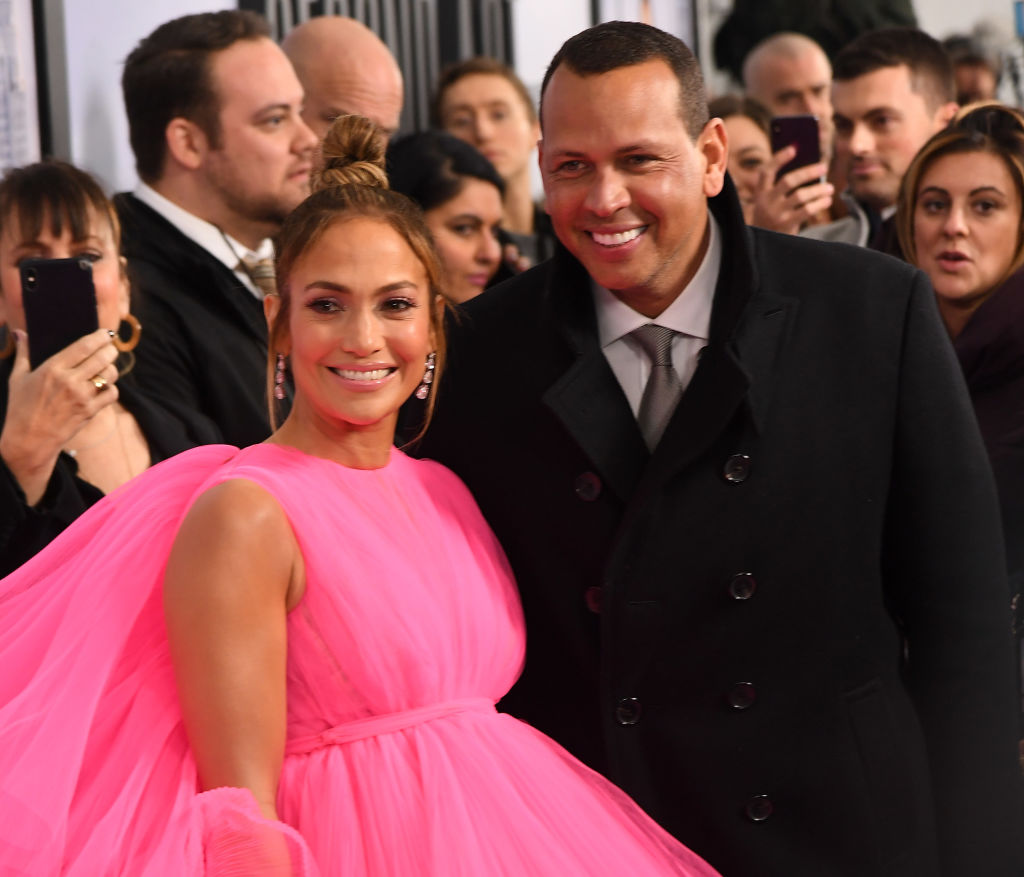 RELATED: Jennifer Lopez Just Proved Her Daughter Emme Is Going to Be a Superstar Like Her
How did Jennifer Lopez spend her birthday weekend?
The Lopez-Rodriguez family celebrated the pop singer turning 51 at the beach on Saturday. The famous entourage arrived wearing face coverings and sunglasses before roaming the sparsely populated beach area. Lopez indulged in a food-truck corn dog, as well as some birthday ice cream. (Fortunately, Lopez's dune buggies were not towed and impounded as had happened on an earlier trip to the beach last week.)
RELATED: Why Police Were Called On Jennifer Lopez During Her Birthday Week in the Hamptons
Rodriguez posted a family picture on Instagram from the Hamptons beach with Lopez and her daughter standing in the middle of the group. In the picture, the pair look like they could be sisters, despite the 38 year age difference. Lopez is shown wearing a white knit sweater and leggings with her daughter in a similar knit two-piece. Clearly, Emme also shares some of her mother's talent — she made a surprise appearance at the halftime show of Super Bowl LIV last February.
J.Lo expressed her gratitude to her fans on Instagram
Lopez extended her thanks on Instagram to everyone who helped her celebrate her birthday.
"Thank you so much for all of your beautiful birthday wishes!" J.Lo captioned the video clip. Fans from all over the world sent in videos wishing her a happy 51st. Lopez gushed:
As I watch and read through all of them, I can't help but think how I spent my last birthday with so many of you last summer celebrating and how this year is so different. But what's the same is I still feel the love from all of you and I hope you feel it too! Even though the world has changed so much, here is something that never will: I love you, I love you, I love you!!! It's mah birthday!!!