Jennifer Lopez Gets Trolled After Weighing in on Mariah Carey Question: 'Who Asked You'
Jennifer Lopez is catching flak for one of her responses on social media. The "Waiting for Tonight" hitmaker casually weighed on a question from Ryan Seacrest during the week of Nov. 8. But because the message was directed at her longtime rival Mariah Carey, fans quickly called Lopez out and let her know "no one asked" for her opinion.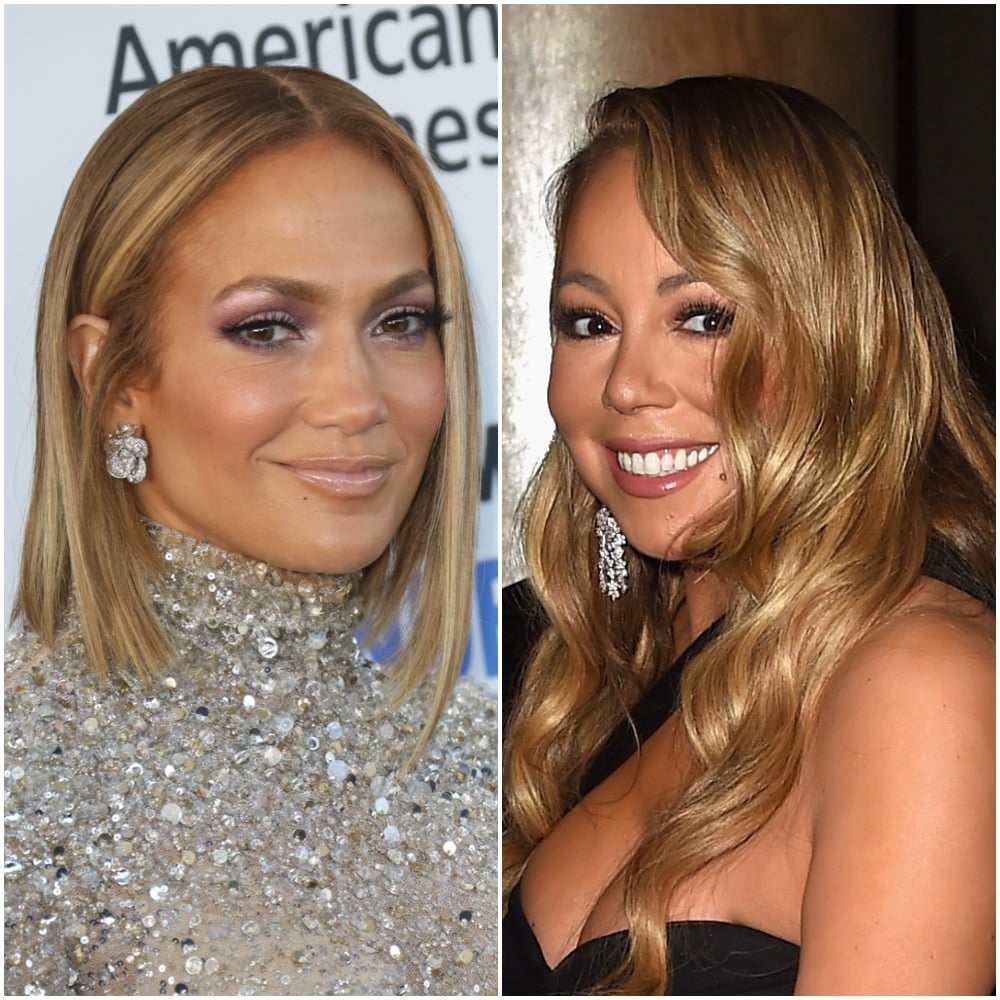 Jennifer Lopez responded to a question meant for Mariah Carey
The drama started on Nov. 9 when Ryan Seacrest went on Twitter to ask Carey, who has been labeled as the "Queen of Christmas," about Christmas decorations.
"I'm told it's too early to put up a Christmas tree. Need you to weigh in on this @mariahcarey," he wrote in the tweet, before re-posting it to Instagram along with the caption, "All I want for Christmas is some clarity from @mariahcarey."
His question generated thousands of replies on Instagram, with many people urging him to do whatever makes him happy. Lopez also weighed in, telling Seacrest, "Go for it!!!!" But her reponse received plenty of backlash from other social media users who said her comment was unwarranted.
Fans are going in on Jennifer Lopez for her comment
In response to her comment, one person wrote, "No one asked you." Another person sarcastically asked, "Are you Mariah Carey?" while a third person told her, "You have no say here."
"We don't know you," a fourth fan wrote, employing Carey's famous comment in regards to Lopez, while someone else said, "Sweetie he didn't ask you.. He asked Mariah the QUEEN OF CHRISTMAS 🎄❤️☃️."
But at the same time, many people defended Lopez and urged others to be more mature. "Damn so many pressed people on the comments and for what? Y'all must have such sad lives," read one comment. "You people need to chill in the comments..you are bitter fighting for people you don't even know," said a second person.
One social media user even argued, "I think it's time for you and Mimi to be friends. I love y'all both & y'all have a lot of similarities 😩😍💕."
Mariah Carey eventually weighed in with a comment of her own
Eventually, Carey caught on to Seacrest's post and made a comment in contrast to Lopez's. "It's definitely too early Ryan! I told you to get through Thanksgiving first 🦃," she wrote, before teasing, "(but I've had one up for a month now…more to come 🎄🎄🎄🎄)."
As many fans know, she and Lopez have reportedly had a tense relationship since the 2000s. Carey famously appeared to snub Lopez in an early 2000s interview when she said she didn't know her, even though Lopez claimed on The Wendy Williams Show, "We've met many times." But Carey has insisted she didn't mean any harm, telling Andy Cohen in 2016 that she meant she didn't know Lopez on a personal level.
However, she would later hint in her 2020 memoir The Meaning of Mariah Carey that there was indeed a feud between them, starting when her ex-husband and former Sony boss Tommy Mottola gave Lopez a song sample that was intended for her 2001 song "Loverboy." This forced her to choose another sample but luckily, the song was still a success.
It's unclear if she and Lopez will ever forge a friendship, but in the meantime, hopefully fans can be a little nicer with one another.