Jennifer Lopez is a Pop-Star Who Gets Married on a Whim in the New Romcom 'Marry Me'
J.Lo fans have much to be excited about these days. After going public with her relationship with Ben Affleck, the star is moving on with her professional projects. Jennifer Lopez debuted the trailer of her new rom-com at the CinemaCon event on Aug. 27. The movie, called, Marry Me also stars Owen Wilson and singer, Maluma, Entertainment Weekly reported.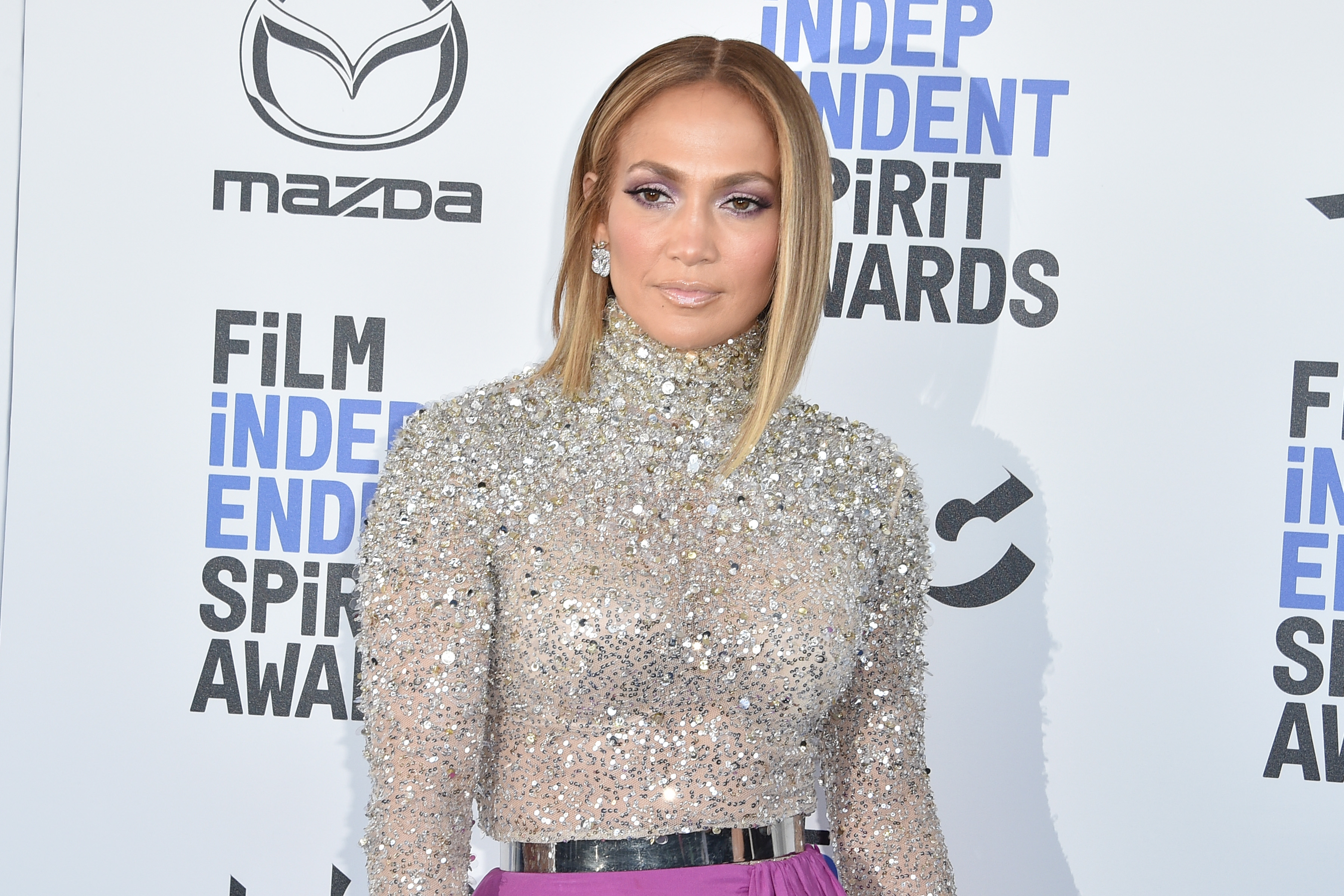 What is 'Marry Me' about?
Lopez plays the role of a pop star in the movie who is dating Maluma, another superstar. The glamorous lifestyle of the singer falls apart when on stage she finds out that her boyfriend is cheating on her. The news reaches her through a tabloid that it is her assistant that Maluma is cheating on her with. 
On stage, the pop star sees a man, played by Owen Wilson, standing in the crowd holding a "marry me" sign. And on a whim, she decides to say yes to him. "Why not? Yes, I'll marry you," she says.
And so begins an arrangement between the two, one which handles the PR around the pop star's breakup and one that, hopefully, helps them fall for each other for good.
The trailer of the movie included many elements of a rom-com, from a typical montage of the couple, Lopez and Wilson, to scenes of Lopez performing. 
What else do we know about the movie?
The movie is based on a graphic novel by Bobby Crosby. It is directed by Kat Coiro, who boasts shows like Dead to Me and Girls5eva in her recent directing credits. John Rogers, Tami Sagher, and Harper Dill have written the movie for the screen. 
The music in the film is its unique selling point since it has Lopez and Maluma collaborating on an album for the film. Last summer, they release two singles, Pa Ti and Lonely from the same album. 
An excited Lopez announced through video at CinemaCon that she will sing on-screen.
"I love that I get to sing on screen for the first time since Selena," Lopez said. "It's been a while."
Moreover, J.Lo fans also get to see the singer in her beguiling fashionista element as well. Throughout the trailer, many scenes saw her adorned in shimmery and bejeweled dresses while performing and chic outfits otherwise.
What does J.Lo have to say about the movie?
Before the singer and actor released the trailer of the movie, she announced that she wanted to be there in person.
"I know all of us have been thinking a lot about what kinds of movies will get audiences off their couches and into theaters," Lopez said. "Well, I've made one."
Lopez pointed out that the movie was made for a diverse audience.
"It has a little bit of something for everyone, music, romance, and comedy, emotion," she said. 
"It's just one of the movies that makes you feel good, and who's not ready for that after the last year and a half?"
Deadline reports that the movie is slated to release around Valentine's Day 2022.