Jennifer Lopez Just Shocked Fans and Revealed What Her Real Hair Looks Like
When you think about Jennifer Lopez's hair, you probably think about her signature long blond locks. It appears to be her go-to style — one that never stops looking fabulous and is perfect for whipping when she's performing. But she recently ditched the 'do in favor of a more natural look.
During the week of Feb. 23, Lopez stepped out in Miami and was photographed rocking her real hair — without any extensions or extra embellishment. The change came as a shock to fans, with some even saying that it suits her better.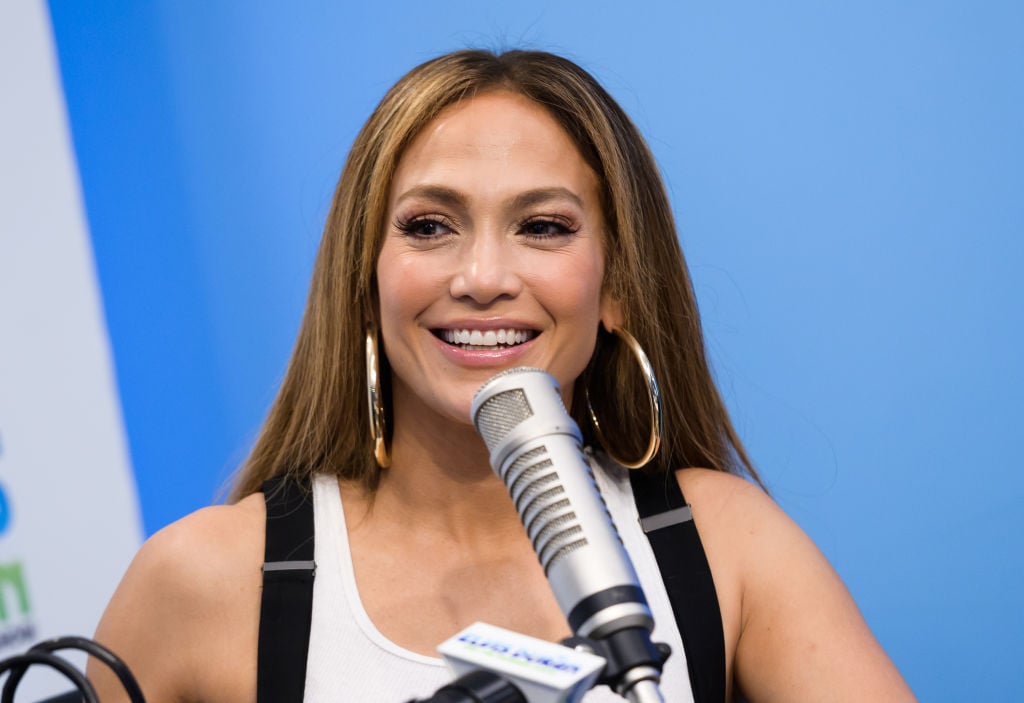 Jennifer Lopez's hair transformation
When Lopez started her career as a dancer on Fox's sketch series In Living Color (1990-1994), she sported her natural brunette locks.
Her hair remained the same as she rose to fame and booked roles in films such as 1997's Anaconda and 1998's Out of Sight. But around the release of her debut album, On the 6 (1999), she switched to caramel-colored hair with honey highlights.
Lopez's former stylist Rita Hazan opened up to Glamour in 2014 about the decision to change up the singer's hair to a lighter color.
"I felt like it was too harsh for her skin tone and her personality," she said. "I created a honey-highlighted hair color for her and people went crazy over it."
Lopez has since fully embraced this hairstyle and consistently rocked it for decades. Though she sometimes changes things up by putting her hair in buns, bobs, ponytails, and other styles, it usually doesn't stay that way for very long. She seemingly likes to keep it long and straight.
Jennifer Lopez just revealed her real hair
On Feb. 26, Lopez was spotted on her way to a gym in Miami. In photos obtained by the entertainment website Just Jared, she is seen walking with her curly hair hanging loosely at her shoulders. (See the photos here.)
Fans rushed to Twitter and other social media platforms to react to the look, with many saying they absolutely loved it.
"PRETTY WOMAN," one fan gushed, while another tweeted, "The shorter do suits her."
Someone else said that Lopez resembled her Shades of Blue character, Harlee, who was known for wearing her hair in a curly bob. They tweeted: "@JLo giving me #Harlee vibes with her hair like this."
It's unclear why Lopez doesn't rock her natural hair more, but her former stylist Lorenzo Martin told Harper's Bazaar Arabia in 2016: "It's hard to keep her hair [long and down] as her hair is very curly."
Lopez also said in a 2011 interview that she has to keep her hair dyed since she started going grey at an early age.
"My mom and my dad both went grey at a young age and I did too. At 23," she said. "Once I got started doing movies I started to grey. It was the stress, the pressure."
Though some fans would like to see her stick to her natural look, she looks good either way if you ask us.
Read more: Jennifer Lopez Once Revealed the Most Hurtful Criticism She's Ever Received