Jennifer Lopez's Little Sister, Lynda Lopez, Is an Emmy Award-Winning Journalist and Author
Jennifer Lopez is very close to her sister, Lynda, who happens to be an Emmy Award–winning journalist and author.
As a red-hot star of the '90s and 2000s, Jennifer Lopez established herself as one of the most prolific triple threat entertainers in Hollywood history. However, far fewer seem to know about her younger sister, with even fewer realizing she's also a star in her own right. Keep reading to learn more about Jennifer Lopez's sister, Lynda.
Jennifer Lopez has a close relationship with her siblings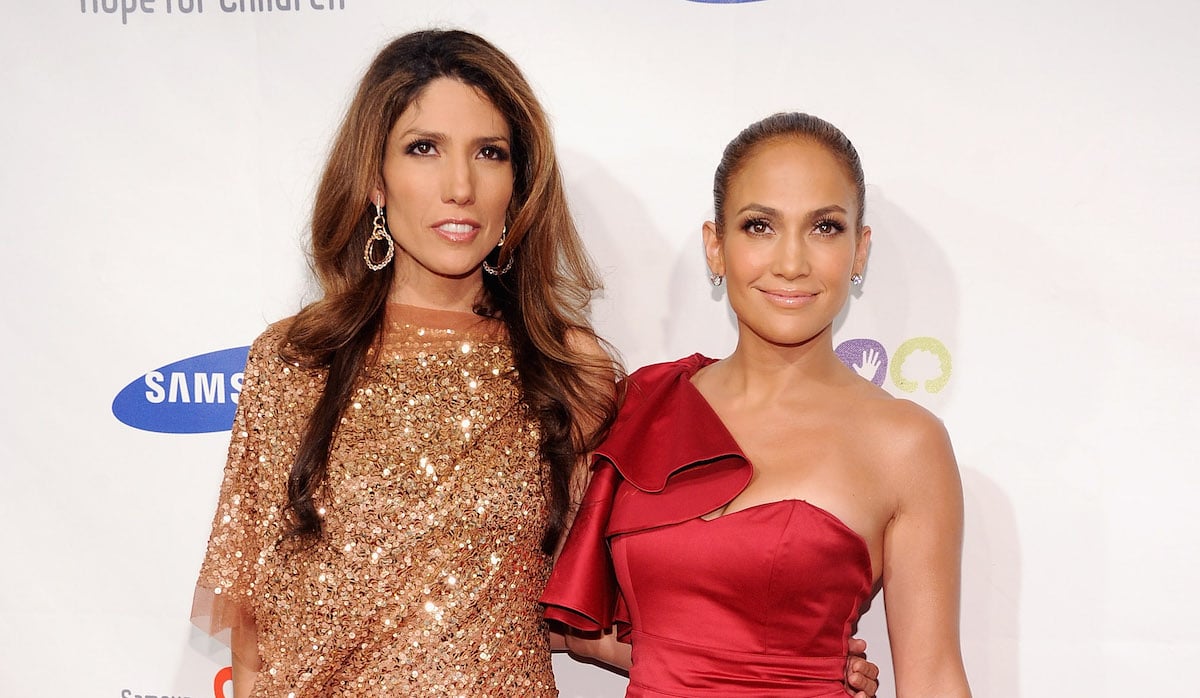 Based on just the Lopez sisters' humble origins, you'd never expect them to have become such huge stars. Jennifer and Lynda, as well as their other sister Leslie, were born and raised in the Bronx. They were introduced to music and dance at a young age by parents David and Guadalupe, a factor that seems to have informed both sisters as they grew up.
The sisters have been close since they were little and have stayed that way well into adulthood — including and especially during J.Lo's turbulent love life. In an interview with Oprah, the oldest and youngest Lopezes reminisced about some of their memories growing up with Jen, with Lynda calling her a "goofball" while remarking on how it's still somewhat funny to think of how many people adore her sibling.
Jennifer Lopez's sister Lynda has an award-winning career of her own
While she might not be a famous Hollywood star, the youngest Lopez has still had an impressive career of her own. As Macmillan partly recaps, she started her career in broadcasting working for a few different Long Island FM radio stations. Eventually, she made her way to DJ-ing on the radio before transitioning to the screen as an entertainment correspondent for WPIX, eventually earning an Emmy Award for her work there in 2001. While doing this, she was also a VJ for VH1, even getting to interview her sister right before the channel premiered the "Feelin' So Good" music video.
Over the next few years, she focused more on television, hosting shows for the Style Network and E!, as well as local news outlets WNBC-TV, and WNJU. From there, she bounced around between other channels ranging from Fox 5 and My9, eventually becoming an anchor for WCBS-TV while contributing to ABC News. This would eventually be her entry into ABC Radio's GMA After Hours, their news program which she anchored.
The majority of her career after this point has been spent at WCBS NewsRadio 880, where she worked from 2009 to 2016 as an anchor and correspondent. While she did leave briefly, she's since come home as of 2020. In the same year, she was cast in a bit role as (fittingly) a radio journalist for the smash hit film Apocalypse of Ice, currently holding a whopping 2.4 on IMDb.
When she was not on screen or the airwaves, Lopez contributed to a number of magazines, intermittently writing columns and articles for Latina Magazine, Glamour, Glam Belleza Latina. Her authorial efforts really came to a head in 2020 (a busy year for sure), as she authored the biography AOC, documenting the life and career of Rep. Alexandria Ocasio-Cortez, as well as the significance of their shared Puerto Rican heritage.
The sisters have collaborated on some projects before
The youngest Lopez's endeavors haven't all been solo ventures, however. On a number of occasions, she and big sis Jen have collaborated on projects. The two co-produced the documentary series Los Jets together in 2014, with Lynda going on to produce her sister's special TV concert, Neighborhood Sessions: Jennifer Lopez, the following year. In 2019, she worked as an executive assistant on her sister's hit film Hustlers.
At present, the two have only shared the screen once outside of interviews, this time in the 2020 documentary short Draw With Me. It follows trans teen Brendon, the child of eldest Lopez sister Leslie, and how art has helped them discover who they are. Lynda and Jen appear throughout to show their support.