Jennifer Lopez Said Marc Anthony Could Always Make Her Do 1 Thing
Jennifer Lopez and Marc Anthony were married from 2004 to 2014. During that time Lopez says Anthony had a talent for making her do one thing. Here's what the former American Idol judge once revealed about her marriage.
Jennifer Lopez and Marc Anthony's relationship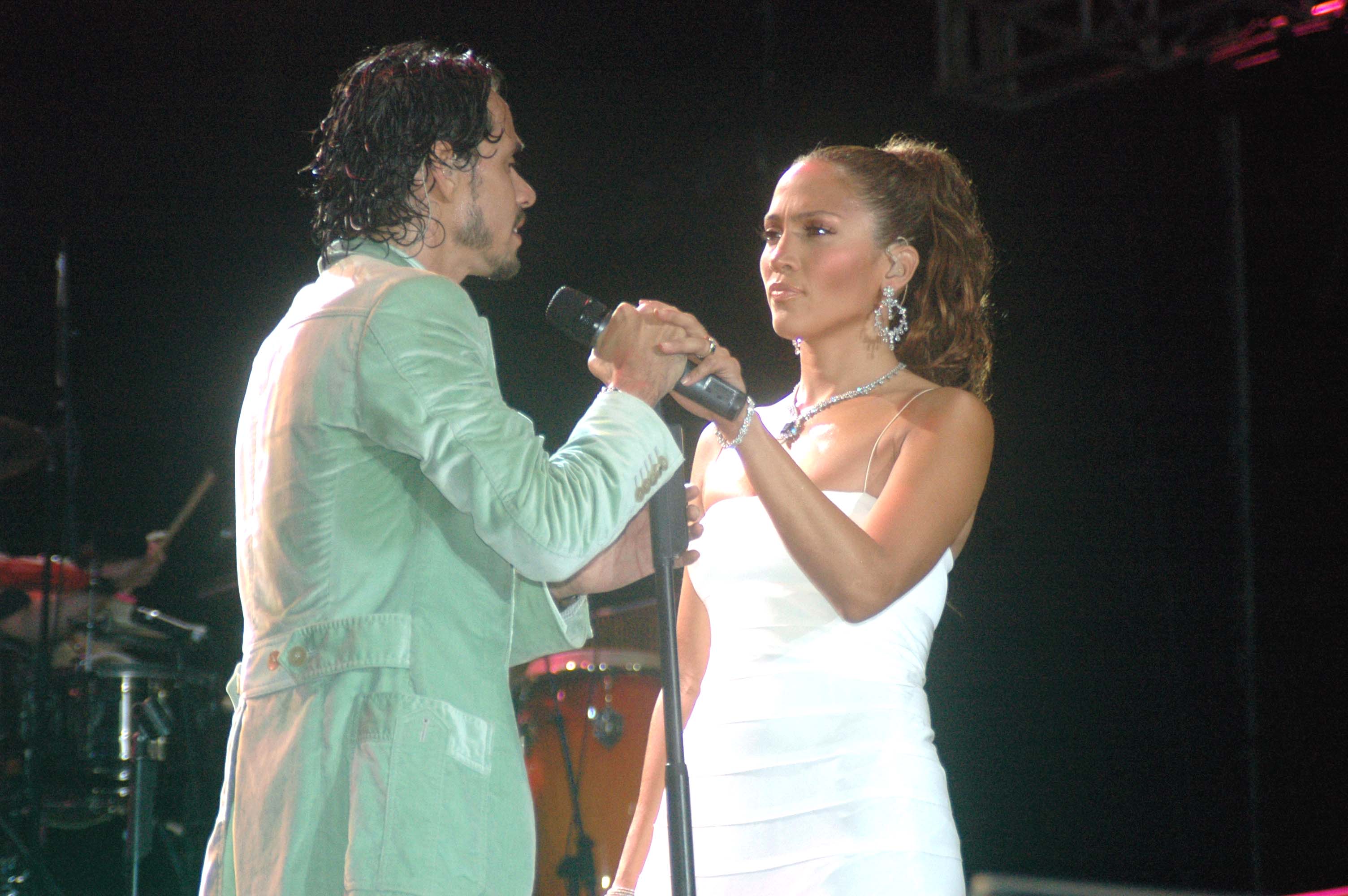 Lopez says she believed Anthony came into her life at just the right time. They reconnected three days after Lopez and Ben Affleck were supposed to get married. In her book True Love, she says Anthony was different from other men she dated because they connected right away based on their "common ground and similar dreams." Passion wasn't what initially drew them together. Lopez says she thought they could build a lasting relationship.
According to Lopez, another thing that drew her to Anthony was that she was looking for a way to soothe the emotional pain she was in after the breakup with Affleck. She says back then her way of feeling better after a relationship ended was to get into another one. In her book, she says she wanted to find a person who could make her "feel loved and wanted" in her "loneliest hour."
The 1 thing Marc Anthony could make Jennifer Lopez do
Lopez says Anthony had a quality that she loved about him. She was attracted to the way he could easily make her laugh. She says she found comfort in his sense of humor and the way he interacted with people.
When Lopez and Anthony first met, she says she was at a point in her life where she felt broken. When Anthony made her laugh, it was like a balm to her soul. Lopez also liked that Anthony was very "confident and strong." She says he seemed sure about himself and life in general.
At the time, Lopez says she thought meeting Anthony again after all these years and at this moment in her life was fate. She believed all the pain she went though in her other relationships was meant to lead her to him.
Jennifer Lopez and Marc Anthony's divorce
Although Lopez and Anthony tried to make their marriage work, it just wasn't meant to be. She tried to deny her feelings about the disintegration of their relationship, but Lopez says she started having a physical reaction in her body that let her know she had to stop living in denial. She hoped the marriage would succeed and had difficulty accepting that the relationship was coming to an end.
Lopez described Anthony as "the one," and she thought he was the man she would grow old with. However, over time, she says she realized things weren't going to work out.
"I wasn't listening to my own inner voice, and now my body and soul were physically telling me that I could no longer be there," wrote Lopez. "I couldn't deny the truth anymore. I had to do something about it."
Follow Sheiresa Ngo on Twitter.