Jennifer Lopez Names These 5 Entertainers As Her Inspiration
Everyone has someone that inspires them. Someone they look up to who helps them be a better version of themselves. For many people, it's often someone famous, as they're more accessible to the general public, with their lives on display for the world to see.
Take Lady Gaga, for example. She's an inspiration for LGTBQ youth. Or Ashley Graham, who is a body-positive inspiration for many women. Stars can even have an influence on other stars.
That's certainly the case for Jennifer Lopez, who inspires so many people. And, she recently revealed which entertainers have been a source of inspiration for her.
Jennifer Lopez is a talented star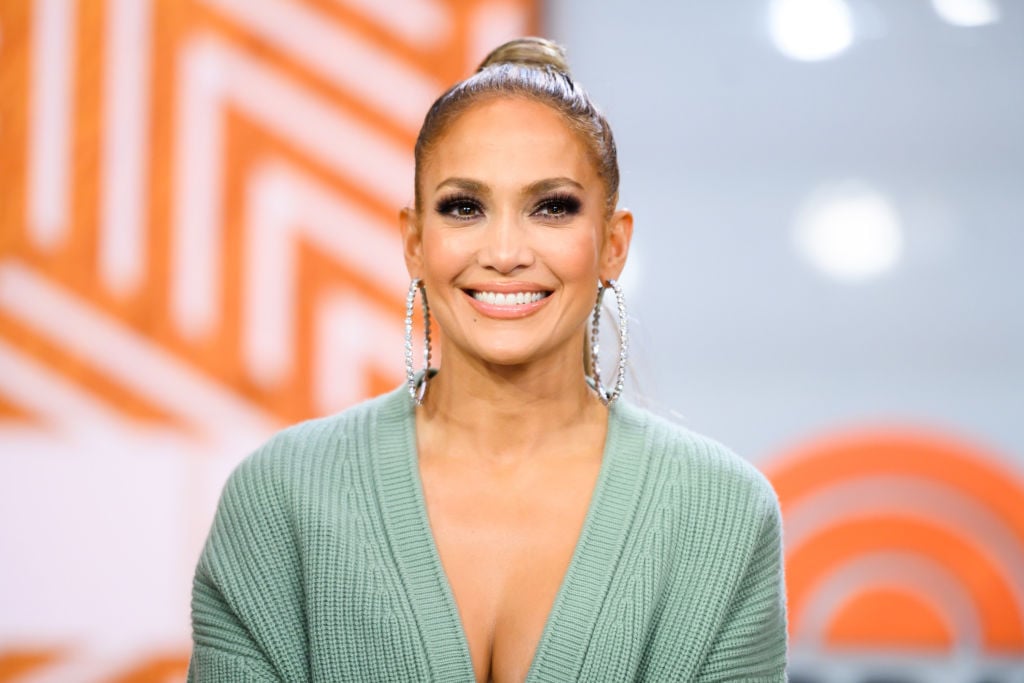 You might wonder why Lopez needs any inspiration at all. She's an accomplished actor, singer, and dancer.
She's hosted TV shows, invested in opportunities, and made a name for herself in the design world. She's incredibly talented, rich, and famous.
She's even got two cute kids and a supportive and successful fiance. But even so, Lopez is inspired by some of her entertainment industry peers.
Jennifer Lopez's inspiration
In a recent interview with Vanity Fair, Lopez opened up about her latest movie Hustlers and a bit about finding her motivation to do bold things and break the mold. She explained that her first love will always be dancing and singing, but that her true love is acting.
As a young girl growing up, she loved Barbara Streisand and Tina Turner. She also includes Diana Ross, James Brown, and Janet Jackson among her inspiration. 
Of course, she also attributes a lot of her love for singing, dancing, and acting to her mom, who was responsible for introducing her to musicals, movies, and fairy tales — stories of all different people and lives. Being able to be exposed to that helped mold Lopez into the triple threat that she is today, and she hasn't stopped since.
Today, she continues to try and emulate anyone who she describes as multifaceted or those with explosive, undeniable energy on the stage or screen. 
According to her IMDB profile, she counts the musical West Side Story from 1961 as her most significant influence. While this isn't a person, it certainly made a difference, and you can bet every person involved in the musical inspired her.
She's been taking singing and dancing lessons since age five and got her big break on In Living Color in 1990 as a Fly Girl. Rosie Perez must have been somewhat an inspiration to her, as she was the dance choreographer on the show at the time. Later, she would dance with the famous Janet Jackson, so she probably also inspired Lopez in some ways.
Selena has a big influence on Jennifer Lopez
Lopez's big movie break came when she made the Latina community proud as she played music icon Selena Quintanilla-Pérez, who is known as the "Queen of Tejano Music." Selena must have also been an inspiration to Lopez, too, as it had an undeniable impact on her life in many ways.
Lopez describes the opportunity to play Selena as a "beautiful blessing for my life on so many levels." She added: "[Selena] taught me so much on how to navigate this business, because I played it in the movie."
There are likely other inspirations behind Lopez's success, and of course, not all of them are famous. Like most of us, she also likely had close family and friends she's known throughout the years that had an influence or two on her. The world may never know the full impact certain people had on JLo, or even who they all were, but people are undoubtedly thankful JLo took the inspiration and ran with it.