Jennifer Lopez Net Worth in 2021
Jennifer Lopez made a name for herself as a singer, actor, dancer, and producer. She quickly rose to fame after appearing as a "fly girl" on In Living Color. Fast forward a few years, and she's releasing chart-topping albums, starring in movies, and giving a show-stopping performance during the Super Bowl halftime. She Here's a look at J.Lo's net worth in 2021.
Jennifer Lopez in 'Selena'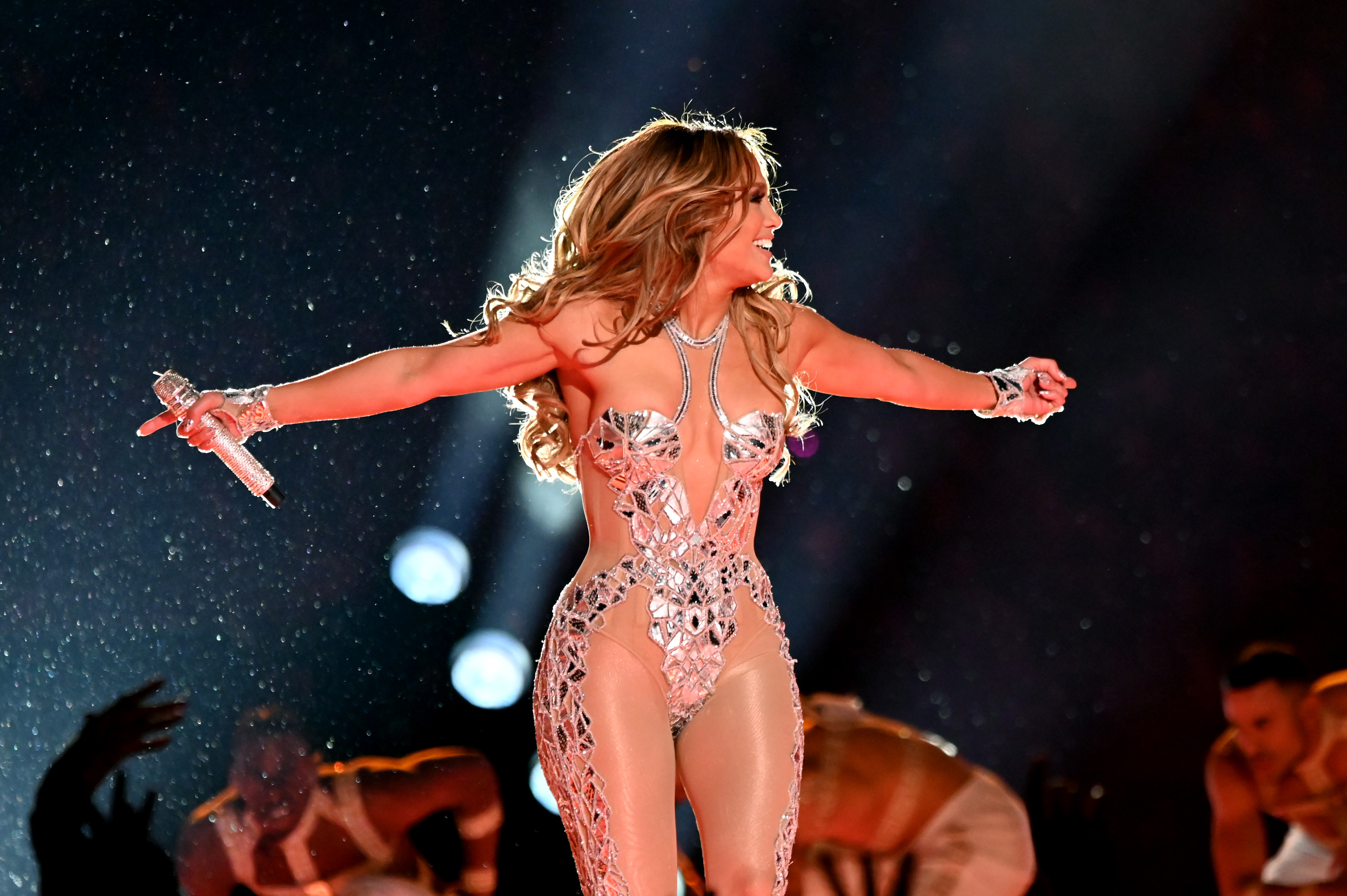 Lopez got her big break after starring in the 1997 movie Selena. On the 24th anniversary of the film's release, she took to Instagram to talk about her experience. Lopez says she worked hard to study Selena Quintanilla and make sure she got everything right.
"When I was preparing for the role, I studied her tirelessly, her every step, her finger movements, her lips … her infectious laugh…her expressions," writes Lopez. "Once it was time to be her in the movie and we were filming the big Houston Astrodome scene, I did the first take, and after it, Edward James Olmos who played Selena's father, an amazing and powerful actor, came to me and said, "You've done your homework, now just let it go…just let everything go…" So, I did and just did my thing… the rest is what you see in the movie!!"
Jennifer Lopez on fame
Lopez says fame can be challenging. She admits being in the spotlight is sometimes overwhelming. This is one of the reasons the actor says her relationship with Ben Affleck didn't work out the first time. The couple first met on the set of Gigli. They later began a romantic relationship and then suddenly ended their engagement in 2004. Lopez says the constant media scrutiny caused their relationship to fall apart.
Lopez and Affleck reunited earlier this year. Before that she was engaged to former baseball player Alex Rodriguez. Prior to her engagement, she was married to singer Marc Anthony for 10 years. Lopez says Anthony taught her how to handle fame.
"He's a very private person," she says during an interview with Barbara Walters. "I was kind of living my life out loud, not really caring what anybody said. And I remember [Marc Anthony] told me, you don't have to live like this."
Jennifer Lopez's net worth
As of this writing, Lopez has an estimated net worth of $400 million, according to Celebrity Net Worth. Her wealth comes from a combination of earnings from her album sales, product endorsements, production projects, acting, her JLo beauty line, perfume lines, appearances, and more.
A big moneymaker for her was her Las Vegas residency from January 2016 to September 2018. Through her Sept. 22 show, the residency grossed $97.5 million, reports Billboard.
Jennifer Lopez in 'Marry Me'
Lopez's latest project is the movie Marry Me, which also stars actor Owen Wilson. The film focuses on a pop star, Kat Valdez, who discovers her fiancé (played by Maluma) is cheating on her. Kat decides to marry a man she sees in the audience at one of her concerts. He's holding a poster that says, "Marry Me," so she takes him up on the offer.
Follow Sheiresa Ngo on Twitter.