Why Jennifer Lopez Misfired With Her NFL Criticism Over Her Super Bowl Halftime Show
Jennifer Lopez had a career highlight when she performed the halftime show at the 2020 Super Bowl. Though she wasn't paid for her performance, her halftime show with Shakira earned raves (and the obligatory derision). Lopez criticized the NFL for having two performers in her new Netflix documentary Halftime, but she's way off the mark for targeting the league for the Super Bowl halftime show.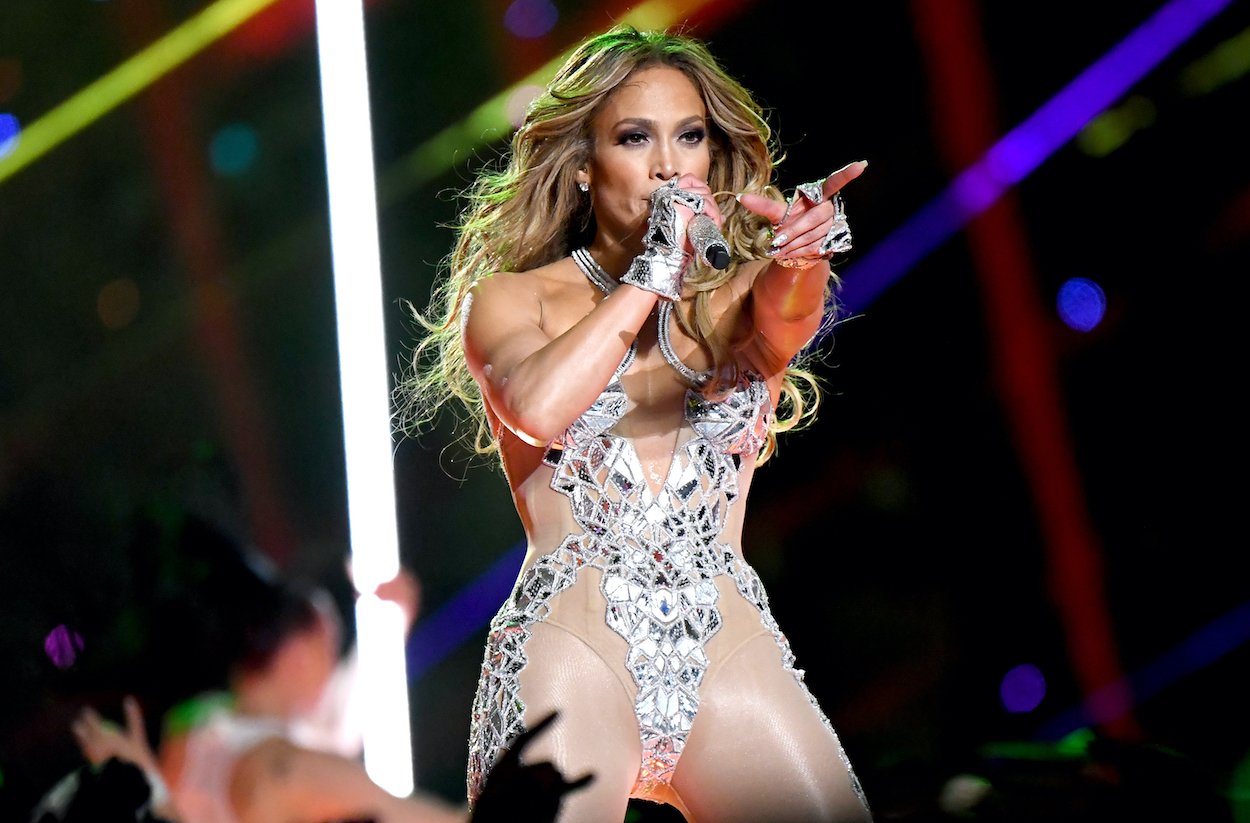 Jennifer Lopez says having two Super Bowl halftime performers was "the worst idea in the world"
Performing the Super Bowl halftime show is a rare honor. Only the biggest stars — Michael Jackson, Diana Ross, Tom Petty, Prince, Madonna, Beyoncé — take the stage. Though an honor, it doesn't seem like Lopez enjoyed it at all.
J.Lo and Shakira feuded before the 2020 halftime show even took place. The stress of preparing for the short but spectacular show might have exacerbated tensions, but Lopez wasn't too happy she had to share her already limited time on stage.
Lopez reiterated her displeasure during the Halftime documentary and criticized the NFL for having two performers. She called it "the worst idea in the world," and though she has the right to be upset, her anger wasn't directed in the right place.
J.Lo misfired with her NFL criticism over the halftime show
Lopez didn't get paid. She had to share headliner status with Shakira. Though generally well-received, the show racked up more than a thousand official complaints. There was a lot for J.Lo to be unhappy about, but the NFL doesn't deserve all the blame.
The league nominates several artists with broad commercial appeal it would like to play the halftime each year. But as Sportscasting reports, it's actually the host city that chooses who performs. From there, it's up to the director, producers, and performers to make the show happen.
The NFL has some say in what appears in the show, but the host city and creatives behind the scenes have much more involvement. She can bad mouth the NFL all she wants, but Lopez should aim her criticism at the host city (Miami in 2020), director (Hamish Hamilton, who has directed every Super Bowl halftime show since 2010, per IMDb), and Ricky Kirschner, who produced 10 halftime shows between 2010 and 2020.
Lopez performed with her child, Emme, at the Super Bowl and introduced them with gender-neutral pronouns at a 2022 show
J.Lo shared the stage with Shakira and her child, Emme Muñiz (plus a host of dancers and singers), during the 2020 Super Bowl halftime show. But mother and child went more than a decade before performing together again.
In June 2022, Lopez and Emme reunited on stage for a performance at the Los Angeles Dodgers' Blue Diamond Gala at Dodger Stadium. J.Lo took a moment to lovingly and properly introduce her child, which included using gender-neutral pronouns.
"The last time we performed together was in a big stadium like this," Lopez said. "I ask them to sing with me all the time, but they won't. So this is a very special occasion. They are very, very busy. Booked.
"And pricey!" Lopez joked. "It costs me when they come out. But they're worth every single penny because they're my favorite duet partner of all time. So if you will indulge me…" Emme took the stage and began singing Christina Perri's "A Thousand Years" with a bedazzled rainbow microphone and a short haircut.
Lopez misfired with her NFL criticism of the 2020 Super Bowl halftime show, but her 2022 duet with Emme seemed to go off without a hitch.
For more on the entertainment world and exclusive interviews, subscribe to Showbiz Cheat Sheet's YouTube channel.