Jennifer Lopez Opens Up About Her Controversial Decision to Perform at the Super Bowl
Jennifer Lopez is getting candid about her highly controversial decision to perform at Super Bowl LIV.
Finding someone to perform at Super Bowl LIV was hard, to say the least. Several artists turned down the opportunity in support of former NFL star Colin Kaepernick, who claims the league blackballed him after his 2016 protests of racial inequality and police brutality. But eventually, Jennifer Lopez signed on and took on the job.
She faced immediate and widespread criticism for her decision, with many calling her out of touch and a sellout. But Lopez maintains that she had a good reason for agreeing to perform at the event.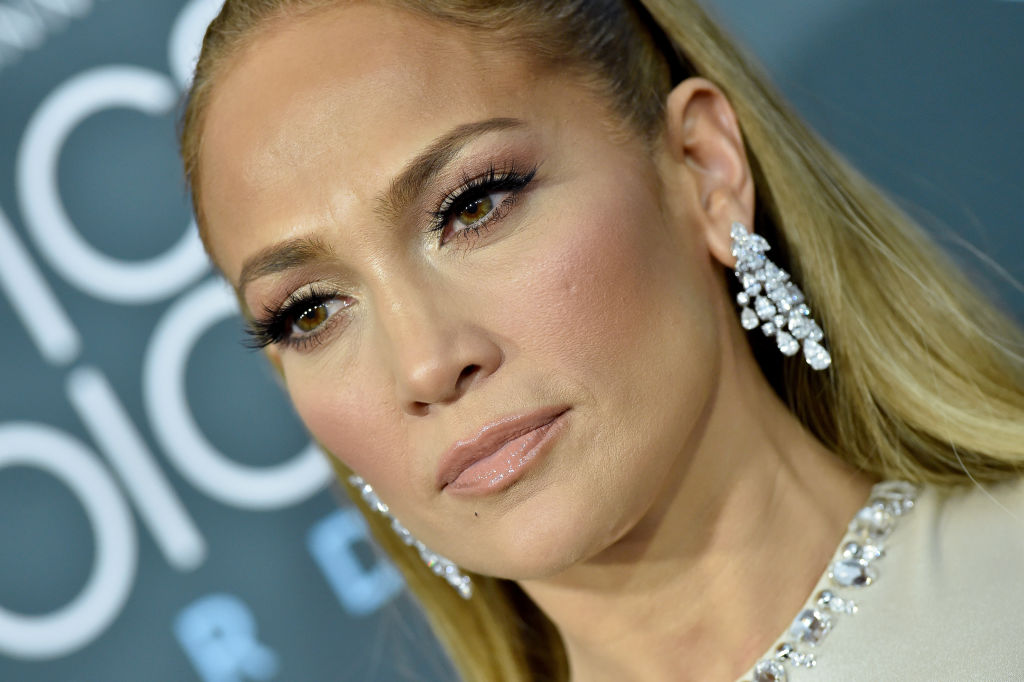 Jennifer Lopez was announced as a performer in 2019
In September 2019, it was reported that Lopez and Shakira had signed on to perform at the Super Bowl, which goes down on Feb. 2 in Miami. Rihanna and Pink were been among those who had been asked to do the show, but they turned it down to stand in solidarity with Kaepernick.
Some people were super amped that Lopez had been tapped to perform at the game, with many predicting that she'd put on the best halftime show in history. But others were extremely disappointed.
"I like J. Lo but she and the NFL can kick rocks," one person tweeted at the time.
"This is a joke," commented another.
Jennifer Lopez talks about her upcoming performance at Super Bowl LIV
Despite the backlash, Lopez is really looking forward to her showcase at Super Bowl LIV. On Jan. 14, she opened up to Vanity Fair about her decision to perform, saying that she wants to "represent everybody" and "spread a little bit of love and positivity."
"It's a perfect moment in my life, honestly, but it's also a great time for a Latina woman to take the stage at the biggest all-American event, with everything that's going on in the country right now," Lopez said.
"I'm super happy to represent my community, to represent women, and to represent everybody, you know? It's a big platform to bring people together…. It gets a lot of eyeballs," she continued. "So if you can spread a little bit of love and positivity, and make people know that we're all in this together? I look at it as a blessing."
Lopez had also said in September 2019 that she's always dreamed of performing at the show.
"Ever since I saw Diana Ross fly off into the sky at the Halftime Show, I dreamed of performing at the Super Bowl," she said in a statement (via The Chicago Tribune). "And now it's made even more special not only because it's the NFL's 100th anniversary, but also because I am performing with a fellow Latina. I can't wait to show what us girls can do on the world's biggest stage."
What has Shakira said about Super Bowl LIV?
Similarly, Shakira has long dreamed of performing at the Super Bowl and is ready to represent the Latinx community.
"I think the message [of my performance] is gonna be 'Listen, I'm a woman. I'm a Latina. It wasn't easy for me to get to where I am," she told 60 Minutes in early January. "And being at the Super Bowl is proof that everything is possible. That the dreams of a little girl from Barranquilla, Colombia, they were made of something of what dreams are made of and I'm gonna be there, giving it all.'"
Well, get ready. Remember, the event goes down on Feb. 2.