Jennifer Lopez Was 'Really Puzzled' by Barbra Streisand When They First Met: 'It Really Stayed With Me'
Jennifer Lopez met Barbra Streisand in the early '00s and was surprised when her idol asked her about being 'so famous.'
Jennifer Lopez is opening up about meeting Barbra Streisand. In a February 2022 interview, the Marry Me star recalled what happened when she met Streisand, her idol. It was at an early '00s Oscar party she attended with her then-fiancé, now-boyfriend Ben Affleck. Apparently, some of what Streisand said "really puzzled" J. Lo. 
Jennifer Lopez felt 'really puzzled' when Barbra Streisand asked her about being 'so famous'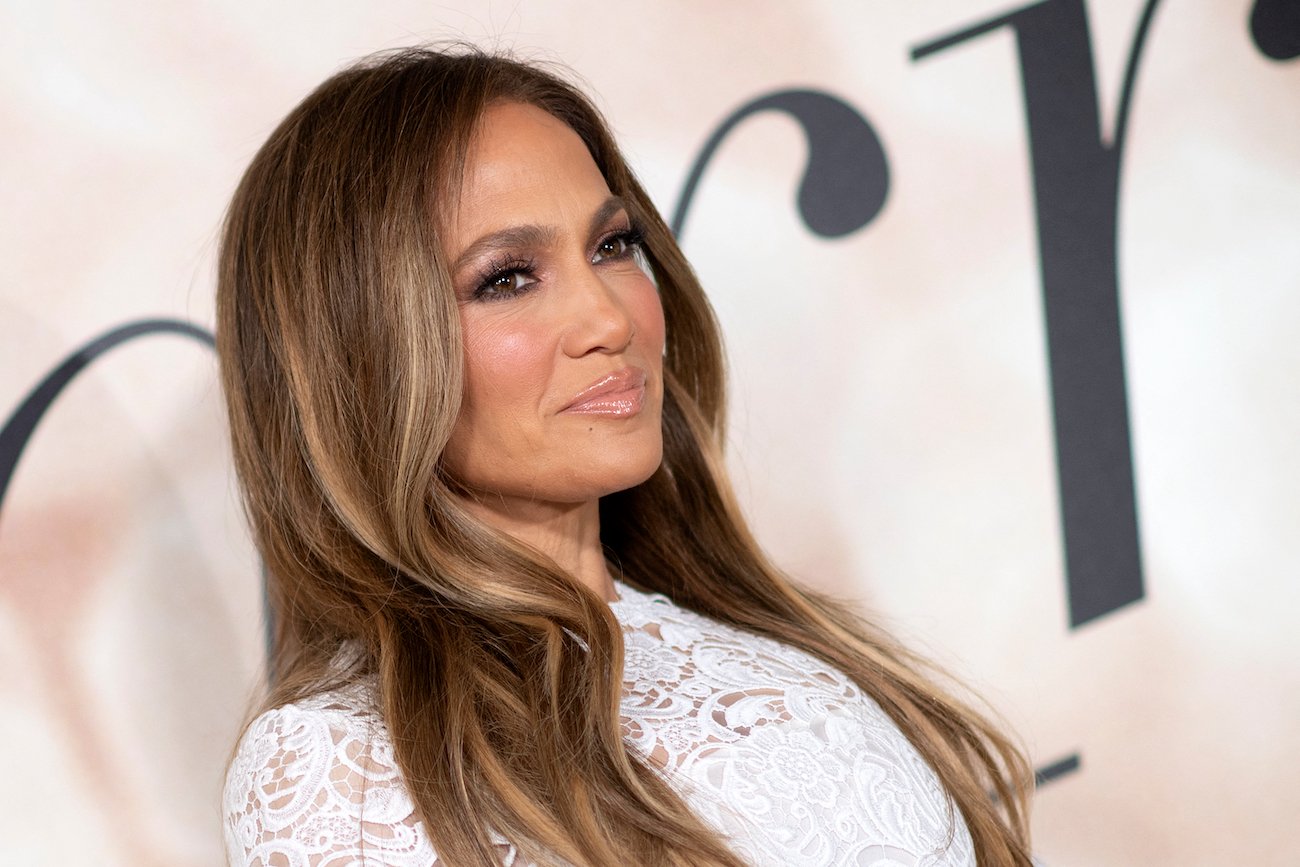 J. Lo and Streisand are both major stars. However, in the early '00s during J.Lo and Affleck's Bennifer days, Streisand considered her level of fame and the "Let's Get Loud" singer's to be different.
As J. Lo told Rolling Stone during a March 2022 cover interview published on Feb. 7, 2022, she'd been mystified when Streisand asked her about being "so famous."  
"I went with Ben, and I met Barbra Streisand for the first time," J. Lo began. "She came up to me and I was like, 'Oh my God. I'm such a huge fan."
She continued, saying Streisand proceeded to ask her about fame. 
"And she goes, 'How do you do it?' … You know, be so famous?' And I was really puzzled by her questions," she recalled. "I was like, 'Well you're Barbra Streisand!'"
The Hustlers star also remembered Streisand sharing with her that she had terrible stage fright. "I never thought of her in that way and it really stayed with me," J. Lo said before adding, "She was everything I thought she would be." 
Streisand asked J.Lo about her engagement ring from Ben Affleck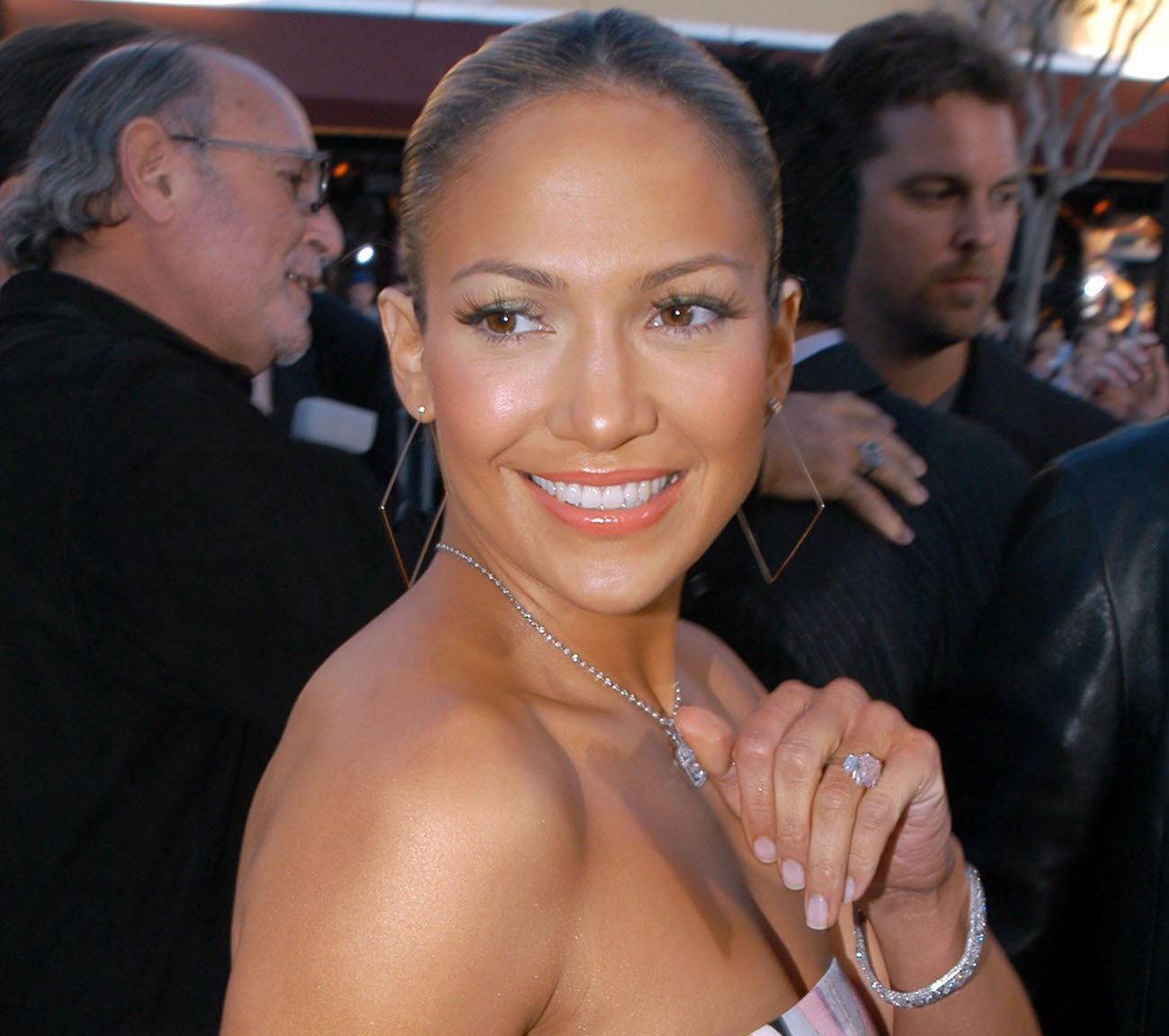 As J. Lo recalled when she met Streisand she'd been engaged to Affleck. So naturally, her engagement came up during their conversation. 
During an April 2020 at-home video hangout with Dua Lipa and Charli XCX, when J. Lo was engaged to Alex Rodriguez, the Second Act star told Apple Music's Zane Lowe about Streisand asking to see her pink engagement ring from Affleck.
"I met her at an Oscar party, years ago, and I was, at the time, engaged to Ben Affleck, and she's really into diamonds, which I didn't know," she said. "He had given me a pink diamond, which got a lot of press and was whatever." 
Speaking to her "whatever" comment J. Lo said, "The things that become news are sometimes like … OK." 
As for the Harry Winston sparkler worth an estimated $2.5 million she supposedly returned to Affleck after their split? "I loved getting it, don't get me wrong," she said. 
Back to Streisand and J. Lo at the party. "So, she came up to me, and like, she's heard of it," J. Lo recalled. "I'm like, 'Oh My God.' And she's like, 'Can I see your ring?' And she asked me about the ring." 
The 'Marry Me' star sang a Streisand song in 2020
There's no denying J. Lo is a Streisand fan. In April 2020, the same month she recalled Streisand asking about her engagement ring from Affleck, she performed Streisand's "People." 
Per Good Morning America, J. Lo sang the song in her backyard as part of One World: Together at Home, a benefit concert supporting the World Health Organization's fight against coronavirus (COVID-19).
That wasn't all. J. Lo made another nod to her idol by wearing a shirt with Streisand's face on it.