Jennifer Lopez Reflects On Her Whirlwind Relationship With Diddy
While Diddy continues to mourn the loss of his once longtime girlfriend Kim Porter, another one of his famous relationships remains a topic of conversation. For two years, Diddy and Jennifer Lopez were Hollywood's "it couple" and represented all things that were fabulous.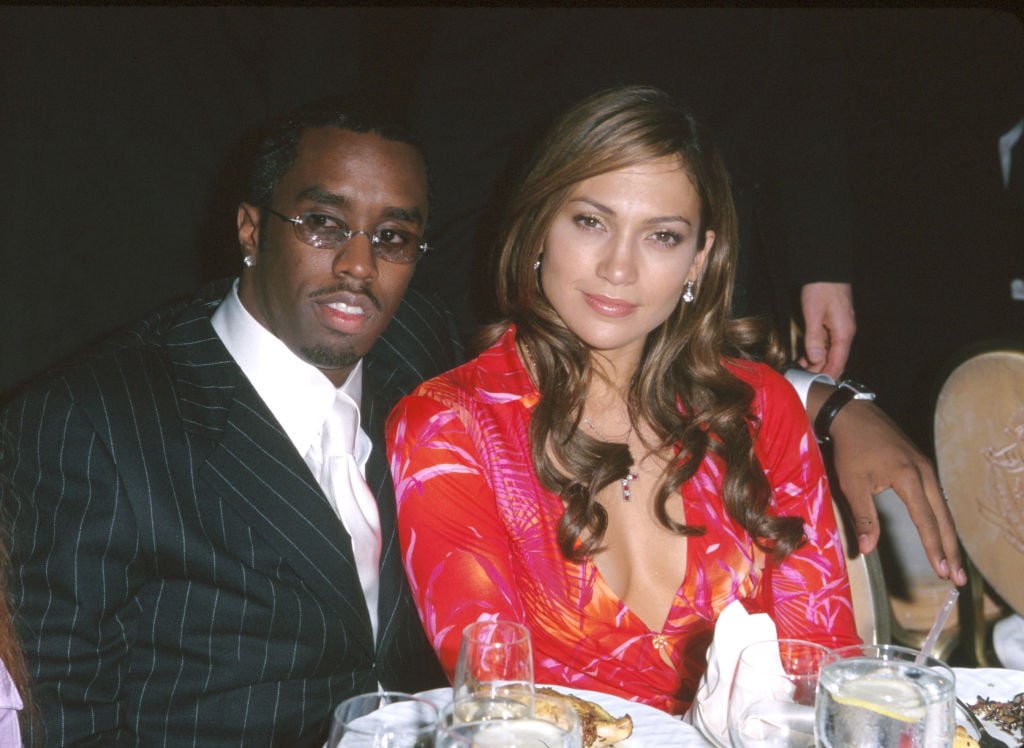 Lopez has been married and divorced since her breakup with Diddy and she's currently planning her fourth walk down the aisle with Alex Rodriguez but that doesn't stop people from inquiring about her past life with Diddy. She opened up about their two-year relationship and how despite the turmoil it brought, she cherishes their time.
A look back at Jennifer Lopez's relationship with Diddy
Lopez and Diddy met on the set of a music video for her debut album. The two performed together in a dance scene and for the rapper, it was love at first sight. Though he was in a relationship with Porter at the time, he admitted in his Behind The Music special that he "had to try things out" with Lopez. They began dating in 1999.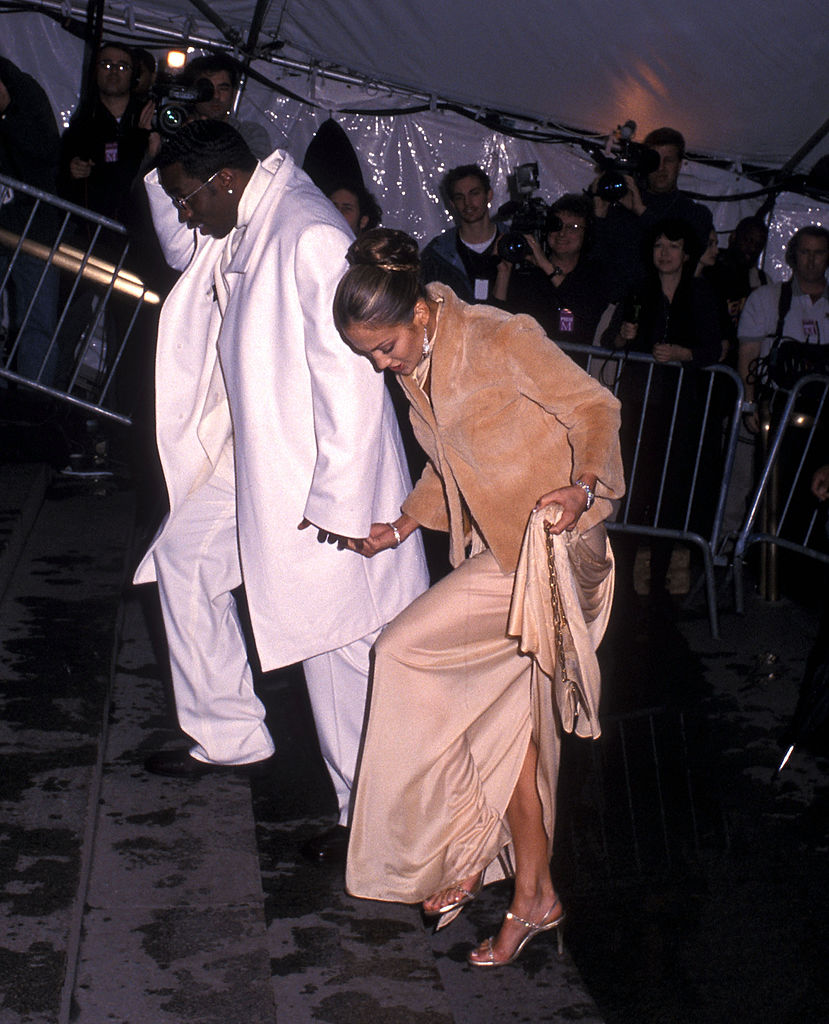 They made headlines for their style and fans were obsessed with their union. They put their love on display on red carpets and the hottest parties in the industry. Paparazzi constantly caught pictures of the two out and about engaging in PDA. Their peak as a couple was at the 2001 Grammy Awards where Lopez rocked her iconic Versace dress with a plunging neckline. 
Things took a turn quickly after the two were both arrested in December 1999 following a fight at a party in Manhattan. Cops founded a loaded gun in their car. Lopez was immediately cleared but Diddy was detained. He was eventually found innocent of all related charges but the damage to his relationship with Lopez was done.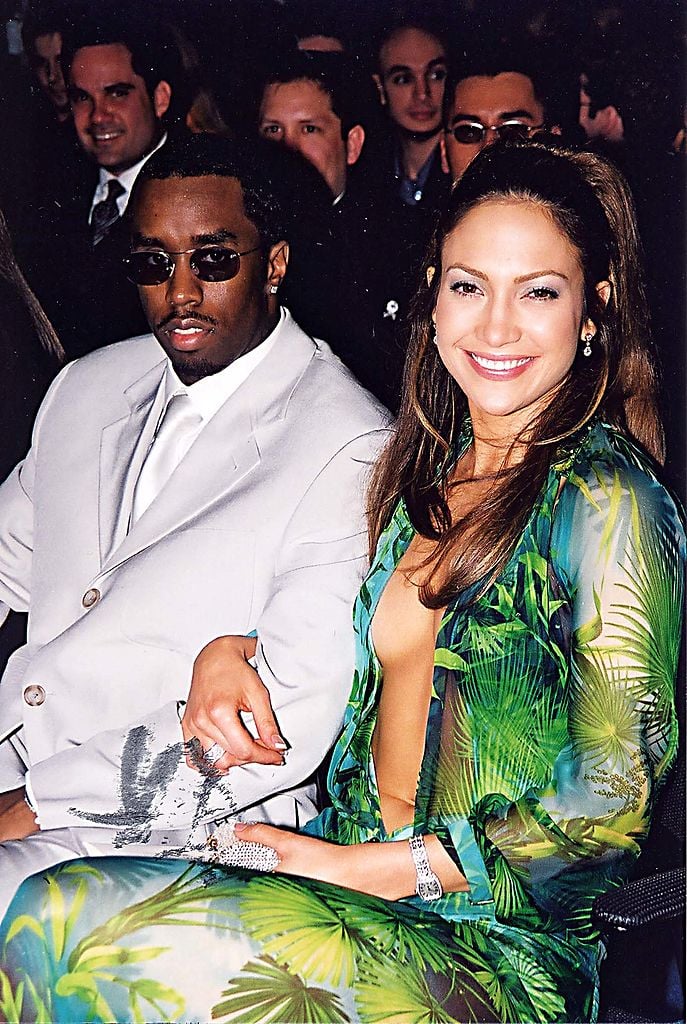 They stayed together until around February 2001 when after months of speculation, Diddy released a statement announcing their split – which was reported by ABC News. 
"Mr. Combs confirmed that he and his love, Jennifer Lopez, have, in fact, broken up," his publicist, Nathalie Moar, said on his behalf. Lopez later told Oprah Winfrey that she ended the relationship because she knew she'd never have the family life she desired with Diddy. She also hinted to infidelity on his part.
Jennifer Lopez reflects on her relationship with Diddy
Though it's been 20 years since the Diddy-Lopez saga, their relationship was such a staple in pop culture that many still question her about it. She opened up about their relationship in an interview with The Breakfast Club that's being lauded as one of the most popular radio interviews of the year.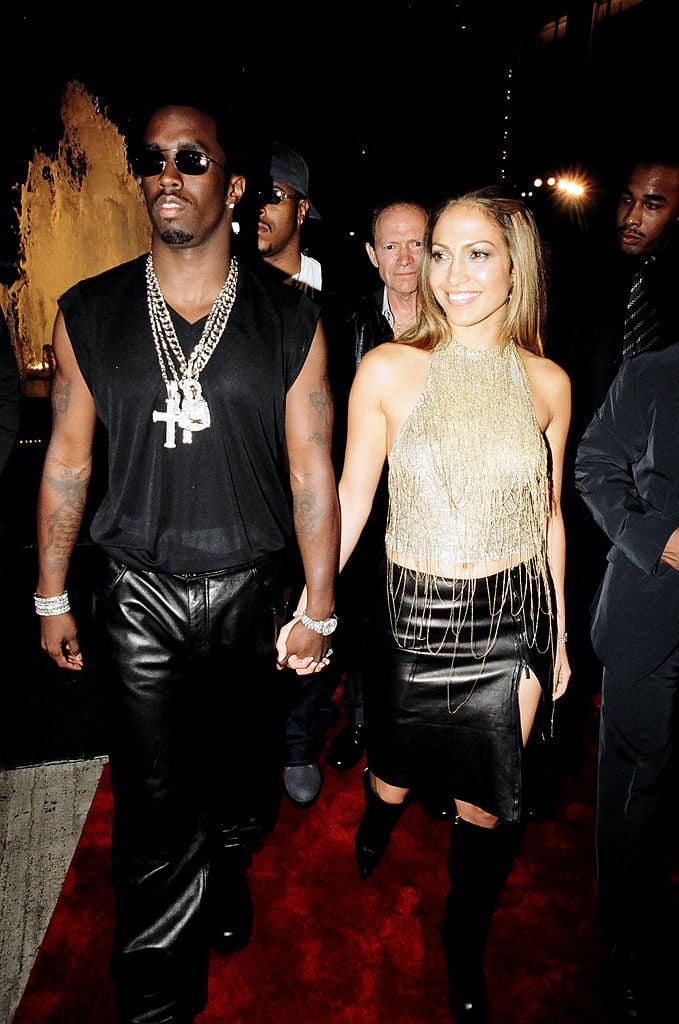 "The Puffy era was just kind of a crazy, heightened time in my life. You know, Puffy and I both grew up in the Bronx," she began and explained what the initial attraction was. "He had been in the music business and had all this success; I was just starting and making my first album when I met him. He became kind of a mentor to me in that moment. We had this kind of crazy, tumultuous relationship that ended in a bang."
She says that though the relationship with Diddy was a rollercoaster, she doesn't regret the time they spent together. In fact, she credits Diddy with helping transform her into the artist she is today. Diddy produced four of her songs on her album, J. Lo.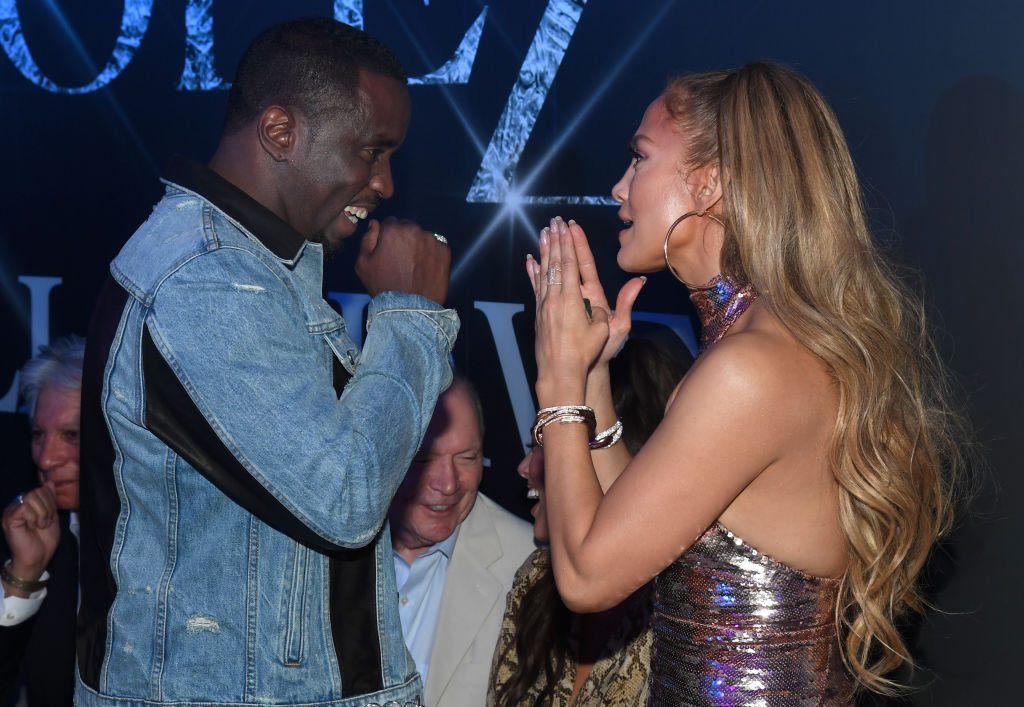 "It was definitely a moment but I felt like it was necessary," she said. "He was meant to be in my life at that moment to teach me what I needed to know about the music business, about what kind of artist I wanted to be in the music industry."
Diddy went got back into a relationship with Porter after his split with Lopez. He later dated singer Cassie for a decade before they split in 2018. When Lopez and Rodriguez became engaged, Diddy was one of the first celebrities to congratulate them. Lopez and Diddy have also run into each other in the past few years and have exchanged pleasantries. It's good to see that they are on good terms.