Jennifer Lopez Reveals 6 of Her 'Favorite' Movie Roles
Jennifer Lopez is taking a look back at a number of her "favorite" acting roles. 
The dancer-actress-singer-producer, who has been in more than 36 films, highlighted six of her past acting credits she counts among her favorites in a throwback Instagram post on Dec. 19, 2019. "#TBT to some of my favorite movies I've been in. 🖤 It's amazing to think about the incredible people I've had the opportunity to work with! ✨✨," she captioned the post.
With an estimated net worth of $400 million and a possible Oscar nomination on the way for her performance in Hustlers, Lopez has come a long way from the early days of her acting career. Ahead learn which movie roles J. Lo considers some of her personal favorites. 
1. 'Selena' (1997)
Lopez's first major film role in 1997's Selena, combined three of her loves — singing, dancing, and acting — and involved her portraying not a character but a real singer, Selena Quintanilla-Pérez, who tragically died two years earlier after being shot by her employee, Yolanda Saldivar. 
Watch the trailer for Selena below: 
Selena told the story of the singer's rise to fame and her demise. Lopez's performance earned her a Golden Globe Best Actress nomination in 1998 but she ultimately lost out to Helen Hunt for As Good As It Gets. 
2. 'U Turn' (1997)
Another film from 1997 that made Lopez's Instagram roundup of some of her favorite movie roles is  Oliver Stone's U Turn. J. Lo found herself starring opposite Sean Penn, Nick Nolte, and Billy Bob Thornton in a film about a man (Penn) trying to pay off a gambling debt before getting killed by the Russian mafia. On his way to Las Vegas, Penn's character gets stuck in a small Arizona town where he meets Lopez's character among others. 
3. 'Blood and Wine' (1997)
In another 1997 movie, Blood and Wine, Lopez played the role of a mistress opposite Jack Nicholson. A thriller, the movie followed Nicholson's character as he attempted to pull off a heist to make up for his failing wine business.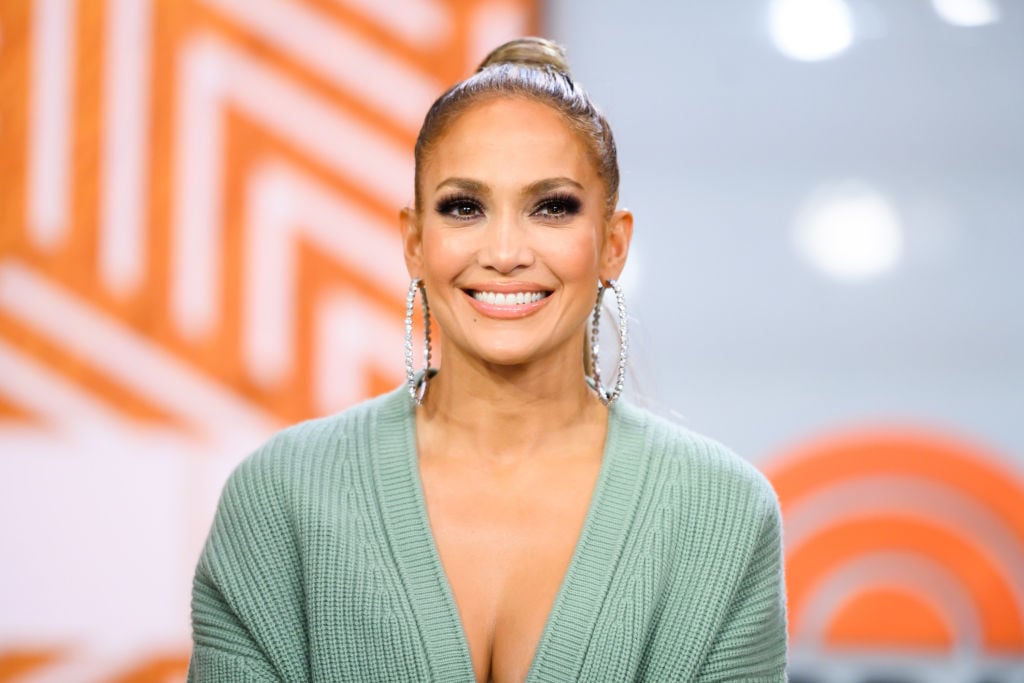 4. 'Out of Sight' (1998)
Based on the book by Elmore Leonard, Out of Sight is one of J. Lo's most well-received films from the 1990's in addition to Selena. She starred in the Steven Soderbergh-directed film along with George Clooney. Lopez's character witnesses Clooney's character escape from prison and winds up in his getaway car and soon discovers they have feelings for each other. 
Watch the trailer for Out of Sight below:
Out of Sight is considered by Rotten Tomatoes to be Lopez's best movie — although Hustlers isn't included on the list — with a score of 93%. 
5. 'Maid in Manhattan' (2002)
A must-watch in the Lopez film canon,  Maid In Manhattan hit theaters in 2002 and has become one of her most well-known films.. J. Lo played a maid at a luxury hotel in New York City where a man running for Senate who happened to be staying at the hotel, played by Ralph Fiennes, mistook her for a socialite. 
Watch the trailer below:
6. 'Shall We Dance' (2004)
Two years later in 2004, Lopez starred in another romantic comedy, Shall We Dance. This time, Lopez played a dance instructor who met a workaholic played by Richard Gere in one of her dance classes. 
Watch the trailer for the movie below: