Jennifer Lopez Reveals Her Biggest Pet Peeve
Jennifer Lopez spoke with Jay Leno back in 2001 about her movie, The Wedding Planner. She also spoke about the ways she is like her character. Here's what she revealed is her top pet peeve.
Many people are curious about Jennifer Lopez and the things she likes and dislikes. She once gave a peek inside her life and shared some of the things that push her buttons. Here's what J.Lo says is her biggest pet peeve.
Jennifer Lopez on her daily habits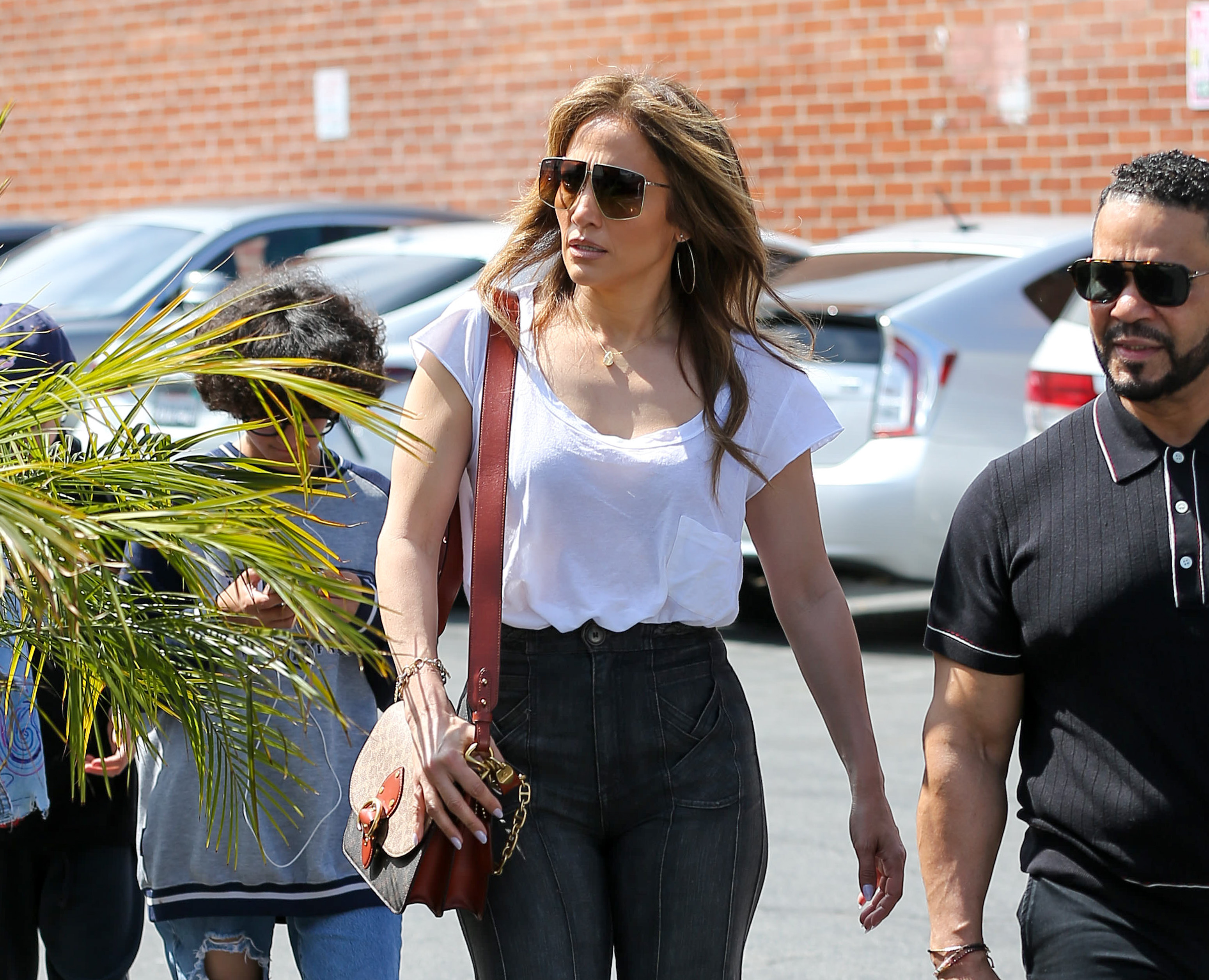 During an interview with Jay Leno, Lopez is asked if she's anything like her character in her movie The Wedding Planner (also starring Matthew McConaughey). In the movie, Lopez's character must have everything in order, and she's a stickler for detail.
"I play this wedding planner who is very uptight, very in control, and plans everything out," says Lopez. "Very neat freak, the whole thing; just very meticulous." Lopez says she isn't "a neat freak," but she does like things to be neat.
Jennifer Lopez's biggest pet peeve
Leno went on to ask Lopez what "bugs" her when she starts her day. "Is there something that annoys you; you have some pet peeve?" he asks. Lopez says there's one thing that's like "fingers on a blackboard." She revealed she hates it when she gets "milk skin" on the top of her coffee. This usually happens after making coffee with steamed milk.
"You know, like when you get milk skin at the top of your coffee?" asks Lopez. "I think Spanish people know about this because we do café con leche all the time. You pour the milk in, and it's really hot, and it mixes with the coffee. And you get like this film, and you can pick it out. It looks disgusting. That; I can't live. The whole day is ruined."
Leno asked Lopez what she does when this happens. Lopez says she doesn't drink the skin. She takes a spoon and removes it from her coffee.
Milk is part of Jennifer Lopez's must-have snack
Lopez regularly drinks milk as part of her nightly snack. During a game show Lopez participated in on The View, she revealed she must have milk and chocolate chip cookies before she goes to bed. In a separate segment, Rodriguez told The View that Lopez also loves chocolate chip ice cream.
Rodriguez also spoke about Lopez's love for the sweet treat during a Shark Tank appearance. "I happen to know a woman that loves cookies, and I mean loves," said Rodriguez according to Life & Style.
"Jennifer eats a cookie every night before she goes to bed," he continued. The former Yankees baseball player shared this tidbit after contestants presented their idea for a ketogenic cookie company called Nui. Alex liked the cookie and said he was influenced to make the offer because of Lopez.
Jennifer Lopez's 'J-Dough'
Lopez admits cookies are her big weakness. She tells The View she has a favorite snack she calls "J-Dough." She says this cookie has the perfect balance of salty and sweet.
"I have a famous chocolate chip cookie that I eat, this cookie dough that I love," says Lopez. "I call it J-Dough. It's quite a cookie. They have to be fresh out of the oven, and they have to have a little bit of salt because it's a special kind of chocolate. It's amazing."
RELATED: What Jennifer Lopez Eats in a Day
Follow Sheiresa Ngo on Twitter.