Jennifer Lopez Reveals Her Favorite Rom-Com: 'I've Watched It 15,000 Times'
Jennifer Lopez shared her favorite romantic comedy she's watched "15,000 times" that she describes as "the perfect movie, period." Find out J. Lo's No. 1 rom-com ahead.
Jennifer Lopez knows a thing or two — or 20 — about romantic comedies.
The multihyphenate, who is currently rehearsing for her 2020 Super Bowl halftime performance with Shakira while presumably recovering from an Oscar snub for Hustlers, has starred in many rom-coms. There's 2001's The Wedding Planner, 2002's Maid in Manhattan, 2005's Monster-in-Law, and 2018's Second Act just to name a few.
It goes without saying when Lopez shares her favorite rom-com we take notice. Ahead, learn which film J. Lo says takes the No. 1 spot in her book as the best romantic comedy.
Jennifer Lopez unwinds by watching rom-coms
Celebrities, they're just like us. They too like to relax by curling up on the couch and watching a rom-com after a long day. Yes, even J. Lo turns to the comfort of a feel-good movie. During an interview with Vanity Fair published on Jan. 14, 2020, Lopez gave an example of a film she watches for a dose of relaxation.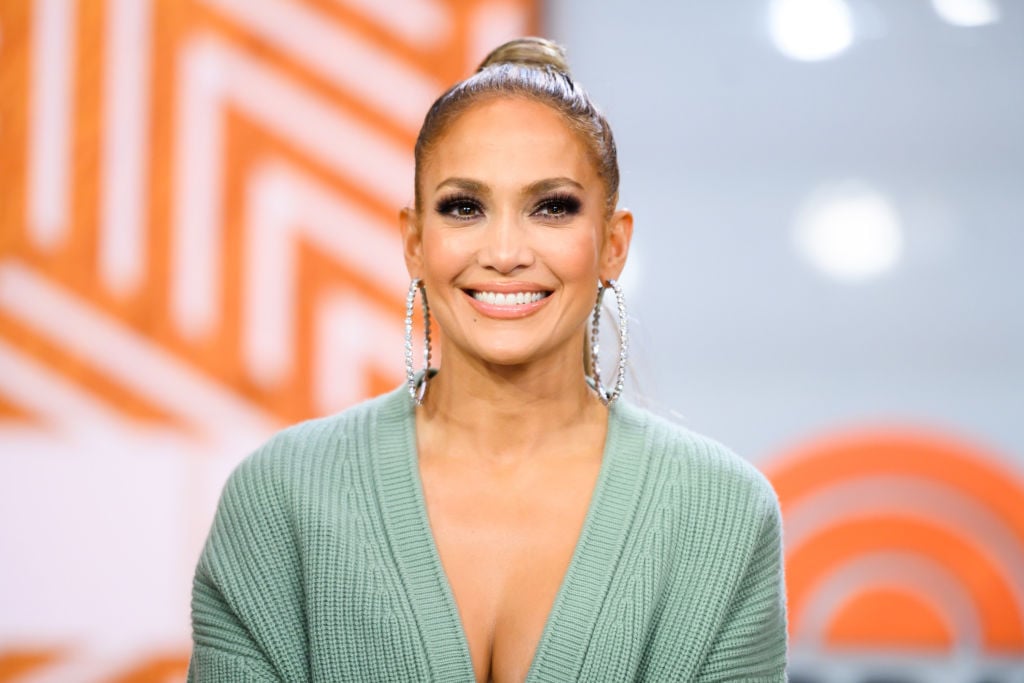 "Is there a rom-com in particular that you put on to unwind?" Vanity Fair asked Lopez to which she replied, "There's a few. First, Jerry Maguire."
The 1996 film directed by Cameron Crowe is a now-iconic film that gave us a number of lines we're still quoting more than 20 years later. Cuba Gooding Jr., who won an Academy Award for Best Supporting Actor thanks to his performance in the film, gave us "show me the money" in his famous scene with Tom Cruise's character Jerry Maguire.
And Renée Zellweger uttered the lines "you complete me" and "you had me at hello" as Cruise's on-screen love interest, Dorothy Boyd. While Jerry Maguire is among the films J. Lo watches to unwind, it's not her favorite rom-com. 
Lopez's favorite rom-com is 'the perfect movie, period'
Lopez's favorite romantic comedy is, to her, all-encompassing. It has everything a movie could ever need. What movie is it you ask? 1989's rom-com, When Harry Met Sally.
Written by Nora Ephron, directed by Rob Reiner, the film starring Meg Ryan and Billy Crystal remains a classic more than 30 years later and has become the gold standard of the rom-com genre to which nearly all films after it have been compared. 
For J. Lo's When Harry Met Sally is "the perfect movie, period." She told Vanity Fair she's watched it thousands of times. 
"And probably my number one rom-com is When Harry Met Sally. Classic. The perfect movie, period: story, friendship, love, life. I love it so much," she said before adding, "I've watched it 15,000 times."
The film answered the question "Can men and women be friends?" and gave us Ryan's famous fake orgasm scene punctuated with the famous "I'll have what she's having" line not to mention a slew of other quotable (and relatable) moments. It's no wonder the classic rom-com is J. Lo's favorite film in the genre. The film is still relevant all these years later and, as Lopez said, covers "friendship, love, [and] life." 
Expect to see Lopez is her next rom-com, Marry Me, before 2020 ends. In the film, J. Lo plays a pop star dumped by her fiancé moments before their wedding at Madison Square Garden who instead decides to marry a man in the crowd played by Owen Wilson.