Jennifer Lopez Reveals Her Nightly Skin-Care Routine That You Should Have Been Doing All Along
If you are like other skin enthusiasts who re-evaluated their relationship with olive oil after Jennifer Lopez sang its praises, then you are most definitely intrigued to hear any other skincare advice she has to offer. JLo, who just turned 52 on July 24, 2021, just revealed her nightly skin-care routine. These are rituals that we should all have been following all along. The best thing about this routine is that it is amazingly simple.
Jenifer Lopez Nightly skin-care routine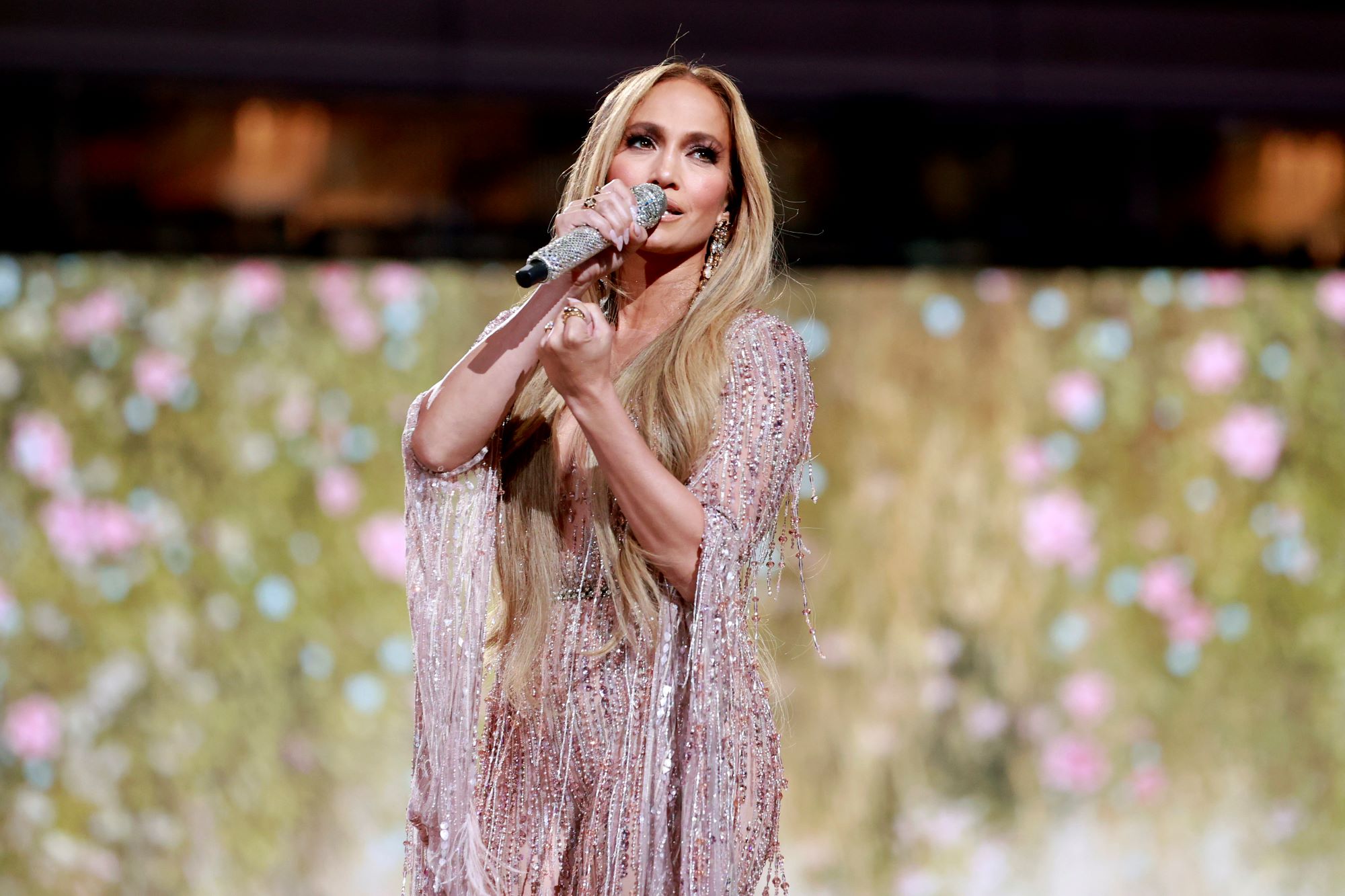 Jlo is well-known for her ultra-glamorous looks. With the official launching of her Jlo Beauty skin-care line, she went live on a video to share how she takes off all her makeup and additional tips on how she preps her skin right before hitting the sheets.
Step One: use Jlo Beauty That Hit Single Gel Cream Cleanser to take off make-up
Jennifer Lopez first pats her face with a little bit of water before applying That Hit Single Gel Cream Cleanser. "It has a beautiful texture," she explains of the pink creamy gel wash. "I take a quarter-sized amount and just start washing it off. There goes, wash away 2020." As she gently massages her face and neck, the makeup vividly melts away. After rinsing her face off several times using water, her skin is left looking almost squeaky clean, apart from some lingering eyeliner visible on her waterline.
To test the effectiveness of the product, she uses a white towel to tap her face dry. She shows the camera that the towel is not stained, meaning  the cleanser removed all her makeup. She adds, "I always have a little bit left in my hair, but my skin is completely clean."
Step Two: use That JLo Glow Serum with Olive Complex
Right after cleansing her face, she applies two pumps of That JLo Glow Serum with Olive Complex. To achieve perfection, as she explains, she had to take it back to the lab 23 times. Jlo adds that her goal was to make the serum have a tightening and glow effect.
For the best results, she advises her viewers to be generous with the product. She applies the serum on the face and neck and lets it dry for a minute. As an additional tip, JLo advises viewers to use any extra product on their fingers. As a side note, the singer and actor explains that the mission of JLo Beauty is to make everyone feel beautiful in their own skin, without makeup and filters.
Step Three: use the Jlo Beauty That Blockbuster Wonder Cream as the night cream
The beauty mogul winds up her night routine by applying Jlo Beauty That Blockbuster Wonder Cream. At this point in the video, she goes deeper into how and when to use the day and night cream. She explains that SPF 30 is the day cream, and should be used every day.
JLo reveals that one of her greatest secrets to maintaining her youthful looks has been using SPF 30 daily as a moisturizer. By her own admission, she has done this religiously since her early 20s without missing a day. Jlo advises people to start using it as early as possible because sun damage and environmental factors are the two leading factors that age people the most.
 Other products on the JLo Beauty skin-care line
JLo carries multiple different beauty products to aid in your skin care routine. One is Jlo Beauty That Fresh Take Eye Cream, a moisturizing eye under-eye cream. It is manufactured using patented peptides to reduce dark circles, dryness, and wrinkles under the eyes. The product is ideal for all skin types.
There is also JLo Beauty That Star Filter Highlighting Complexion Booster, a sheer highlighter available in four shades. JLo Beauty That Big Screen Broad Spectrum SPF 30 Moisturizer protects the skin from damage by UV light and environmental factors. The product maintains the skin supple with glycerin and hyaluronic acid.
JLo Beauty That Limitless Glow Sheet Mask, a two-piece mask that offers tighter and more hydrated skin. Jlo Beauty That Inner Love Dietary Supplement is an oral supplement rich in vitamins A, C, and E. The supplements also have other minerals such as copper, manganese, and olive extract that help maintain that desired glow.
Even with her status as a celebrity, Jennifer Lopez explains that all her products took a lot of time to develop. She adds that skin-care lines don't just happen overnight, even if you are JLo. To get everything right, her team had to go through more than a hundred rounds of product development. 
You can get the best deals on JLo Beauty products at JLo Beauty and Sephora.
RELATED: Has Jennifer Lopez Had Botox? J.Lo Finally Comes Clean