Jennifer Lopez Reveals the Worst Thing Someone Said About Her Voice
Jennifer Lopez burst onto the music scene when she released her first album, On the 6, in 1999. She has had many successful albums and won countless awards for her singing. However, Lopez reveals not everyone is a fan of the way she sings. Here's what J.Lo says is the worst thing anyone ever said about her voice.
Jennifer Lopez was hurt by people who criticized her talent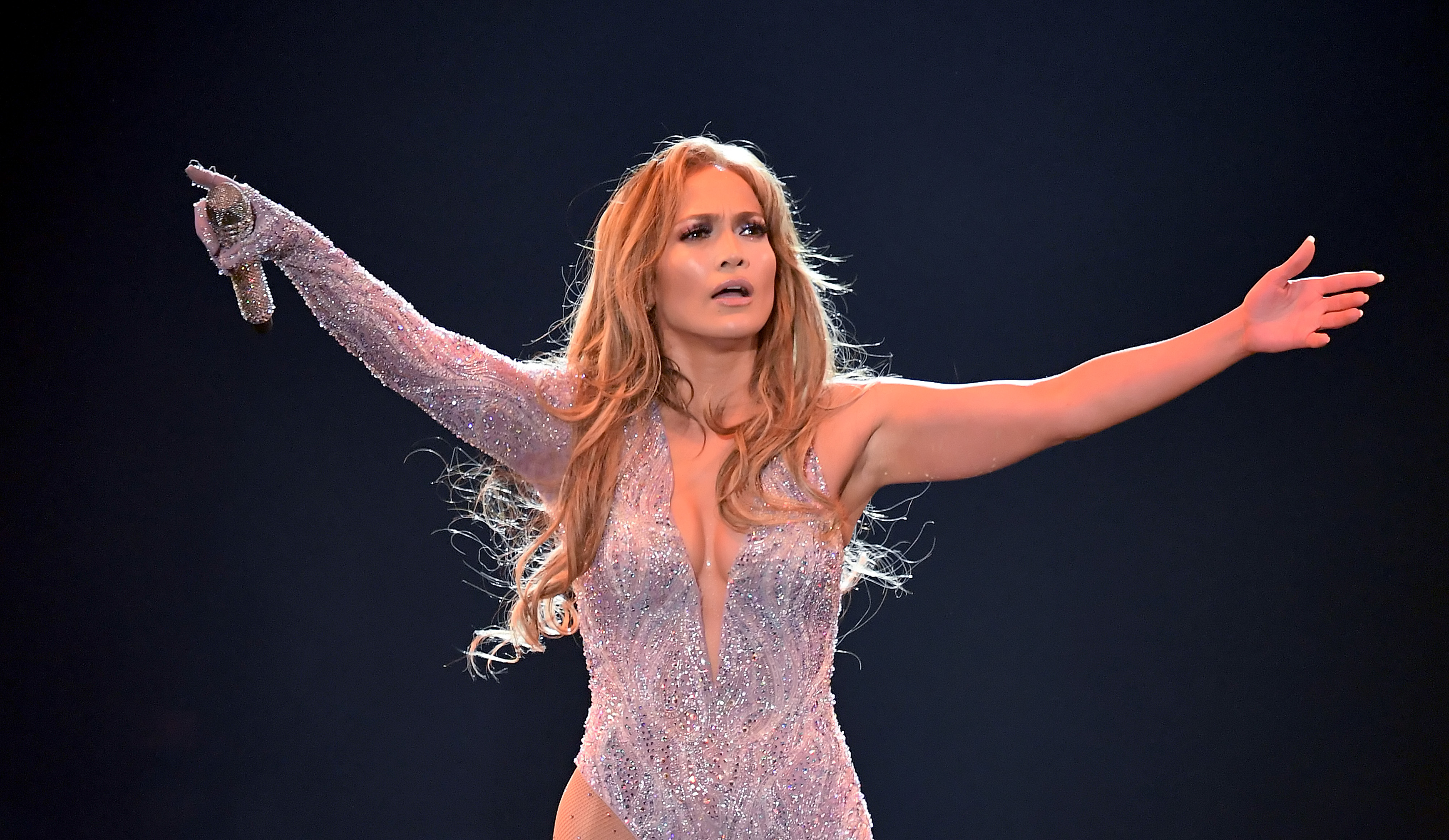 Lopez says it "took a long time" before she reached a place where she didn't let what other people thought affect how she saw herself. "I don't let the opinions of others really influence how I think about myself," says Lopez during a panel discussion with Thrive Global. "And that took a long time," she continues. "In the early part of my career, I did. And it made me feel really bad about myself."
Lopez says at first, she felt good about herself because her first album, song, and movie reached the No. 1 spot. However, that self-confidence crumbled after Lopez heard negative comments about her singing voice, acting talent, and dance ability. She began to doubt herself. [The comments] really hurt me for a long time," adds Lopez.
During an interview with Ross King, Lopez talks about the impact other people's comments had on her self-esteem. "I took a beating [for my singing voice] for so many years in the media," says Lopez. "I think it really worked on my insecurities. I always wanted to be a singer and I was always a dancer and singer. But then when you get out there, people start really judging you for that, and they start dissecting you apart."
The worst thing someone said about Jennifer Lopez's voice
Lopez spoke about the criticism she faced because of her singing voice. She says people have said all kinds of negative things. When Barbara Walters asks about the worst thing anyone ever said about Lopez's voice, she initially responds, "What haven't they said about my voice?"
Lopez tells Walters the worst thing anyone ever said about her voice was that she couldn't sing. "I think the general kind of thing was that I didn't have a voice," adds Lopez. "And that kind of played on my confidence in the beginning, a lot. And then I had to realize that 40 or 50 million records doesn't lie."
How Jennifer Lopez overcame self-doubt
Lopez says she felt sad about the way people perceived her, but she kept moving forward. She wouldn't let other people's opinions get her down. "Despite the hurt and the pain, I just kept going," says Lopez during her Thrive Global panel.
Lopez refused to let negative voices consume her. She motivated herself and reminded herself that she's good at what she does. She says she started working harder and believing in herself. Says Lopez, "I just couldn't allow myself to let that become who I was."
Follow Sheiresa Ngo on Twitter.