Jennifer Lopez Says Fame Is a 'Monster'
Jennifer Lopez is famous, but she doesn't necessarily enjoy the constant attention. Here's what she once said about fame and how it can be a "monster."
Jennifer Lopez has been famous for many years, but there are still times when she becomes overwhelmed by all the media attention. Here's what J.Lo once said about fame being a "monster."  
Jennifer Lopez turned to meditation when fame became overwhelming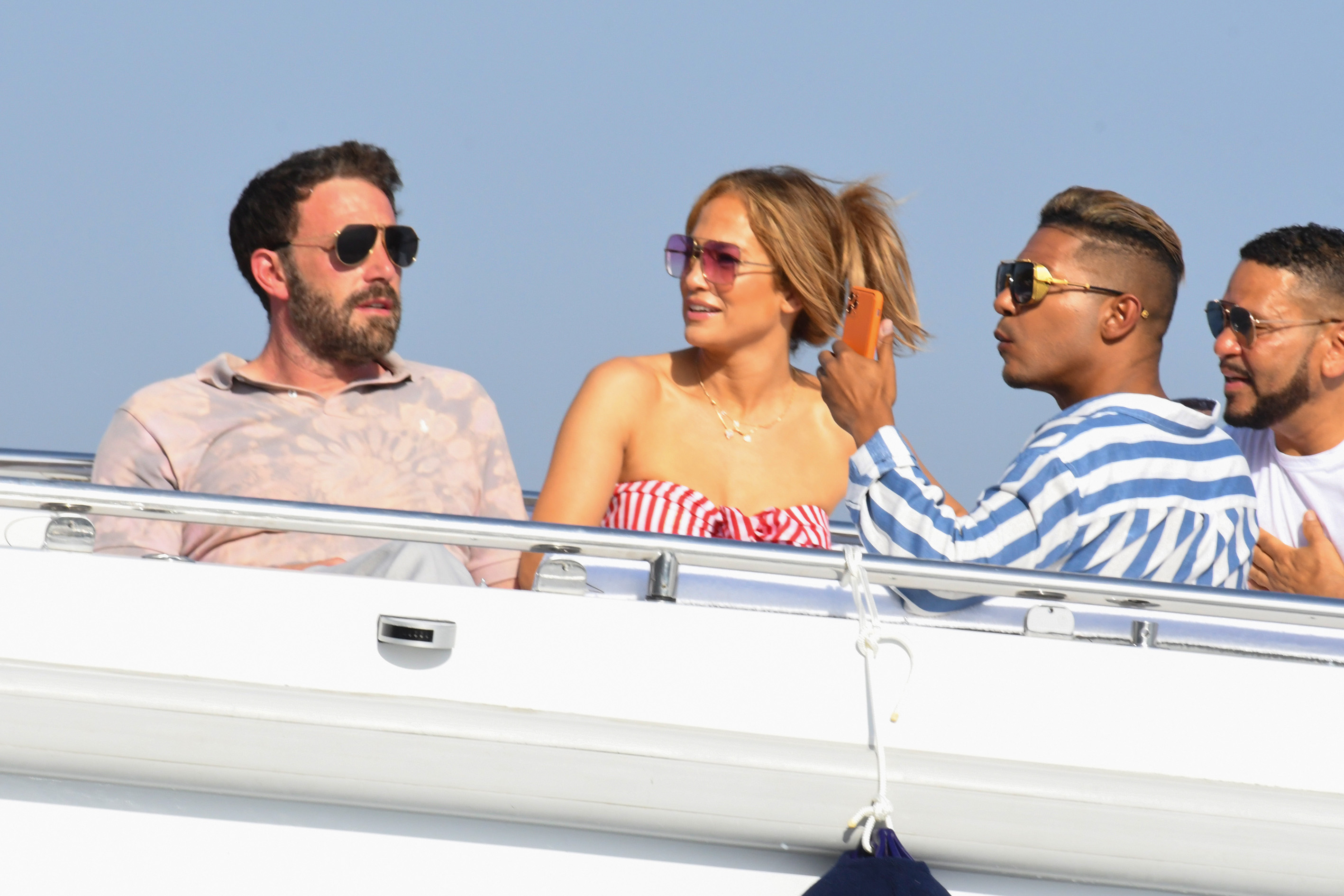 During an interview with People, Lopez says she's grateful to have the opportunity to do what she loves for a living. "All of it feels like such a blessing," says Lopez. She has seen her hard work finally pay off. At the time, Lopez was a judge on American Idol, she was the star of the TV series Shades of Blue, and she was about to do a Las Vegas residency.
Lopez admits that during that period of her life she felt she had taken on more than she could handle. She says it was necessary for her to practice meditation so she could calm her mind and get centered. Another way Lopez stays grounded is by talking to her close friends (one of her best friends is The King of Queens actor Lea Remini). "I have a lot of great girlfriends," says Lopez.
Although she appreciates her friends, Lopez also says none of them have experienced what she has gone through. She had to learn how to navigate fame on her own. "Honestly, none of them have dealt with a lot of the things that I've had to deal with," says Lopez. "They've been close enough to it and they understand it, [but] I've had to learn how to navigate [fame] myself. Nobody's writing the book on how to be famous, or what it is when you get fame when all you wanted to be was an artist."
Jennifer Lopez says fame is a 'monster'
Lopez says other artists ask her how to handle fame. She tells them they must take it one day at a time and manage each day from a perspective of thankfulness and humility.
"You just have to handle it with grace and humility and be grateful for every moment," says Lopez during her People interview. "That's all I can tell you because it's a tricky thing. You see people succumb to it all the time. You go, 'Why did this artist kill himself or this one wound up doing this, or this one self-destructed?' It's not easy. It's not for everybody—to be looked at and scrutinized and judged and hailed. Even being hailed is scary. It's so much stuff, and it's a lot of energy to deal with."
Jennifer Lopez doesn't 'play with' fame
When asked if she enjoys fame, Lopez says she appreciates "the fun things that it brings." However, she admits fame can be tough to handle.
"It's a monster," says Lopez. "And you have to be careful with it; you can't toy with it. You have to respect it and not play with it. It's not something to be played with and I learned that early in my career. And I just kind of respect it, and we cohabitate nicely and that's it. And honestly, my focus is on creating, not on the fame of it."
RELATED: Jennifer Lopez Says Her 'Hardest Work' Involves Co-Parenting With Marc Anthony
Follow Sheiresa Ngo on Twitter.