Jennifer Lopez's Self-Care Routine
Jennifer Lopez leads a busy life, but she makes sure to take good care of herself. Lopez shared what she does each day to stay centered and make sure she's always being her best self.
Jennifer Lopez says daily affirmations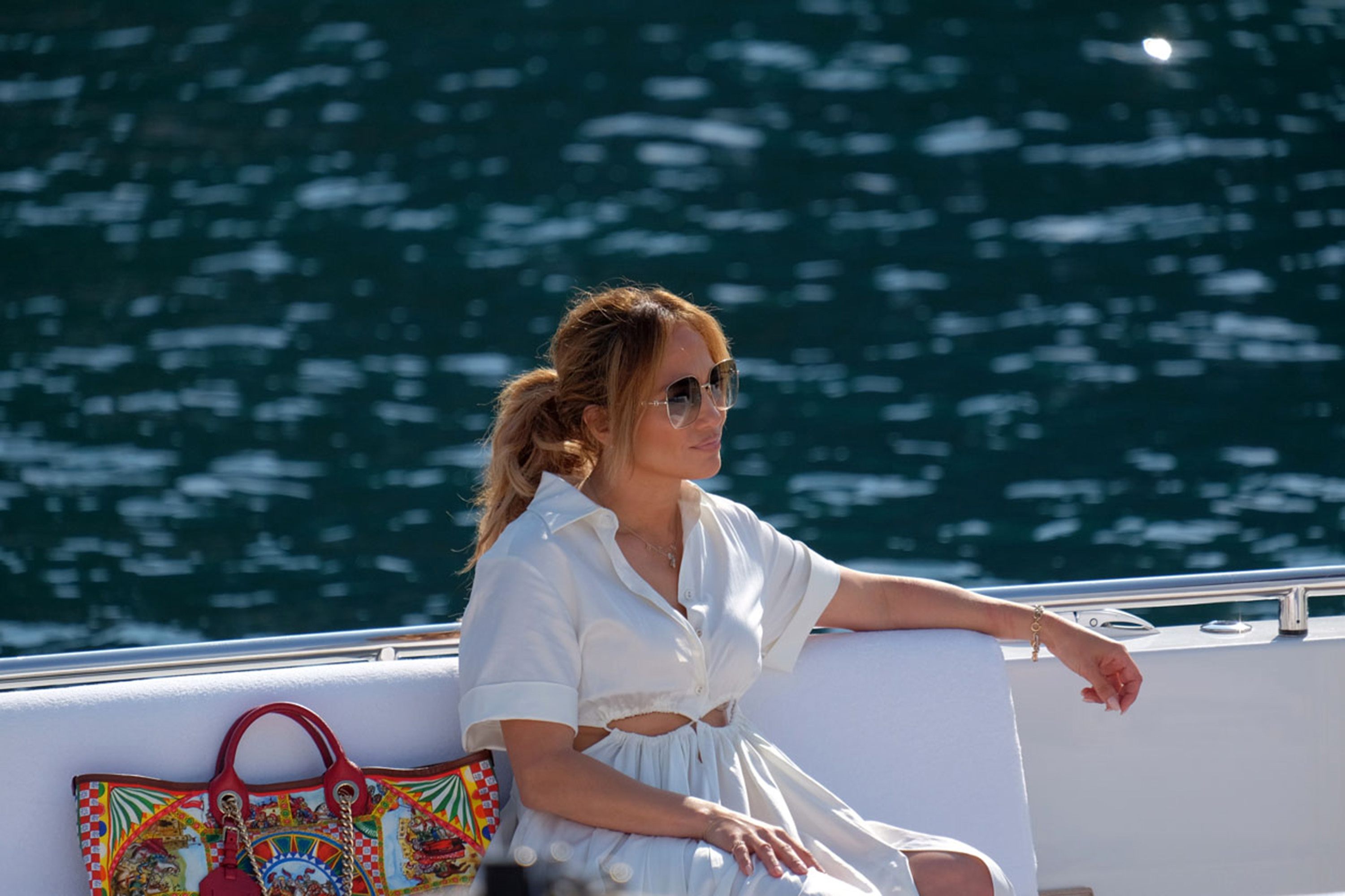 For Lopez, a big part of her self-care routine is saying daily affirmations. She tells Rolling Stone she became more "spiritual" after her children Max and Emme Muñiz were born in 2008. In addition to going to therapy and praying, she makes a habit of repeating affirmations each day. The publication says some of the affirmations she meditates on are, "I am whole; I am good on my own; I love the universe, the universe loves me."
Lopez's spirituality seems to have had an impact on her children. Her daughter released her first book, titled Lord Help Me, in 2020. During an interview with Elle, Muñiz spoke about her book and what she usually prays for. "What I'm praying most about is what I'm grateful for," she says. "I'm most grateful for the time that I get to spend with my family."
Lopez also prefers to turn her sights toward the things she's grateful for. She tells Rolling Stone she tries to live her life with a focus on gratitude. She's thankful for the people in her life and getting to do what she loves each day.
"I try to always live from a place of gratitude," says Lopez. "But today, especially, if you ask me what my first thought was, it was, 'Thank you. Thank you, God, for this day. Thank you for my life, what it is.'"
Nurturing the mind and body
Lopez sets aside time to exercise. Personal trainer David Kirsch tells Vogue that Lopez does intense workouts that include boxing, Pilates, platypus walks, side kicks, squat jumps, and sumo lunges. He says Lopez takes her workouts seriously, and she's committed to staying in shape.
Furthermore, Lopez pays attention to how much sleep she gets. Although she typically doesn't go to bed until 5:00 a.m., she tries to get between 6 and 8 hours of sleep. She once told Dr. Oz it would be a dream if she could catch 11 hours of sleep each night, but it doesn't look like that will happen anytime soon with her busy schedule.
Jennifer Lopez wants to make the world a better place
Lopez says her primary goal is to make the world a better place. She desires to use her platform in a positive way.
"I will always try to be manifesting that in my life, to be doing the best I can and make the world a better place," she tells Rolling Stone. "I'm really happy, probably more than I've even been in my whole life."
According to the publication, Lopez is feeling happier and more satisfied with her life because of her rekindled relationship with actor Ben Affleck. The couple reunited in 2021 after calling off their engagement in 2004.
RELATED: Jennifer Lopez Post-Workout Routine
Follow Sheiresa Ngo on Twitter.