Jennifer Lopez and Skydance TV Developing Series 'Backwards In Heels'
Jennifer Lopez stays busy. She is set to produce a brand-new series. Here's what we know.
Jennifer Lopez is working on another exciting project. It was recently announced that Lopez and Skydance TV are developing a series called Backwards in Heels. Here's what we know about J.Lo's latest production.
Jennifer Lopez's 'Backwards in Heels'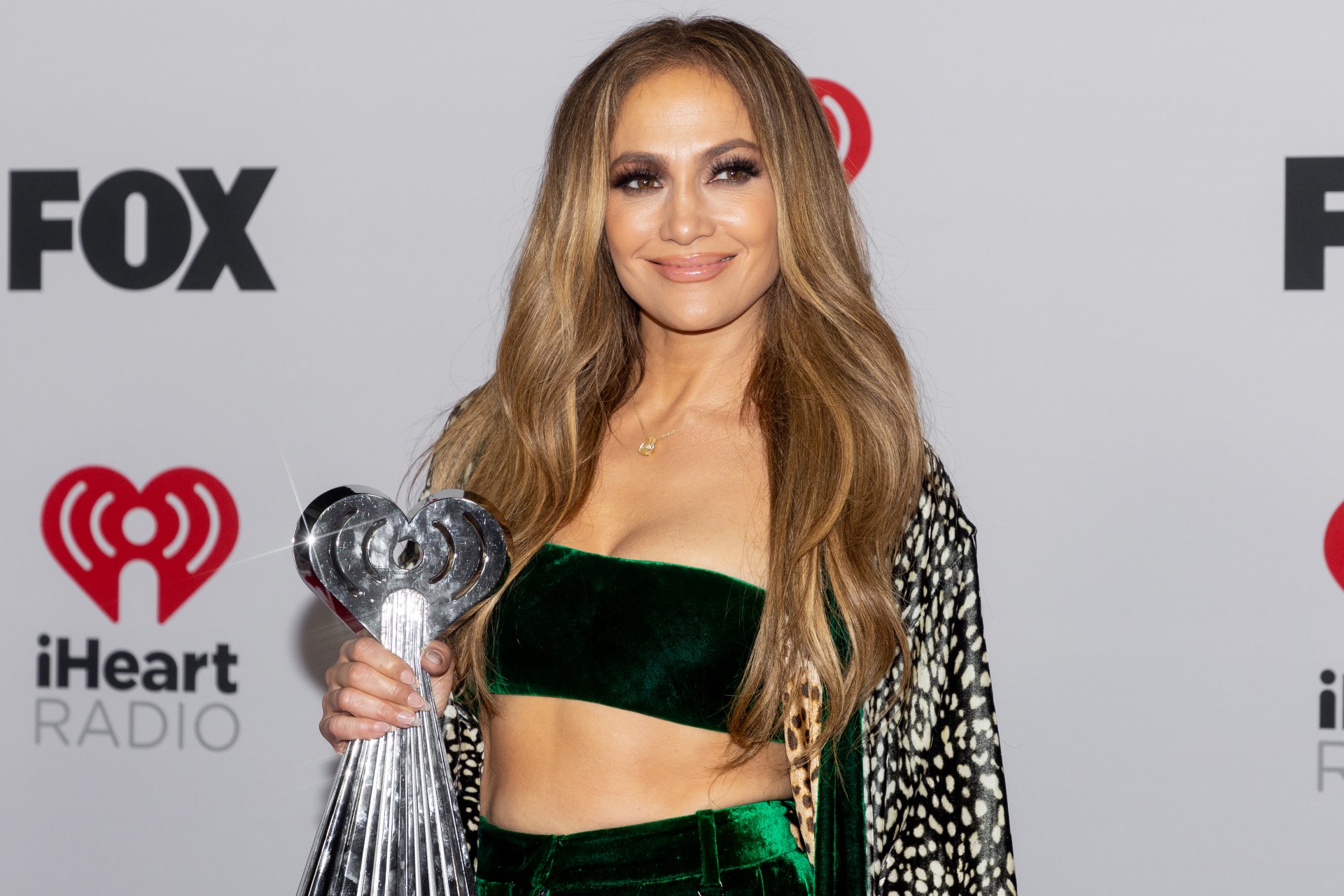 Lopez and Skydance TV are partnering to develop a brand-new series titled Backwards in Heels, reports Deadline. According to the publication, the series will be written and directed by Richard LaGravenese. Lopez, Benny Medina, and Elaine Goldsmith-Thomas will produce Backwards in Heels under Nuyorican Productions. Julie Goldstein will also join them as a producer.
The show is about the women who lived at the Barbizon Hotel in New York City. For many years, the hotel was only for women who came to New York City in search of career opportunities. According to Deadline, men were not allowed past the ground floor, and the residents were required to follow strict rules for the way they dressed and how they conducted themselves. By 1981, men were allowed to stay at the hotel.  
This isn't the first time Lopez has produced a project. She also produced the movies Second Act and The Boy Next Door, as well as the TV series Good Trouble.
Jennifer Lopez says 'the producer in her' came out
Producing seems to come naturally for Lopez. During an interview with Jimmy Fallon, she says "the producer in her" came out when she crashed Maluma's concert. She wanted to get an authentic crowd reaction for a scene in their movie Marry Me, so she decided to make a surprise appearance. "He was having two nights at Madison Square Garden, and of course, the producer in me is like, 'We can take advantage of that,'" says Lopez.
Lopez says Marry Me features a character who is just like her. She says the movie shows the "behind the behind-the-scenes" of what it's like to be a celebrity.
 "This was actually the first time since I did the movie Selena where I got to sing, make an album for a film," the Hustlers star tells Fallon. "This is like joining my two worlds together. I also got to play a character who was a lot like myself. She's in the spotlight, personal life, public life, trying to make it all work, failing miserably at times, but it's a really great look behind the behind the scenes."
What's next for Jennifer Lopez
Lopez is preparing for her new film The Mother, which she produced. During an interview with Variety, she says she is thinking about directing her next film, titled The Godmother.
Lopez tells Fallon that she still feels very fortunate to be in the entertainment industry. This is something she has always wanted to do, and now she gets to do a job that she loves.  
"This is a dream come true," says Lopez. "Everything I do, every single day, I feel so incredibly blessed, so lucky to be doing what I'm doing. I always wanted to sing, I always wanted to dance. My mother loved musicals; she showed me them from when I was very, very little. And I just had all these dreams of doing that. And so, I'm doing it—why not?"
RELATED: What Jennifer Lopez Said About Love and Relationships
Follow Sheiresa Ngo on Twitter.