Jennifer Lopez Slams Haters Claiming Super Bowl Performance Was 'Too Sexy'
Jennifer Lopez and Shakira had the big task of taking the stage at the Super Bowl 2020 during half-time. The Latin divas showcased their talents and everything that they learned during their decades-spanning careers. They both danced to their hit songs and delivered a powerful performance. Not only was it musical, but JLo and Shakira also sent out a political message to the current U.S. administration.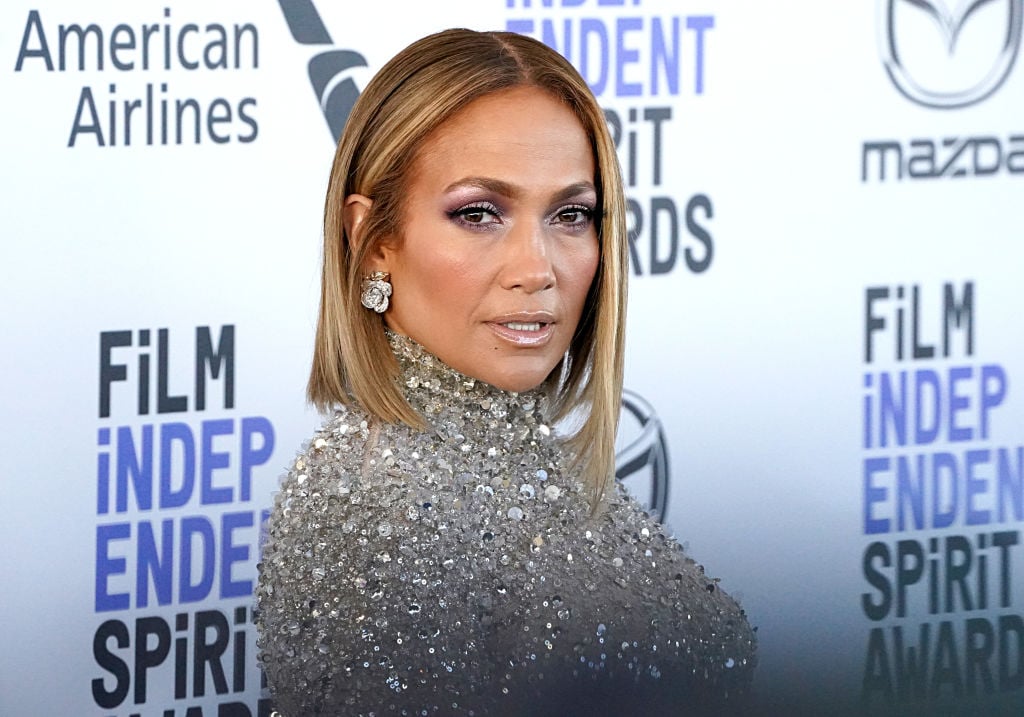 Lopez and Shakira also took a stand against the current U.S. administration and their immigration policy. The big celebration was breathtaking but there was a group of people that came out against the performance. There were loud voices that claimed the show was "too sexy" and not appropriate for a family-oriented event.
After a whole week of controversy, Lopez was questioned about the comments against her show during the Film Independent Spirit Awards red carpet.
"I think that's honestly silliness," Lopez told Variety of all the drama. "Both of us are really respectful performers who are moms and have kids and are very conscious of what we do."
Jenny from the Block was seen on a dance pole during the half-time performance, something that many believed was inappropriate. Both Lopez and Shakira twerked and shook their booties to the rhythm of the music.
"We (put on) a show that I believe was a celebration of women and our Latino culture that I think was really well reserved. And that small faction of people who want to be negative about it, I can't even let in," she added.
The Bronx diva said that the show was a message to little girls and women who need to be proud of who they are.
"The message of standing up for yourself, being a woman – that's what I want to pass on to little girls – everything about you – be proud of it," she also said. "I'm very proud of the performance that night."
JLo shares sweet video
The half-time Super Bowl performance quickly became the most-watched video on the NFL's official YouTube channel. As of Saturday, February 8, the video has gotten over 112 million views. That count is only through the official channel, fans have been sharing moments from the performance which will blow over the previous number.
Following the live show, JLo shared a sweet video on her Instagram account with moments before she took the stage. Lopez's daughter Emme also performed during the show, which made the moments that much sweeter.
"These moments were captured just minutes before we hit the stage last night," Lopez shared. "All I want my girls, the little girls on stage with me and all over the world to know is how to use their voices and be proud of everything they are. We are proud to recognize that all of us together [is] what makes this beautiful country truly great."
Lopez and Shakira shook the stage and made it one of the most memorable in recent history. Both stars made history on that stage representing Latinos and the rich culture that they bring to America that make it the great country it is.