Jennifer Lopez Stuns in a Plunging Neckline Dress as Bronx Diva Reveals Secrets Behind Dazzling Look
Jennifer Lopez made a splash at the Venice Film Festival this year and it wasn't only because it was her first outing with Ben Affleck on the red carpet. The Bronx diva worked the cameras with a dazzling white dress and plunging neckline that left all the onlookers wowed. Lopez is a red carpet icon and has been killing it for many years. She took to Instagram to share the secrets of everyone that made her bombshell look happen.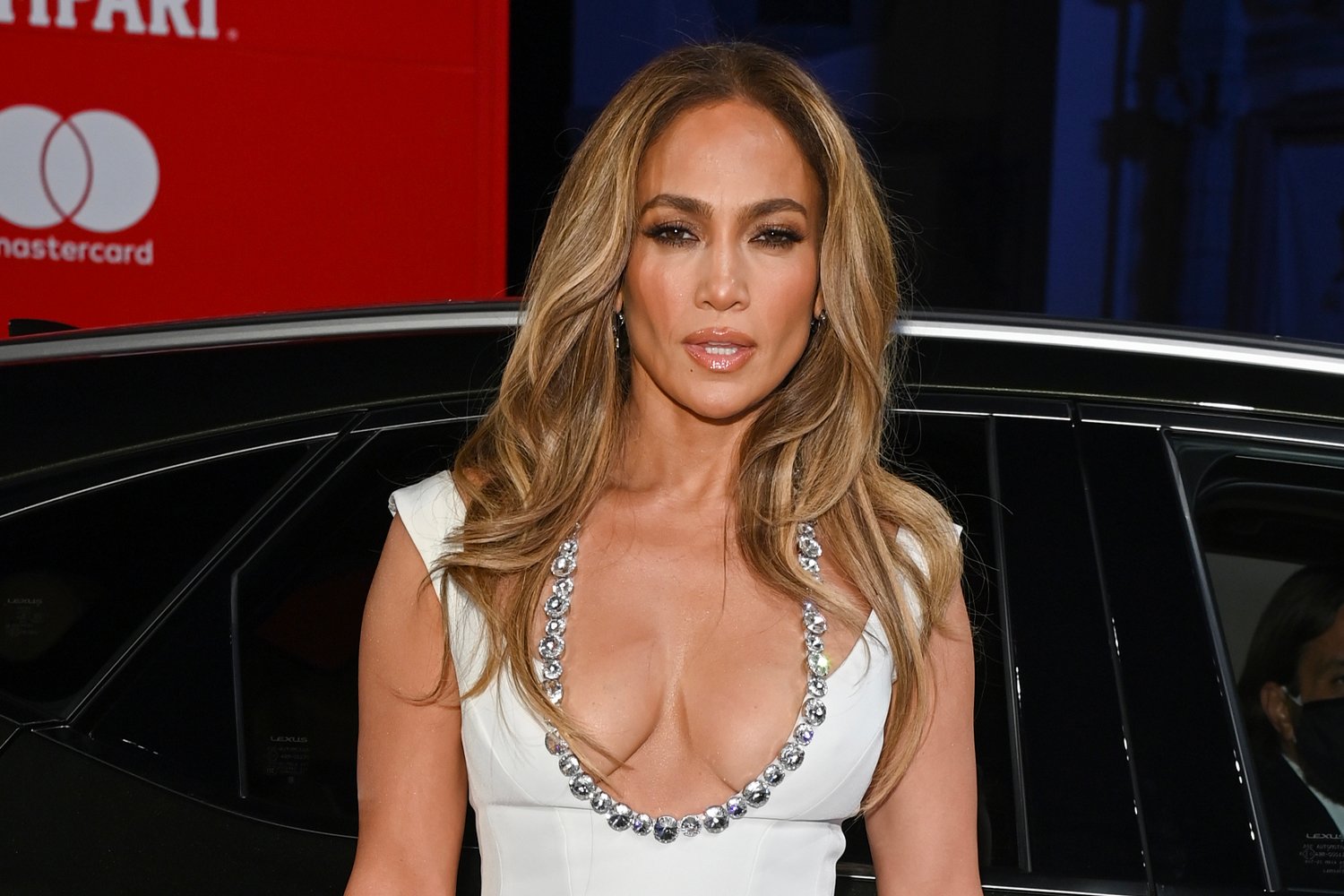 Who made Jennifer Lopez's Venice Film Festival look happen?
Lopez made an appearance at the Venice Film Festival in support of the premiere of Affleck's new movie The Last Duel. However, what most people are talking about is the return of Bennifer 2.0. Lopez and Affleck made their romance official by stepping out together in a public event since their return. It was a magical moment that was aided by the looks and smiles the couple traded with each other.
Many fashion enthusiasts were also taking a look at the beautiful outfit worn by Lopez for the special event. Shortly after the revelation of the complete look, Lopez shared on her Instagram profile everyone that was involved in glamming her up. The "I'm Real" crooner cited eight Instagram accounts that helped her made her dazzle for the grand night.
Ana Carballosa was in charge of photographing Lopez, which was the snap she shared on the social platform. Lopez couldn't own the red carpet without that glow that made her shine under the camera flashes. For that, Lopez used her own J.Lo Beauty brand makeup with the help of makeup artist Mary Phillips, which she also cited.
Chris Appleton was in charge of J.Lo's luminous hair, while Tom Bachik was the manicurist. Lopez used jewelry by Cartier and the whole look was styled by Mariel Haenn and Rob Zangardi. Finally, the beautiful white gown was made by Georges Hobeika.
RELATED: Jennifer Lopez: Fans React to Sizzling Bikini Instagram Post Celebrating 52 Years of Age
Fans react to Jennifer Lopez and her red carpet look
Although Lopez is not involved in The Last Duel, she was surely the star of the night. After she shared her look on Instagram, her fans couldn't help but to comment on her breath-taking look that stole the show.
"I know white is your fav color and it looks indescribably stylish and dazzling on you," a fan replied.
"I'm not mad at you at all for taking over my feed today!! Yessss queen!!!!" a follower added.
"No One Ever Did It Like This With The Diamonds," an Instagram user said.
"I just want to be the product sitting on the counter, you take my breath away," another fan commented.
"Wishing you and @benaffleck all the best for the future. You both look genuinely happy!! Kindest regards," another follower wished.
"And this is why I'm J.Lo obsessed," another Instagram user mentioned.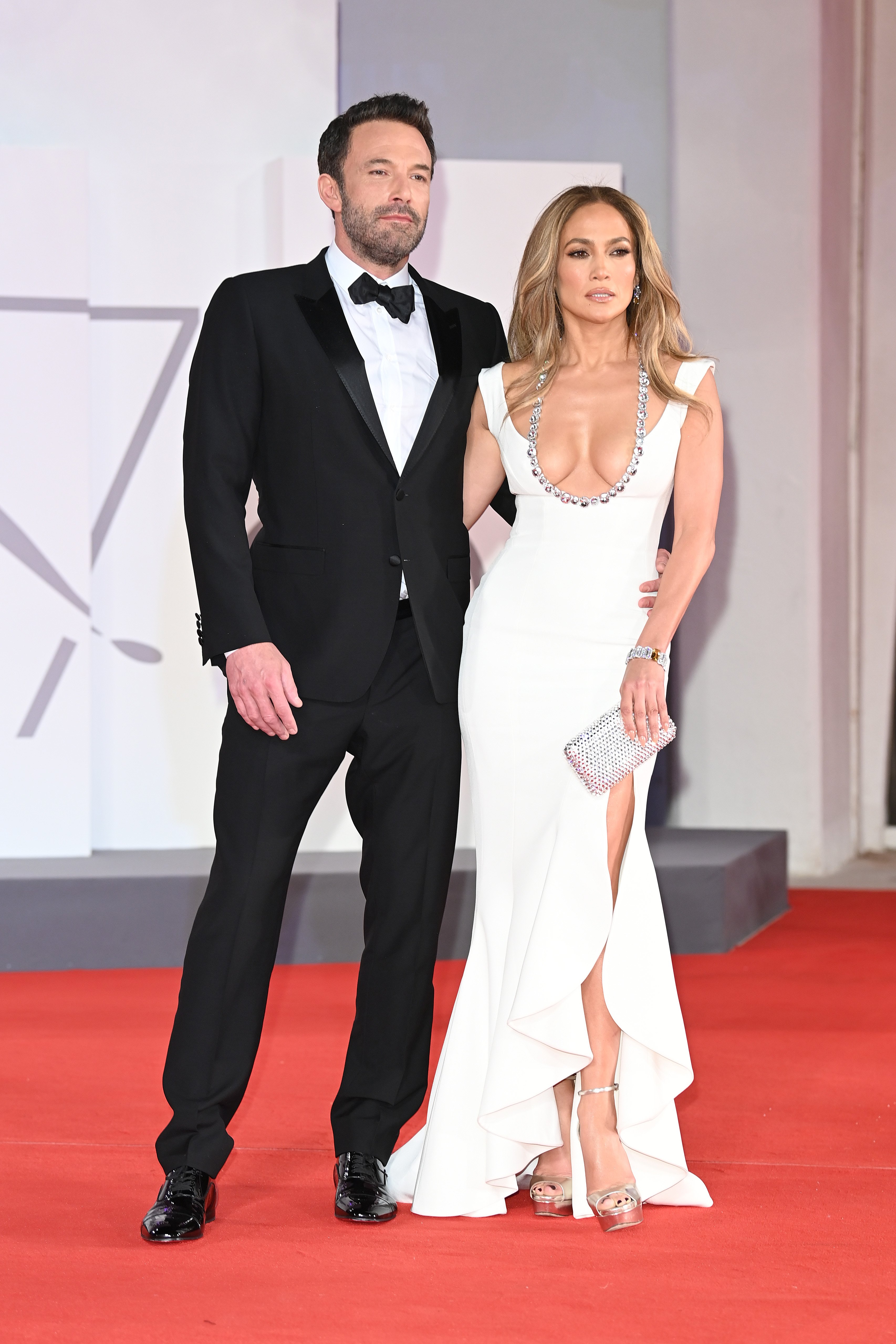 RELATED: 'Southern Charm' Star Madison LeCroy Reacts to Jennifer Lopez, Ben Affleck Dating After Alex Rodriguez Split
On Saturday, September 11, Lopez and Affleck took to the airport to travel elsewhere after their engagement in Venice ended. The pair have become the it-couple once again and fans can't resist trying to get close to them. As the couple went to an airport, a fan tried to get close to them for a photo.
Affleck stepped in front of the fan and pushed him back as security took over to restrain them and allow the couple to walk to their destination.