Jennifer Lopez Swears By This 1 Thing to Stay in Shape
It's hard to deny that Jennifer Lopez looks amazing for her age. The singer and actress celebrated her 50th birthday this year, and she has shown no signs of slowing down. Lopez is currently planning a wedding to former MLB star Alex Rodriguez, and despite her busy schedule, she still finds time to eat well and stay in shape. And there's one thing the "Hustlers" star swears by to stay fit.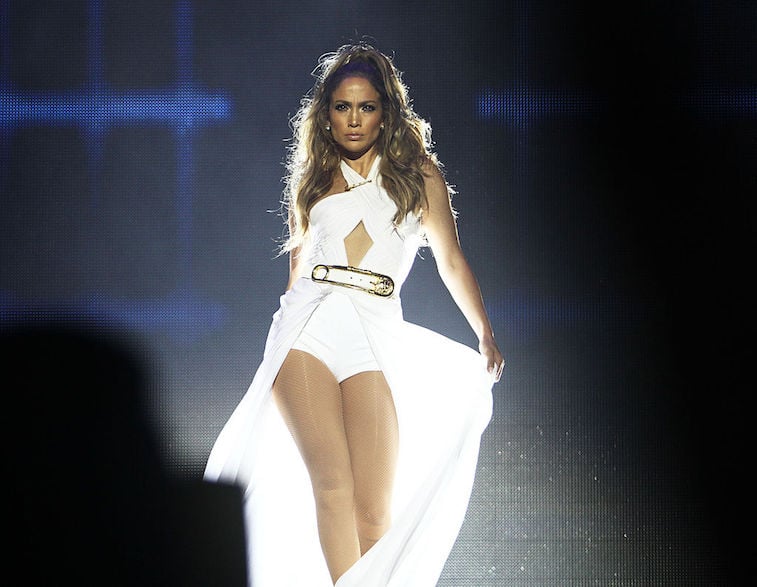 Lopez has an intense workout regimen
Lopez loves to show off her body, as she should — she works hard to keep it in such great shape. The singer often shows her killer abs on Instagram, but they didn't happen overnight. According to Harper's Bazaar, Lopez works out three to four times a week. She has also said in the past that working out is part of what keeps her so happy. Lopez tends to work out in the morning — it's often more difficult for her to make time once she already gets her day going. Along with doing plenty of ab workouts, Lopez does a low-rep, heavy-weight leg press to get her killer legs.
She avoids exotic foods at all costs
Though Lopez sticks to a healthy diet, she isn't one to branch out and try new things. Back in 2013, she said during an interview that she avoids any kind of exotic foods, or foods that wouldn't normally be found on the average American's dinner plate. "I don't like the exotic kinds of food like snake… Like venison and things like that," Lopez said. "It gets too weird." Not everyone is adventurous when it comes to food, and for people with more sensitive digestive tracts, trying new things doesn't usually end well for them. There's no confirmation that Lopez has a digestion issue when it comes to certain foods, but she definitely isn't alone in wanting to steer clear of anything too bizarre.
Lopez swears by plenty of water to stay in shape
The one thing Lopez swears helps her stay in good shape — and keeps her looking young — is water. The singer drinks plenty of water daily; she has it with every meal, too. And it's something she relies on during and after every workout "Drinking plenty of water, especially before a workout, can help you push harder and get more out of your exercise routine," she once said during an interview with Hello!. "I try to keep my body hydrated and well rested after every workout."
She also eats high-quality proteins and nutrient-dense foods 
Though water is Lopez's go-to for keeping her killer body, she also relies on a healthy diet. Though everyone needs a cheat day, Lopez tends to stick with a diet loaded with healthy protein and nutrient-dense foods. She also avoids caffeine and alcohol and makes sure to get plenty of sleep, which is necessary for everything from good skin to strong energy levels. Her trainer told People that Lopez has also removed all processed and refined foods from her diet.