Jennifer Lopez Was Told Doing 'American Idol' Would Ruin Her Career
Jennifer Lopez hosted 'American Idol' for two seasons, and in that time was able to reveal another side to her fans that many connected with. However, even though Lopez looks back at her time on the show fondly, in the beginning there were plenty who thought hosting 'American Idol' would be a huge mistake for the star.
American Idol was an opportunity for many aspiring singers to make it in the entertainment industry. Incidentally, when Jennifer Lopez came on board, it gave the Hustlers star her own opportunity to show audiences another side to herself they hadn't seen. On the show, viewers watched Lopez's real self shine through while bonding with ambitious talent in sometimes heartfelt interactions.
Although Lopez enjoyed her time in American Idol, people on her team told the singer appearing on the show would be the biggest mistake of her career.
'American Idol' helped Jennifer Lopez shed her diva image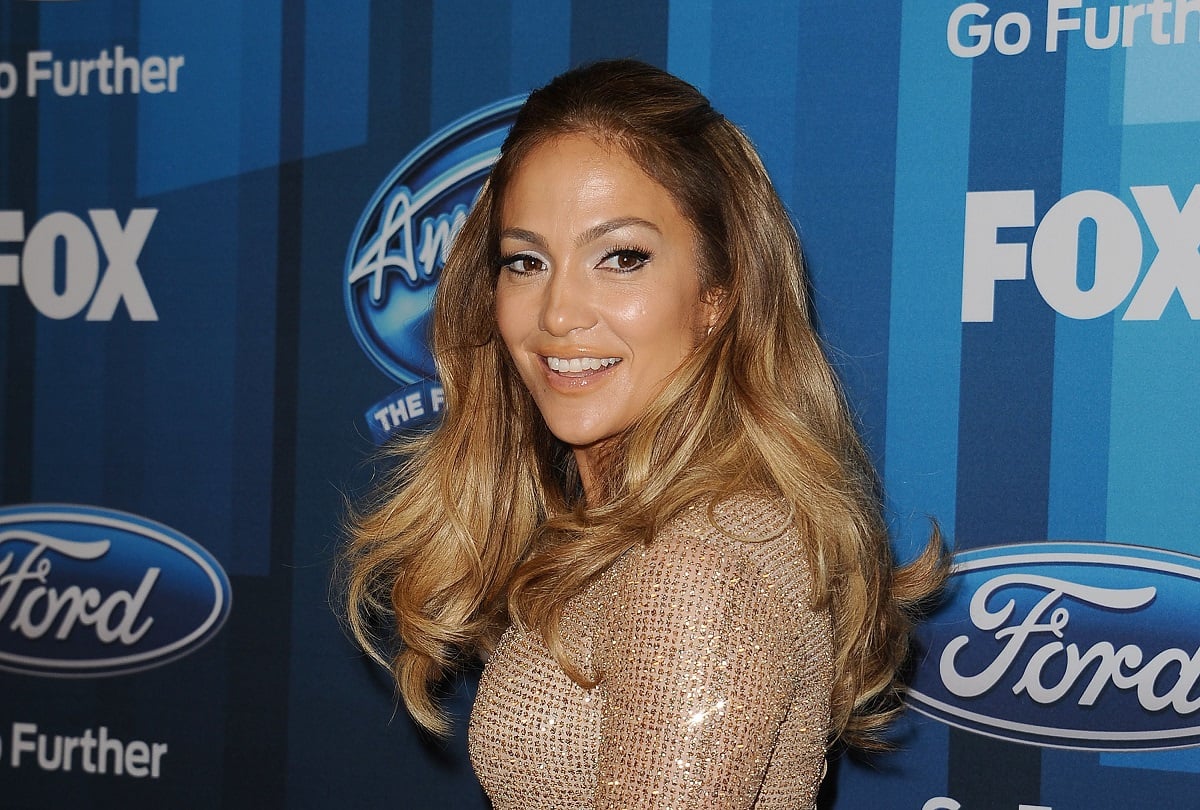 There was a point in Lopez's career where she had the term diva tacked onto her. USA Today reported that she even once lost out a gig for allegedly outrageous diva demands. However, Lopez has denied such claims that she's been anything but herself during her years in show business.
"I feel like they labeled me a diva early on in my career," Lopez confided to E! News. "Unfairly, unfairly! And as people have gotten to know me over the years, they've seen that I haven't changed and I'm still the same person."
American Idol was credited as one of the platforms slowly chipping away at Lopez's diva image.
"American Idol really showcases who Jen is," Lopez's fellow Idol host Ryan Seacrest said. "It's a platform that gets to show you what this woman is like, and what she is and what she stands for. I think that's what's been cool is there's a candor people don't get to see."
Lopez strongly agreed with Seacrest's theory.
"I think before Idol, when you're in the public eye, it's about putting your best foot forward," Lopez said. "But with Idol, it made me realize like, I can just be human. I can be myself. I can by myself. And It's OK. And once people saw, 'Oh, this is the human behind the music and behind the movies that she's in, I actually like this person.' And I realize in that vulnerability, there is strength."
Jennifer Lopez was told being on 'American Idol' would be a huge mistake
Although being on American Idol has had a positive influence on Lopez's image, her team once advised her against appearing on the reality show altogether. The hosting gig floated her way at a time when the opportunities in Hollywood dried up a little.
"I had the kids and I and wasn't being offered a whole bunch of stuff," Lopez told Variety.
She saw the potential the reality show had of changing the public perception of her early on. But she was strongly advised against taking on the role.
"Everybody was like, 'Don't do this. Your career will be over, and they won't offer you any movies. They'll think you're a joke as an artist,'" Lopez said. "And I was like, 'The truth is, I'm not getting offered a whole bunch of movies, so what are they not going to offer me?'"
Lopez ignored the team's advice. Being the host of the show not only allowed Lopez to show her real self, but to flaunt her musical knowledge.
"I don't think I had been taken as seriously up until then for what I knew about music. Even though I had several hit albums, I think they put me in this 'pretty pop' category,'" Lopez said.
She noted that her career received a significant upswing during her Idol days. She recorded a popular club song in On the Floor, and around that same year starred in the 2015 thriller the Boy Next Door. Whether American Idol was responsible for this resurgence or not, it at least proved that the hosting gig hadn't slowed down her career as some thought it would have.
Why Jennifer Lopez left 'American Idol'
It was once rumored that Jennifer Lopez left American Idol due to a pay dispute. But People alleged that this wasn't the case. Instead, Lopez, exited the show simply because she wanted to pursue other endeavors.
"I could do Idol for the rest of my life," she once said. "But that would be giving up a bunch of other things…I have my movies and my music and my this and my that. It all kind of worked together for a while, but then it gets more complicated."