Jennifer Lopez Is the Typical 'Goofy' Middle Sister According to Her 2 Siblings, Lynda Lopez and Leslie Scholl
Jennifer Lopez might be one of the biggest pop stars and actors in Hollywood, but her sisters still see her as their 'goofy' middle sister.
Jennifer Lopez has been making headlines for a long time, but the buzz surrounding the "I Ain't Your Mama" singer in recent years extends past her successful career. Lopez ended her engagement to former New York Yankee player Alex Rodriguez and almost immediately rebounded with her ex, Ben Affleck.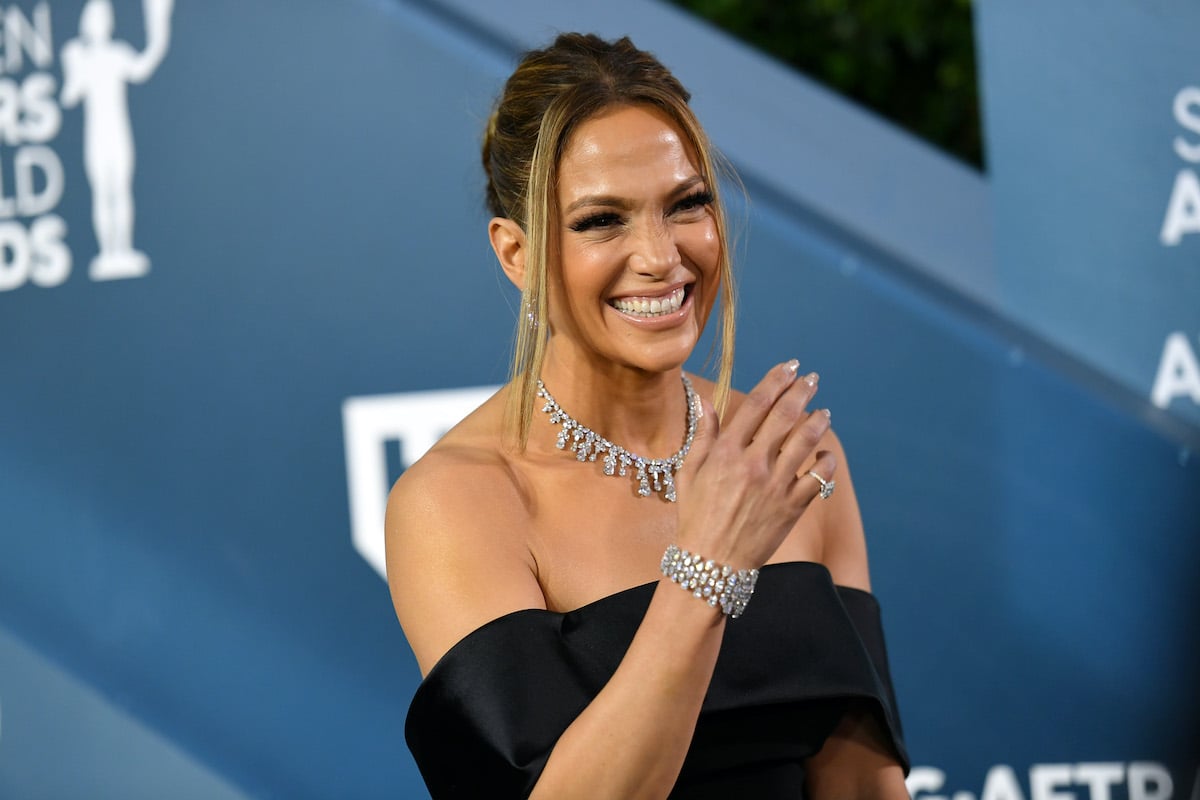 Although Lopez has found immense success throughout her career, the money and the fame haven't taken away from the fact that she is still just Jen to her sisters. The singer's sisters still regard her as the typical 'goofy' middle sister.
Lopez has a good relationship with her two sisters
Lopez might be worth millions of dollars and is arguably one of the most successful female entertainers. However, she still maintains a close relationship with her siblings, Leslie Scholl and Lynda Lopez.
Lopez is fortunate enough to have supportive sisters who even join her on tour, as seen on her 2019 It's My Party Tour, where Lynda joined her. Although Lopez admits she has always maintained a closer relationship with her siblings, she confessed that she is closer to Lynda than Leslie.
In a 2014 interview with HuffPost Live hosted by Arianna Huffington (available on YouTube), Lopez gushed about Lynda, saying, "We've always been close. I don't know. We've just always kind of been best friends in that way. "
Lopez showed her support to her older sister in 2017 when Leslie's child was questioning their gender. The Monster-In-Law actor shared with her millions of followers on Instagram a message about Leslie's youngest child Brendon Scholl. In the post, Lopez referred to Brendon using the pronoun "they."
Lopez's sisters on her personality
Lopez's siblings consider the actor a typical "goofy" middle sister. In 2002, the Maid From Manhattan actor appeared on the Oprah Winfrey Show where the media mogul surprised her by interviewing her siblings and showing her the chat.
In the interview, both Leslie and Lynda admitted they never liked going on interviews to talk about their famous sister. In the interview (as quoted by Oprah Daily magazine), Leslie said that "As a kid, Jen was the ringleader. Anything that was concocted was usually her idea."
Leslie continued noting that even though Lopez is successful, she remains to be her sister, "She's still my little pain in the butt sister," she said. Lynda also reiterated the same sentiment, reminiscing of a time when she went to see her sister in her now-closed restaurant Madre. She recalled seeing Lopez's fans lining up waiting for the star to sign their pictures of her.
The youngest Lopez admitted that she found it funny, saying, "All these people are here to see my goofball sister- It's like, I can't believe these are people that are here to see Jen, my goofy sister who ran around in her underwear in our house when we were little."
What do Lopez's siblings do for a living?
The Lopez sisters have all achieved success in their own rights, with the eldest Lopez, Leslie, shying away from the spotlight, unlike her younger siblings. As Oprah Daily reports, Leslie is a music teacher at a charter school in the Bronx, while Lynda has followed in Lopez's footsteps more in the limelight.
Lynda is a journalist, actor, and producer responsible for hits like 2019's Hustlers and Apocalypse of Ice. Lynda has worked on Fox 5 Live and Good Day New York as an anchor and co-anchor. In 2001, the youngest Lopez won a Daytime Emmy Award for Outstanding Morning News Program.
In 2013 Lynda left WCBS Radio, where she had been employed to work for Lopez in Los Angeles. She, however, returned to WCBS Radio after a one-year hiatus.