Jennifer Lopez Used to Be in Love with This Hip-Hop Mogul
The world is waiting for the star-studded wedding of Jennifer Lopez and Alex Rodriguez. Their love is on full display across the web and they've dished on just how excited they are to tie the knot. Lopez is happy to be marrying the love of her life but fans will never forget when she was involved with one of the biggest hip-hop moguls in entertainment.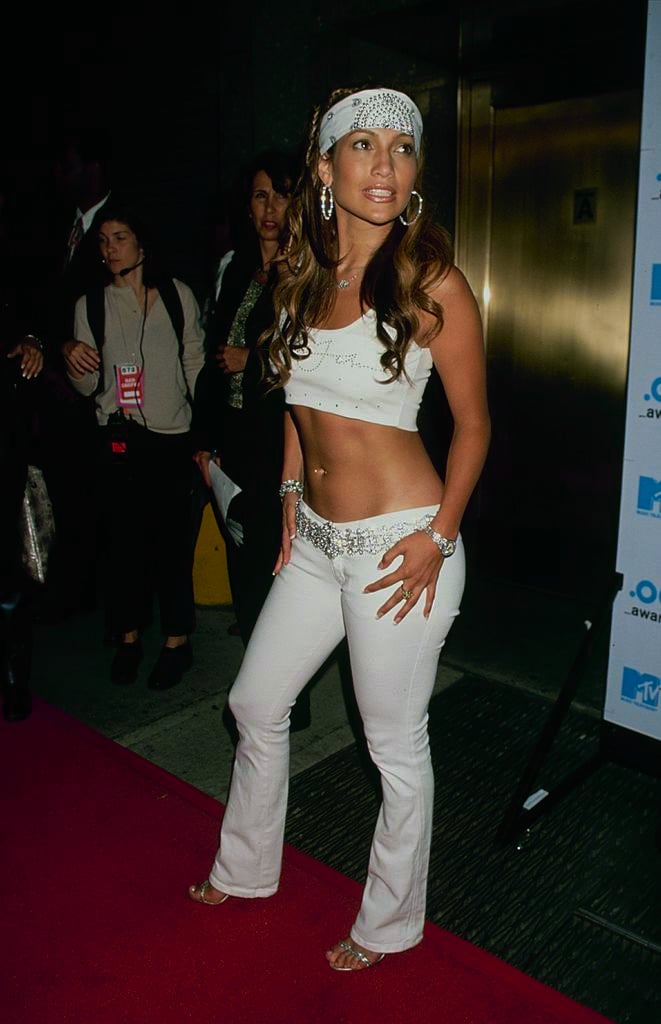 Lopez dated rapper and hip-hop trendsetter, Diddy, for a number of years in the late 90s and early 2000s. They were known for dressing alike at events and walking hand and hand on award show red carpets. Some credited Diddy for Lopez's nickname, J.LO, which she later denied and revealed it was her fans who gave her the name.
Diddy and Lopez remain one of Hollywood's favorite pairings.
Jennifer Lopez and Diddy's relationship
Jennifer Lopez and Diddy were an unlikely pair. Lopez was a rising pop star who had just transitioned into a music career from film, and Diddy was already an established rapper, record label executive and overall mogul. Their shared love of music was probably what connected them initially. When the two joined forces, they became a cultural phenomenon.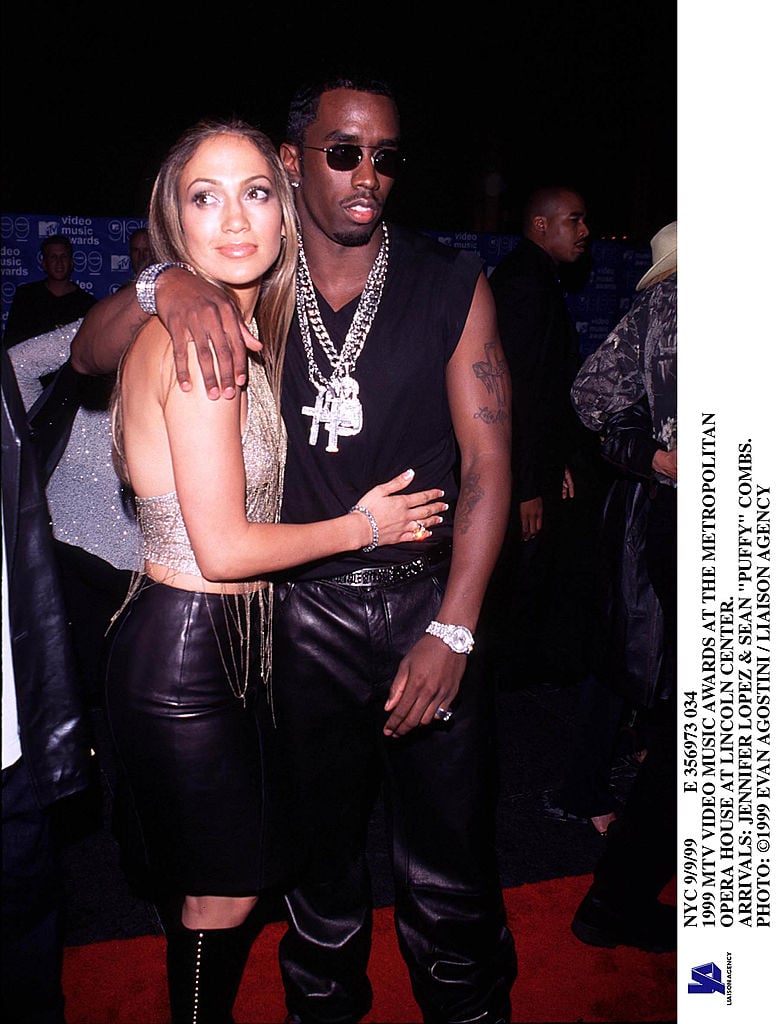 They began dating around the time Lopez released her debut album in the summer of 1999. Lopez had recently settled her divorce from her first husband, chef Ojani Noa. It was later revealed Diddy was in another relationship with the mother of his youngest son at the time, model Kim Porter. Porter ended the relationship with Diddy when she discovered he'd been seeing Lopez and the two battled it out in court over child support for their son, Christian. Diddy denied that he was with Porter when he began dating Lopez.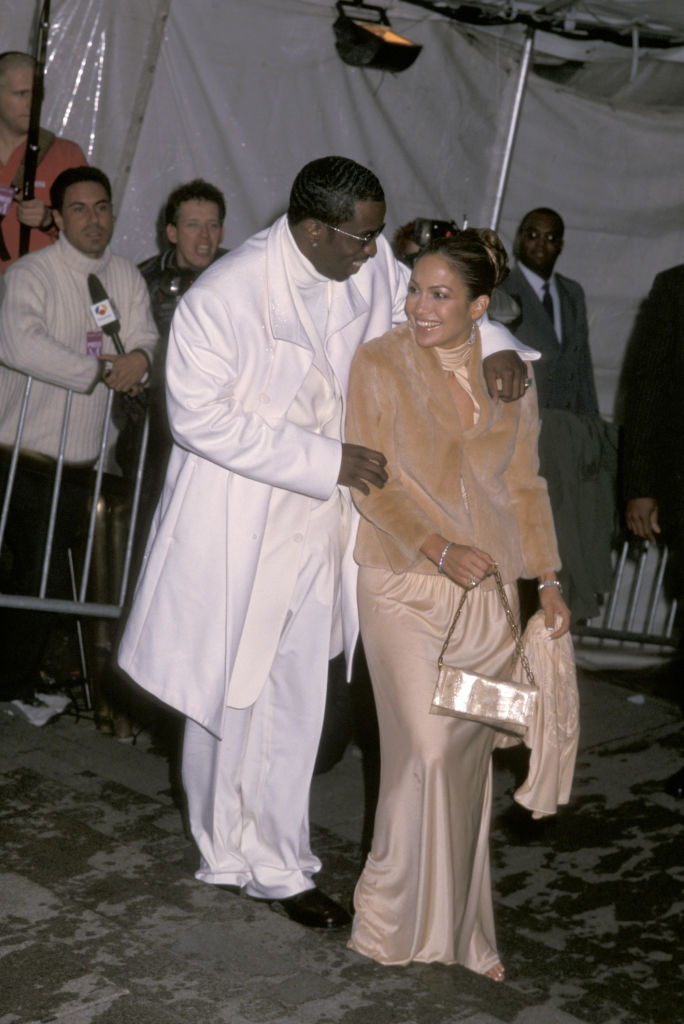 Lopez and Diddy were the hottest couples of their time. They were seen as a power couple, stepping out on red carpets weekly, hosting parties together and had the world hoping for a wedding in the future. Their color-coordinated outfits deemed them the most fashionable couple throughout their relationship. Lopez and Diddy peaked most because of their combined fashion sense. They wore matching white ensembles to the 2000 VMAs and were showstoppers at the 2001 Grammys thanks to Lopez's plunging Versace gown. Diddy was also thought of as the person who took Lopez's career to the next level by helping her get in tune with hip hop music. Insiders believed he set up Lopez's collaborations with various rappers and helped her tap into her street side.
Jennifer Lopez and Diddy breakup
Lopez and Diddy were said to have a whirlwind romance. Insiders claimed they loved hard but fought harder and were very involved in each other's careers. With their careers at heightened levels, their private and professional lives overlapped often but they insisted they were supportive of one another.
Sources also believe that Diddy continued on in a bachelor lifestyle with his partying ways and eyes for other women. Things came to a head when Diddy and Lopez found themselves in legal trouble following a fight that escalated beyond control in an NYC nightclub in December 1999. The media circus that followed was the beginning of the end for the couple.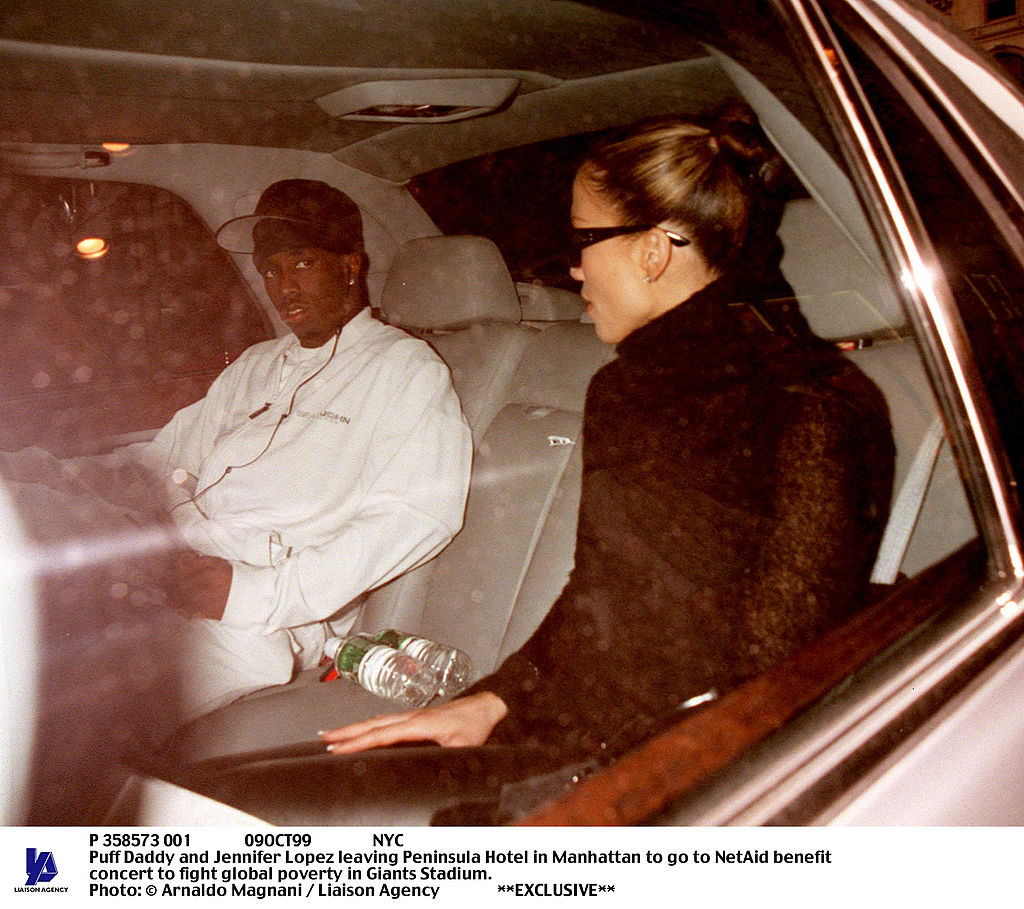 Rumors spread like wildfire that Diddy and Lopez's relationship was on the rocks because of the stress of Diddy's ongoing case and the fear that Lopez felt his issues would negatively impact her career. The two continued to show up together publicly but ultimately split in 2001.
Many criticized Lopez for ending the relationship and felt she bailed on Diddy during one of his darkest moments. Lopez would explain to Vibe Magazine in a 2003 interview that her decision to end things with Diddy was based on infidelity on his part. "It was the first time I was with someone who wasn't faithful," she said. "I never caught him [cheating] but I just knew. He'd say he was going to a club for a couple of hours and then never come back that night."
Are Jennifer Lopez and Diddy friends today?
Lopez and Diddy moved on from their relationship and dated other people. She married husband number two, dancer Chris Judd. They divorced two years later before she would move on to Ben Affleck and later married singer, Marc Anthony, and starting a family. She's now engaged to MLB star, Alex Rodriguez.
Diddy reconciled with his ex, Kim Porter, and the two welcomed twin daughters, Jessie and D'Lila. They split when Porter found out Diddy fathered a child outside of their relationship. He dated singer, Cassie, for 10 years before their break up.
Fans never gave up hope that Lopez and Diddy would one day get back together but that proved not to be the case. That did not stop their love for one another. Diddy declared Lopez as one of the "greatest loves of his life" when speaking on his past relationship with the singer with People Magazine in 2017 and said that he approves of her relationship with Rodriguez. Lopez and Diddy remain friendly and have been spotted hugging one another at recent events. Diddy also congratulated her on her engagement on Instagram.