Jennifer Lopez Uses a Moisturizer From the Grocery Store — Yes, Really
Jennifer Lopez doesn't always spend a fortune on beauty products. One of her mainstay items in her makeup routine -- moisturizer -- comes from Whole Foods.
Jennifer Lopez is known for her signature J. Lo "glow" and it turns out she achieves the look, at least in part, with the help of a moisturizer … from the grocery store. That's right, the grocery store. 
While it's been said the 50-year-old World of Dance judge and star of Hustlers once used Crème de la Mer, the moisturizer from the luxury French beauty brand, La Mer, that costs $180 for one ounce — yes, we're serious — Lopez, in fact, reaches for a less expensive product to keep her skin hydrated. And she's been doing so for a while now.

J. Lo uses Dr. Hauschka's moisturizer
According to The Oprah Magazine, during a 2014 appearance on Watch What Happens Live with Andy Cohen, a viewer tweeted a question to Lopez asking her if she indeed used La Mer's moisturizer.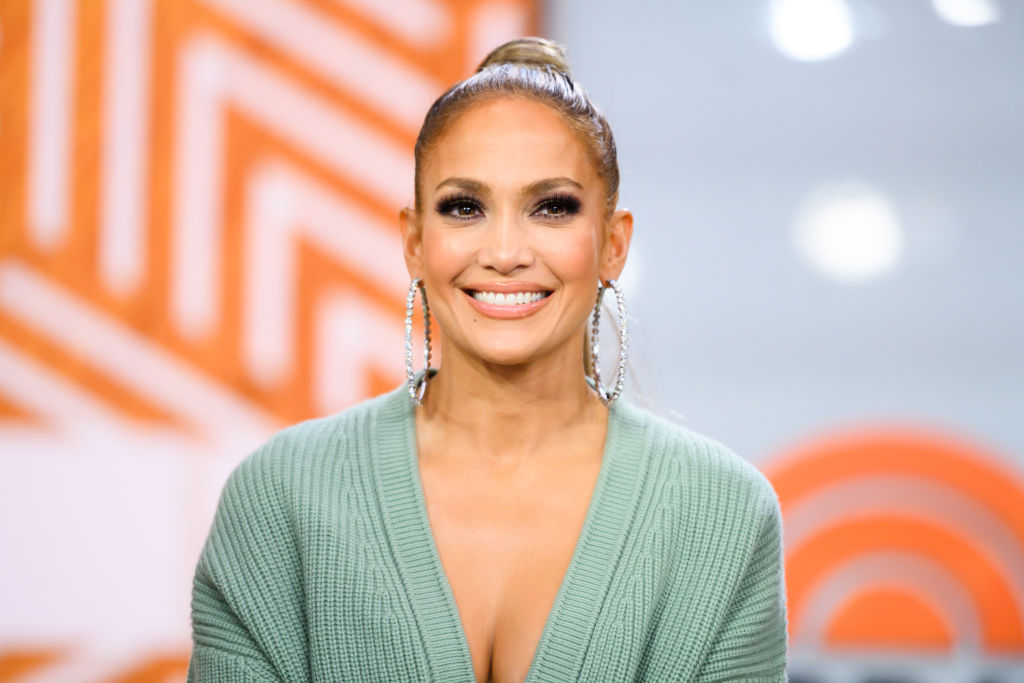 The mother of two revealed that she uses Dr. Hauschka's Rose Day Cream, a product that currently runs $33 for a one-ounce tube on Amazon, which is much more affordable than La Mer.
The kicker? It can be found in grocery stores. According to the brand's website, their Rose Day Cream may be purchased in Plum Market, the all-natural and organic grocery chain. 
So, hypothetically, J. Lo could replenish her stash of moisturizer while picking up some chocolate chip cookies, the one unhealthy snack she can't resist. That is if she does her own grocery shopping, which we're guessing she doesn't with her busy schedule. 
According to SC, Lopez isn't the only celebrity who uses the product. Jessica Alba, the actress who founded The Honest Company, is a fan too. 

J. Lo might use La Mer sometimes
Although Lopez said in 2014 she doesn't use La Mer, her longtime makeup artist, Scott Barnes, told PopSugar otherwise during an interview with the outlet published on May 6, 2018. When asked to name the one product Lopez swears by he named the French brand's moisturizer. 
"Probably La Mer Cream. That's the one thing that's on the makeup station, no matter what," Barnes said. So, maybe Lopez uses the pricey cream when she's working and on her days off she uses the grocery store find. Either way, Barnes explained that J. Lo's makeup looks are all about hydration. 
"Hydration really is key. We use a lot of hydration for everything," he added. 
Lopez is launching her own skincare line
In Dec. 2018, during a promotional event in New York City for her movie, Second Act, J. Lo announced that she'd been working on her own line of skincare products," according to Refinery29.   
"I will be coming out with a skin-care line," she revealed which elicited cheers from the crowd. "I've been working on it for a long time because I don't want to put [just] anything out," she added. 
J. Lo would certainly be a wonderful spokesperson for her own brand because she appears to defy the aging process. 

We're still cheering a year later as we anxiously await the arrival of Lopez's skincare brand — no release date has been set — so we too can achieve a J. Lo-level glow possibly with the help of the star's very own moisturizer.