Jennifer Lopez Wasn't What Leah Remini Expected When They First Met
Former sitcom star Leah Remini and A-lister Jennifer Lopez initially met in 2004 and instantly hit it off. The two were introduced by Lopez's ex-husband Marc Anthony and immediately bonded, although the King of Queens alum didn't expect she'd be making a new bestie.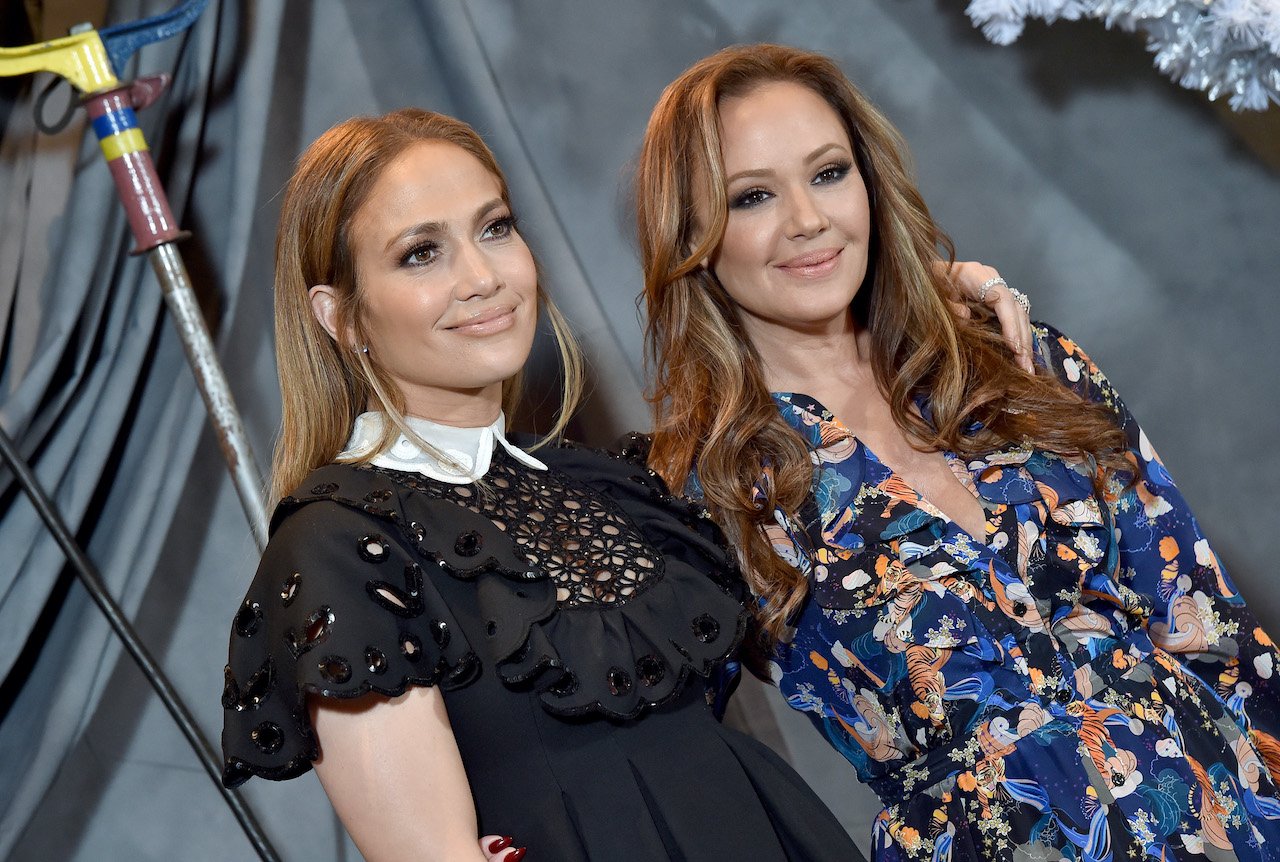 Leah Remini and Jennifer Lopez met at a film premiere
Remini and her husband, Angelo Pagan, were attending a film premiere in which Anthony had a part. The singer was friends with the couple and wanted to introduce them to Lopez, whom he was dating at the time. The King of Queens star was well aware of Lopez's superstardom and kept her fingers crossed that the former Fly Girl wasn't as glamorous as she appeared on the screen.
"So, we went to the premiere hoping she was gonna be ugly in real life," Remini told Entertainment Tonight in 2018. "And then, when I was approaching her, I was like, 'I hope it's the lighting. Maybe she just looks good in here,' and as I got closer I was like, 'Oh damn, there's a lot of light right here and she looks really pretty."
The Dancing With the Stars alum even joked to Lopez that her attractiveness was over the top, and was holding out hope that her intelligence didn't match her stellar appearance. Once again, Remini was proved wrong and discovered Lopez also had a great sense of humor.
"I even said that!" Remini admitted. "I said, 'Goddamnit, why the f**k why are you so f**king pretty?' And she laughed. Then I was like, 'Ugh, I hope she's dumb, ya know? I was like, 'She could be dumb!' I wanted to find something and I didn't."
RELATED: 'DWTS': Why Leah Remini Thinks All Contestants Should Have This in Common
Jennifer Lopez 'wasn't caught up on herself'
Remini quickly found Lopez to be down to earth rather than diva-like, which instantly made her BFF material.
"Her sense of humor, the fact that I could bust her balls and she wasn't caught up on herself, said something to me," Remini remarked.
Lopez was drawn to Remini's no-nonsense authenticity and similar wit, and the two immediately bonded.
"It was one of those instant chemistry things, where you just feel like, 'I love this person – I love being around this person. This person makes me laugh,'" Lopez said. "She's cool and we also have very similar upbringings. That's why we work well together."
J.Lo and Leah Remini's bond was apparent in 'Second Act'
The two besties took their "chemistry" to the big screen in the 2018 film Second Act. Remini revealed that many aspects of their friendship are caught on camera.
"A lot of it was improvised," Remini told Entertainment Weekly. "Her reaction is always funny because that's her reaction to me; she rolls her eyes a lot if I grab her boob or annoy her, and that makes me laugh. Annoying her makes me laugh, so I'd do different things in different takes, so you're seeing her real reactions."
RELATED: Why Leah Remini Says Being Asked About Jennifer Lopez Is 'Utterly Annoying'
The Kevin Can Wait alum explained how their everyday mannerisms and interactions naturally became a part of the film.
"When you have a real relationship with somebody, you can't write this stuff," Remini shared. "I'm comfortable with her; I'm used to cuddling up to her, to grabbing her arm when we walk, and she's used to grabbing my arm when we walk. There are little things [in here] where you go, 'This is our relationship.' … I think our friendship is strong, but we haven't worked together before, so I think this is just an added morsel to our relationship."