Jennifer Lopez: What Marc Anthony Said That 'Broke Her Down Completely'
Former American Idol judge Jennifer Lopez was married to Marc Anthony from 2004 to 2014. Here's what she revealed her ex-husband said that "broke her down." Jennifer Lopez says her personal life and work life were completely different In her book True Love, Lopez says her personal life wasn't going as well as her professional …
Former American Idol judge Jennifer Lopez was married to Marc Anthony from 2004 to 2014. Here's what she revealed her ex-husband said that "broke her down."
Jennifer Lopez says her personal life and work life were completely different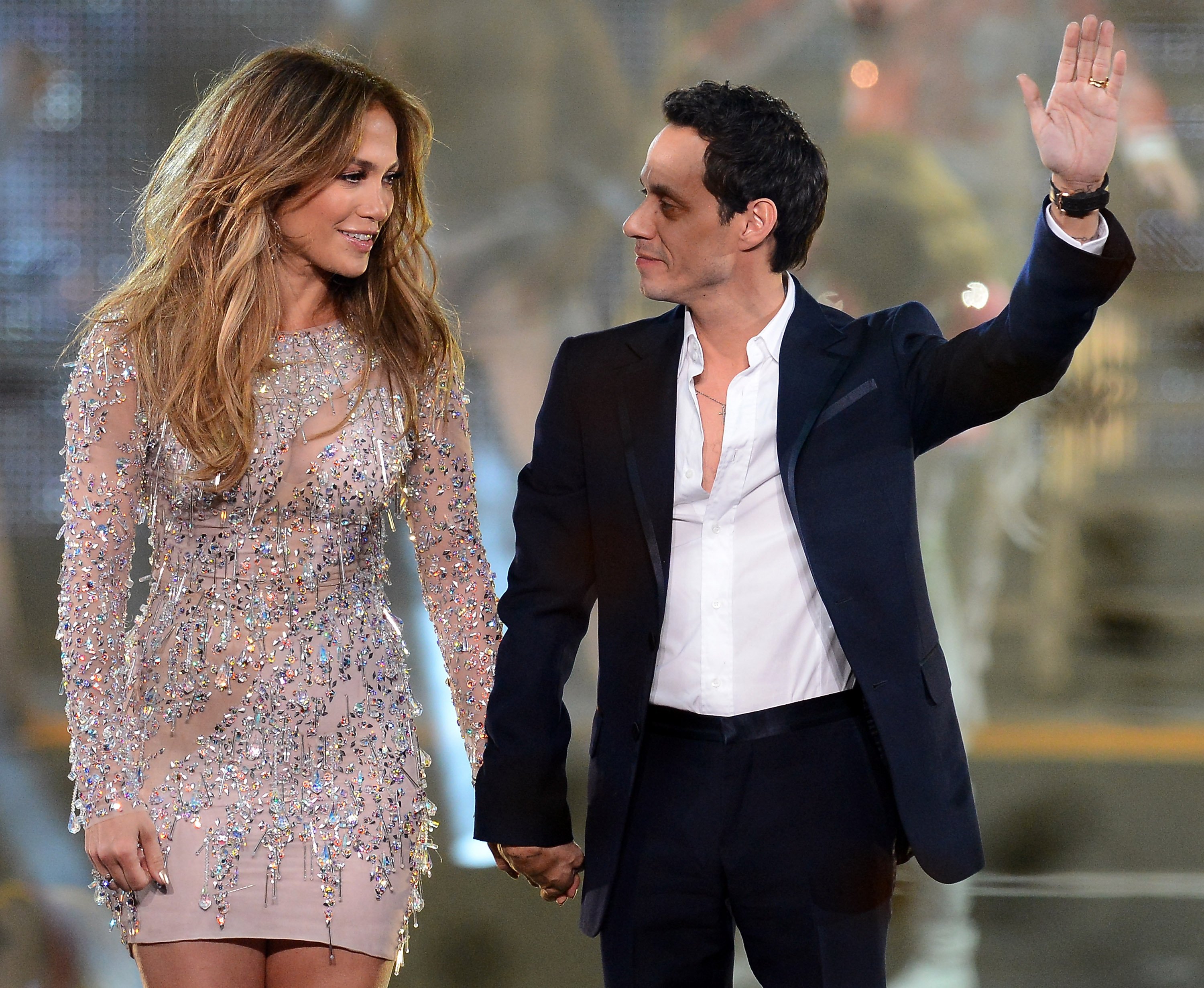 In her book True Love, Lopez says her personal life wasn't going as well as her professional life. She says at the time, her record and video were in the top spot, she was being celebrated by People magazine, and she was a judge on the No. 1 show, American Idol.
"Things couldn't have been going better for me professionally," wrote Lopez. "People magazine named me it's most beautiful woman in the world, my record was number one, my video was number one, and I was on the number-one television show in America. I felt like I was on top of the world."
What Marc Anthony said that 'broke' Jennifer Lopez down
Lopez's marriage was a different story. She says Anthony said something that shattered her. According to Lopez, Anthony was venting about things in their marriage that were bothering him. At one point, he told her he wasn't happy. Lopez says this hurt her because she had been trying so hard to keep him happy. She was also trying her best to be a good mother to their twins, Max and Emme.
In the midst of all this excitement and outpouring of appreciation and love, the bubble was burst with three simple words: 'I'm not happy.' Marc was in the middle of venting to me about things between us that had been bothering him, and I was sitting there trying to figure out where he was going with it.

Then he said it again: 'I'm not happy.' I'm here because we have a family, because we're trying to keep it together. But I'm not happy.'

Jennifer Lopez, True Love
Jennifer Lopez says she never thought about her happiness
Lopez says she started crying uncontrollably because she felt she had failed at trying to make everyone happy. The singer says her discussion with Anthony was a wakeup call. She began to realize she never thought about her own happiness.
"It was like a light bulb finally turned on in my head: What sense did it make to keep suppressing my own feelings of what was missing in the relationship?" wrote Lopez. "How long did I need to keep trying to make someone happy who was telling me flat-out that he wasn't? My own happiness and sense of self-worth still depended on how happy he was. So, when Marc stated so clearly that he wasn't happy, it broke me down completely."
Jennifer Lopez says she had a distorted view of what a relationship should be
Lopez says she thought it was her job to do all the work in the relationship and make sure the other person was taken care of. However, she soon realized this was unfair and not how a healthy relationship operates.
"For so many years I had managed to convince myself that if I worked at relationships hard enough, I could always fix everything, make things better," wrote Lopez. "But now I was finally strong enough to identify not only that I couldn't, but that that wasn't the point. The point was that my happiness mattered too. I had reached a place where I looked at my personal life and said, 'You know what? This is not OK.'"
Follow Sheiresa Ngo on Twitter.