Jennifer Lopez's 'Angel Eyes' Co-Star Wouldn't Let Her Undress in Front of Him Because of His Marriage
Jennifer Lopez has often been outspoken about doing uncomfortable love scenes in films. However, in 'Angel Eyes' the table was turned, and her co-star refused to let Lopez undress for a love scene out of loyalty to his wife.
Jennifer Lopez is no stranger to showing off her body for the screen. Throughout her career, Lopez has indulged in love scenes with a variety of A-Listers, with some movies requiring the actors involved to undress to add authenticity to the take. But there was a time when one of Lopez's own co-stars insisted that the actor keep as many clothes on as possible for their love scene. And it was all out of respect for his wife.
Jim Caviezel almost turned down his role in 'Angel Eyes' with Jennifer Lopez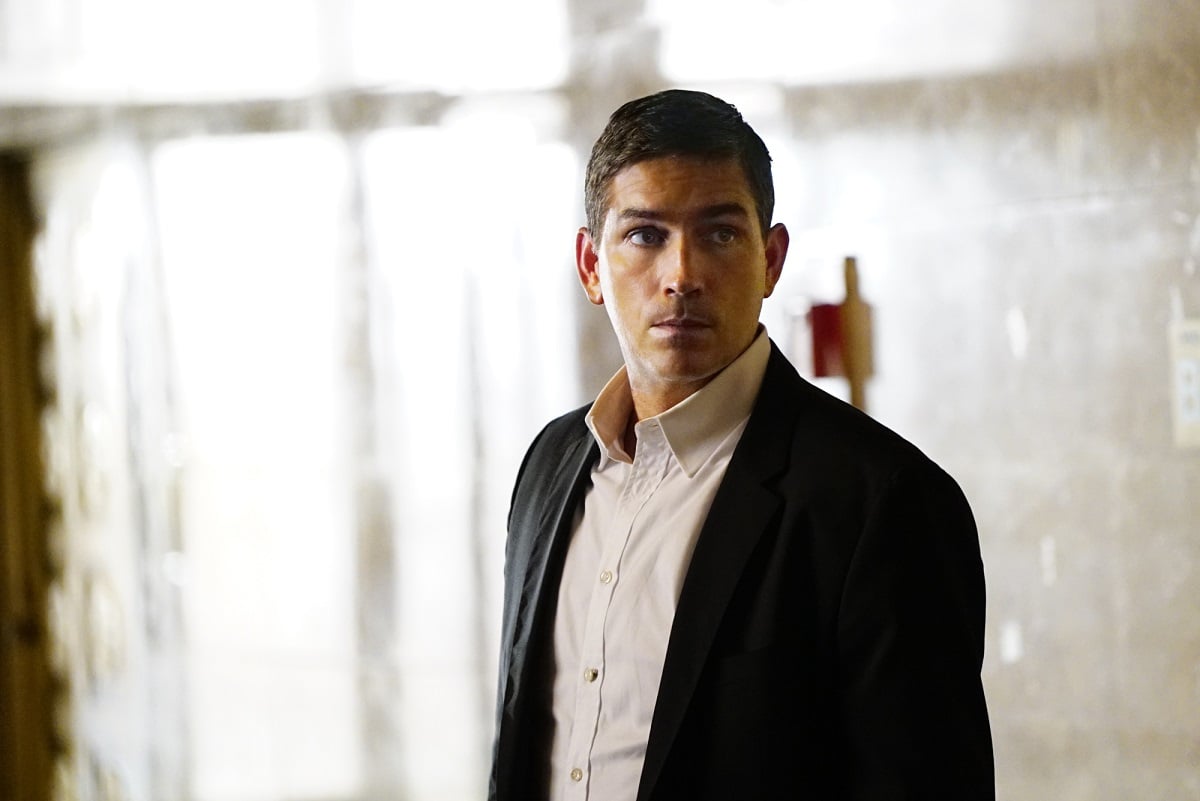 Jennifer Lopez played a huge part in casting Jim Caviezel for the 2001 thriller Angel Eyes. Ultimately, it was the actor's performance in the movie Thin Red Line that got him the part, where Lopez noticed that he showcased a quiet intensity. But Caviezel originally turned down the role not once, but twice. The film's director would ask Caviezel to do the role a second time.
"After a while Luis Mandoki approached me about it again, and I turned it down again, but then Dennis Quaid called me and said, 'You may want to rethink that, Luis is a really smart director,' and I did," Caviezel said in an interview with IGN.
As for why he originally turned down the role, Caviezel simply didn't think he had what it took to do the role justice.
"I asked this friend of mine who had lost his wife if he could give me any insight on it, and he told me through his own tears how he lived with a lot of guilt and how much he regrets moments in his life," Caviezel said. "I thought to myself, 'That's where I gotta get to,' and I didn't know if I could do it."

But even after choosing to do the role, Angel Eyes still presented more challenges for Caviezel. Mainly when it came down to shooting love scenes with the Hustlers actor.
Jim Caviezel wouldn't let Jennifer Lopez strip in front of him because of his marriage
Caviezel filmed his first ever love scene with Jennifer Lopez on Angel Eyes. According to the actor, Lopez could immediately tell he wasn't experienced with making out on camera.
"I was really nervous," he said in the same interview with IGN. "Jennifer picked up on that, she looked at me and goes, 'This is your first love scene, isn't it?' I said, 'Why, am I that bad?' She said, "No, but it seems I get every guy's first love scene.'"
However, when Caviezel did the love scene, he had specific requirements that Lopez had to follow. And it involved keeping as much of their clothes on as possible while filming.
"Look, put a top on her," Caviezel said to the director according to Empire. "I'm gonna keep my shorts on, she's gonna keep hers on. Get the camera and shoot around it."
Caviezel didn't feel comfortable with either of them undressing because of his marriage.
"That's out of devotion, love and respect to my wife," he said. "In my faith, I'm taught that abstinence is important."
Jim Caviezel believes it would've been easier to be an actor in the 1940s and 1950s
Caviezel hasn't just singled out Jennifer Lopez with his views. The Passion of the Christ star tried to uphold those values in all the movies he's in. In the film, The Count of Monte Cristo, polish actor Dagmara Dominczyk plays Caviezel's love interest. And she also had a bit of an interesting time trying to conform to the actor's beliefs.
"Jim took me aside and said, 'You know I'm married and very faithful,'" Dominicyzk recalled according to mrt.com. "And I said, 'Jim, it's a Disney movie. I'm not going to grab your crotch!'"
For these reasons and many others, Caviezel feels he would've had a better time being an actor in much older times.
"It would have been a lot easier being an actor in the 1930s, '40s or '50s," Caviezel said. "When I saw 'It's a Wonderful Life,' I never saw Jimmy Stewart sleeping with Donna Reed. There's just no need for it. I don't believe in it. You're never going to see my butt in a film unless I'm in the Holocaust, walking around."