Jennifer Lopez's Old Boyfriend Tried to Convince Her to Get Botox at a Young Age
Jennifer Lopez has often been an advocate for natural beauty. Her routine for looking youthful has worked so well that some have wondered if the star has had any work done, but Lopez has asserted she's avoided plastic surgery. However, there were people close to Lopez who insisted that she get some kind of surgery. But it wasn't advice that the singer took kindly.
Jennifer Lopez does five things to stay young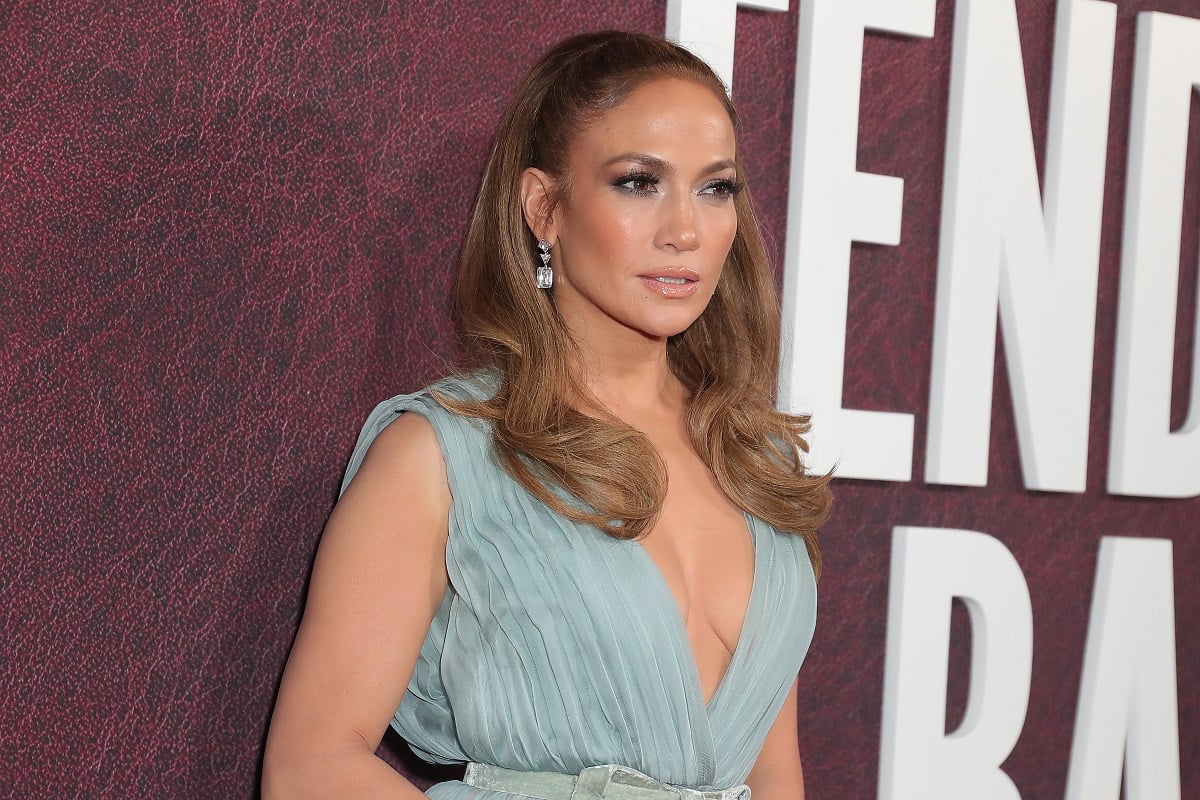 Lopez has successfully maintained a vibrant appearance over the years by following a specific regimen. According to Elle, the Hustlers actor's youthful look is due to five things. Sleep, sunscreen, serums, supplements, and vivir sano, which means living a healthy lifestyle. Some of her skincare routines come from how she was raised by her mother and aunt at a young age.
"Some of us had drier hair than others, and they'd take out a bottle of olive oil and they'd put it in your hair," Lopez said. "Then it would drip down onto your face, and the next day, your complexion looked like you were 10 years old."
Because of her timeless features, Lopez was often asked about her process for staying young. The frequent inquiry inspired the actor to start her own beauty line.
"Wherever I go, the number one question people ask is, 'What do you do for your skin?' " Lopez shared. "Even my closest friends are like, 'Come on, b*** what are you doing with your skin?'"
Because of this, however, there are some who believe that Lopez has gone under the knife. But this is a scenario that the actor has denied more than once.
"For the 500 millionth time … I have never done Botox or any injectables or surgery!! Just sayin'," Lopez said according to USA Today.
Although Lopez is all natural now, however, there was a time she was pressured into getting plastic surgery. And it was pressure placed on her by her own boyfriend.
Jennifer Lopez's boyfriend tried to convince her to get botox
Jennifer Lopez recalled a time where an old boyfriend tried to convince her to go under the knife.
Although she was only in her twenties at the time, a doctor she'd gone to see recommended surgery for the singer.
"And then I went to this other doctor with the boyfriend, and again, I was 20-something years old, and I haven't ever had Botox to this day," Lopez told Elle. "And she said, 'Did you know you have a little line right here? We should start Botox." I mean, I had to be 23 years old, right?"
Lopez politely declined the offer. But it was here where her boyfriend tried to persuade the Anaconda actor to change her mind.
"And I was like, 'I'm going to pass.' I didn't like needles anyway, but the boyfriend's like, 'Yeah, you should start it. I do that. I was like, 'No, thank you,'" Lopez confided. "And I just wonder what would've happened to me if I would've started Botox at 23, what I would look like right now. My face would be a totally different face today. "
Why Jennifer Lopez doesn't want to be told she looks good for 50
Lopez has often been complimented on how youthful she looks, but the singer would rather not be told she looks good for 50. The reasoning behind this is that Lopez believes you can look good at any age.
"You never want to hear you look great for 50," Lopez said. "They want to just hear you look great, no matter what age you are. And for me and for the company, that is a big part of it. We don't want people going, you look great for 60, 50, 40, 35. You want people to just go, 'Wow, you look amazing.'"
RELATED: Jennifer Lopez Cried Tears of Joy for the First Time When Ben Affleck Proposed to Her