Jennifer Love Hewitt Shares the Heartbreaking Way Her Daughter Made Her Stop Body Shaming Herself
Jennifer Love Hewitt has been a glamorous movie and television star for decades since the early '90s. She's also human like anyone else and has days where she doesn't feel beautiful. However, now that the 9-1-1 star is the mother of two children, she realizes that she has to be even more careful what she says about her own appearance.
RELATED: What is Jennifer Love Hewitt's Net Worth?
Hewitt was a guest on Michael Rosenbaum's Inside of You podcast on June 2. She shared a story about how her six and a half year old daughter, Autumn, put things in perspective for her. 
Jennifer Love Hewitt deals with body image issues
Hollywood is very unforgiving of women. Hewitt surely endured criticism when she was a teen idol in Party of Five and I Know What You Did Last Summer. She found herself being self-critical just this year during the pandemic.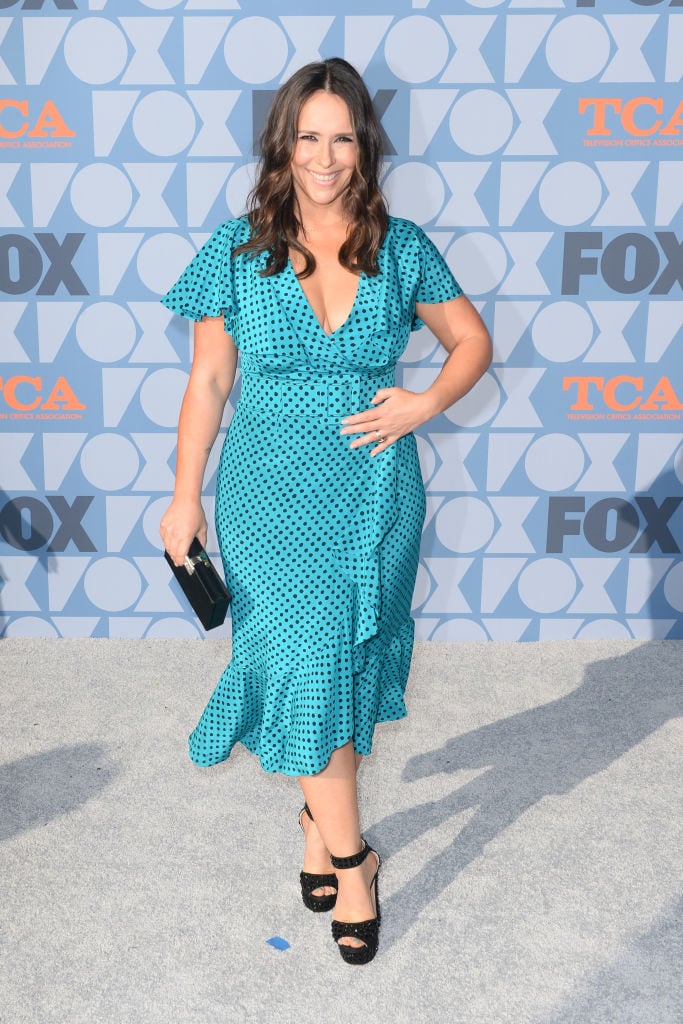 RELATED: 'Charmed': Jennifer Love Hewitt and Tiffani Thiessen Were Both Offered Roles to Replace Shannen Doherty as Prue Halliwell
"I've been trying to be good to myself during this time," Hewitt told Rosenbaum. "I feel like I need to be quarantined from my fridge because I've been eating my feelings for sure on certain days but I've been trying not to be hard on myself about that either. I've just been trying to be like okay, that's it. [It was a] little span of three days. Now zip it up and get it together. I'm still working on it. I'm definitely still working on it and I think that I'm getting there."
Jennifer Love Hewitt's daughter caught her being unkind to herself
Having the kids around the house constantly caught Hewitt in what might normally be a private moment. 
"I had an interesting moment with my daughter about two and a half months ago," Hewitt said. "I was not feeling good that day just about myself looks-wise [and] I said something out loud to myself in the mirror not really realizing that she's standing that close to me."
RELATED: Have the Emergency Scenarios in '9-1-1' Actually Happened in Real Life?
Hewitt did not remember exactly what she said about herself. It was enough to remember that she was being self-critical.
"I don't remember," Hewitt said. "Honestly I don't remember. It was something about not feeling great."
How her daughter reminded her to love herself
First, Autumn simply reminded Hewitt not to criticize herself. That was relevant enough.
"She said, 'Mommy, please don't talk about yourself that way,'" Hewitt said. "I was like, 'Oh, okay. I'm so sorry. You're right, you shouldn't have done that.'"
Later that day, Autumn said something that floored Hewitt.
"A few hours later she went back to it, and she said, 'Mommy, if you feel that way about yourself and I look like you, then do you feel that way about me too?'" Hewitt said. "Oh, it killed me. I started crying instantly. I had to apologize to her."
Jennifer Love Hewitt learned that loving herself was vital to raising children
Loving oneself is important anyway, and Hewitt admits she still struggles with it. However, she realized that it has even greater consequences as a mother. 
RELATED: 'Law & Order: SVU': Was Jennifer Love Hewitt Going to Replace Mariska Hargitay?
It's important for you to like yourself, but then when you're a parent and you're trying to make these people be their best selves and try to hold them up and shore them up as much as possible to give them as much confidence in who they are, because the world is going to knock that down later in different moments, boys and girls are going to break up with each other, in school, it's going to happen. They're going to have a knock to their confidence. I feel like in this stage of life it's our job to make them feel so good but part of that is them knowing that you like yourself. My daughter was very aware of the fact that I do not like myself yet in that moment and it killed me. It was really hard.

Jennifer Love Hewitt, Inside of You podcast, 6/3/2020