'Jenny From the Block': Is Ben Affleck Jennifer Lopez's Only Boyfriend to Appear in 1 of Her Music Videos?
Jennifer Lopez's popular music video for her song "Jenny From the Block" debuted more than 18 years ago. The artist's boyfriend at the time, Ben Affleck, co-starred with her in it. However, he's not the only one of Lopez's significant others to appear in a music video alongside her.
Ben Affleck starred in the 'Jenny From the Block' music video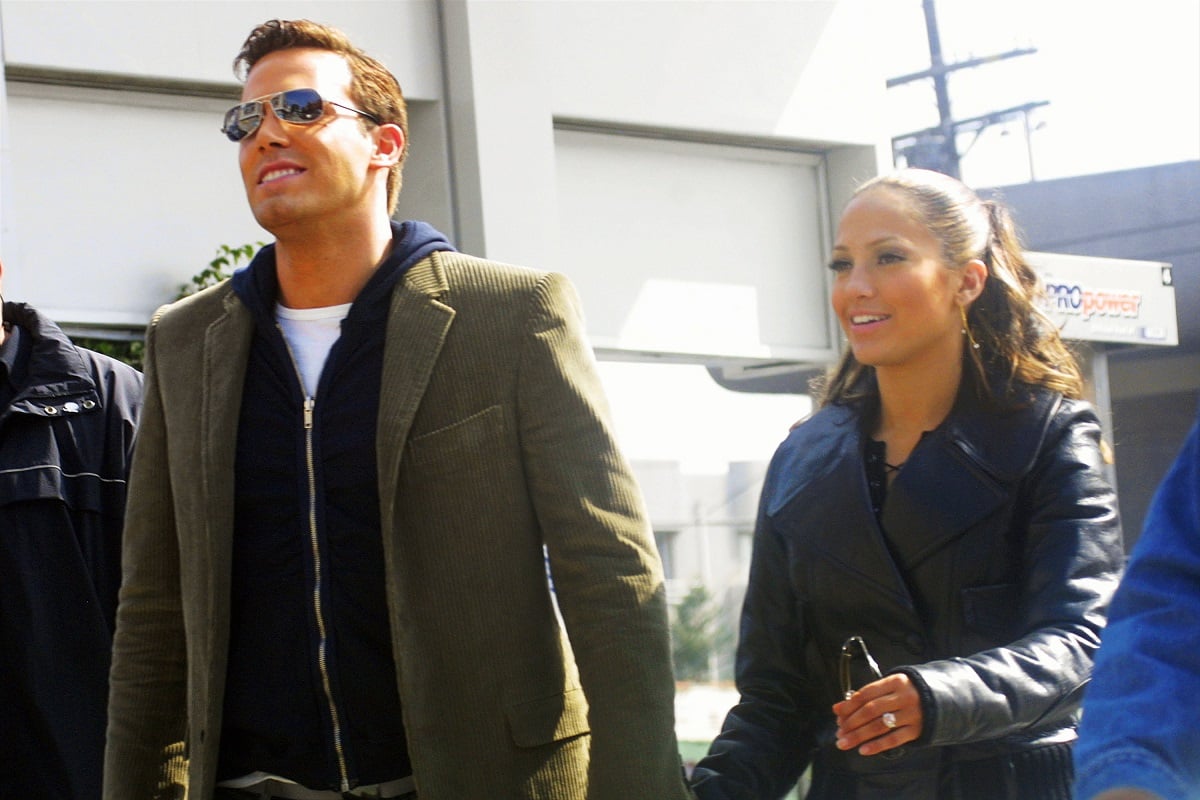 Back when they dated initially, Affleck appeared in Lopez's music video for her 2002 hit single "Jenny From the Block." The video captures how their very public relationship put them in the spotlight, as Lopez sings about being the same person she used to be, even though she's become famous.
Affleck's films that debuted in the years that followed, including Daredevil, Gigli, and Jersey Girl, all received poor reviews. Later, the actor cited the video as a downturn in his career. "If I have a big regret, it was doing the music video. But that happened years ago. I've moved on," he told the Irish Examiner in 2008.
While he didn't love the video at the time, Affleck clearly didn't mind one moment of making it. In 2021, after the pair got back together, he and Lopez recreated the iconic shot from it in which he rests his hand on her backside while she relaxes in a bikini.
Lopez dated 2 of her former dancers
Before Lopez and Affleck got together, she was married to Cris Judd. An actor and choreographer, Judd and Lopez met when he was a dancer. He appeared in her music videos for "Love Don't Cost a Thing," "Play," "I'm Real," and "I'm Gonna Be Alright." They married in 2001, separating the following year.
Nearly a decade later, Lopez began dating another dancer, Casper Smart. Smart played the artist's love interest in her "Dance Again" music video, which debuted in 2012. "It was just a very natural thing for us to do that together," she told Extra (via the NY Daily News) at the time.
Smart and Lopez dated for several years, splitting in 2016. During their time together, he also choreographed her "Live It Up" music video and appeared in two episodes of Shades of Blue, the NBC crime drama starring and executive produced by Lopez.
Marc Anthony and Diddy also made videos with Lopez
In addition to dancers, Lopez also dates others in the music business. She had a short-lived relationship with Sean "Diddy" Combs in the late '90s and early '00s. The pair met through their mutual connections in music, and she appeared in his 1997 music video for "Been Around the World."
During her simultaneous breakout as a singer and actor, Lopez began working with Marc Anthony. They collaborated on the music video for his song "No Me Conoces" in 1998, which was followed by their duet "No Me Ames" in 1999. After a long-established friendship, Anthony and Lopez married in 2004. They divorced in 2014.