Jensen Ackles Reminded of His 'Days of Our Lives' Days by Jared Padalecki
Days of Our Lives has been the breeding ground for several superstars. Jensen Ackles, best known as Dean Winchester on Supernatural, is one such superstar. Before he became a teen heartthrob, soap fans remembered him as Eric Brady. Currently, Greg Vaughan is playing the role of "Father Eric." But when Ackles hopped on board to direct an episode of Walker — a reboot of the Walker, Texas Ranger classic television show — his longtime friend and former co-star Jared Padalecki pranked him with reminders of his soapy glory days.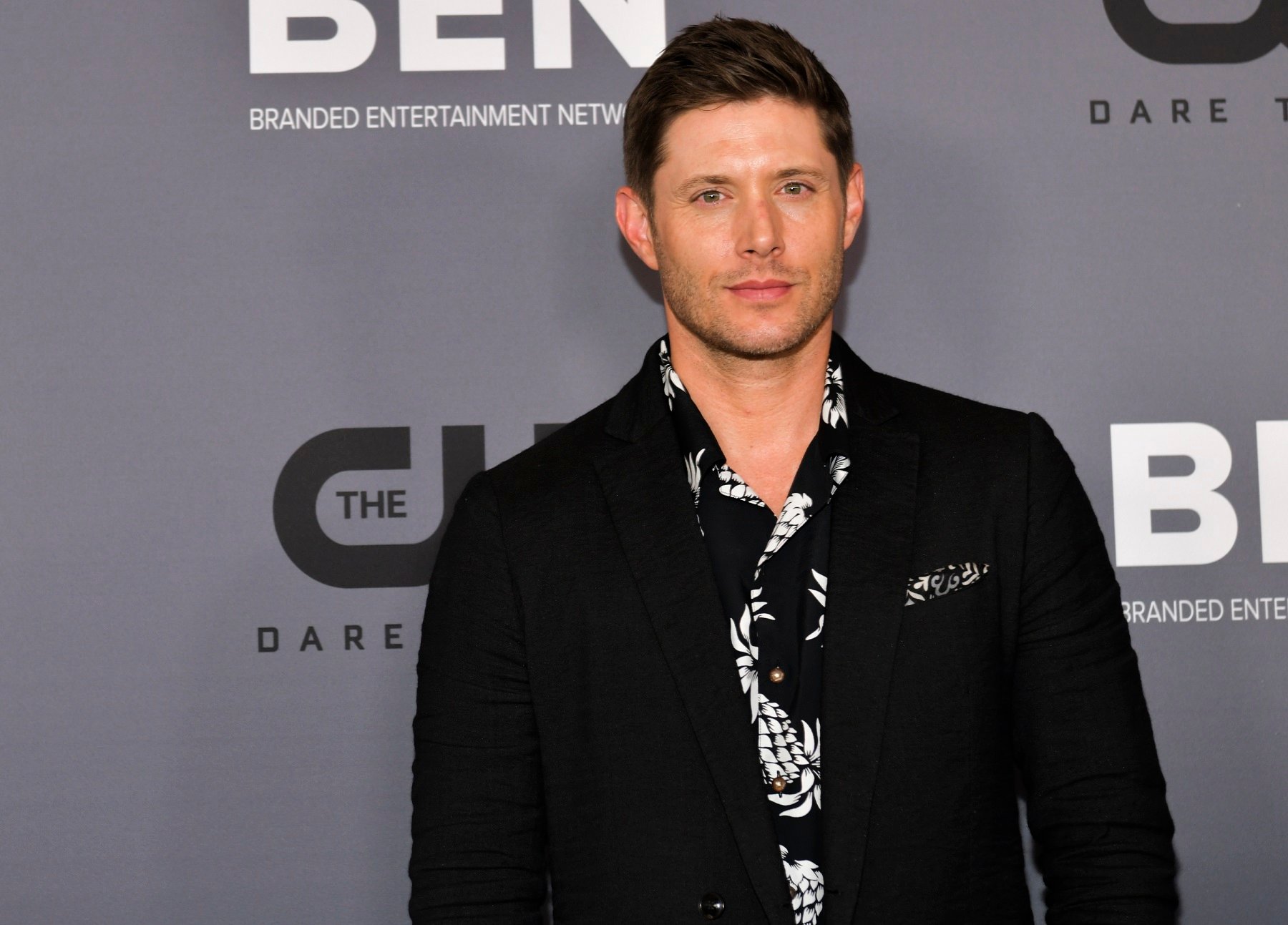 Jensen Ackles shared screenshots featuring 'Days of Our Lives' reminders
Bleeding Cool News recently shared screenshots from Jensen Ackles' Instagram stories. In these stories, old copies of Soap Opera Digest featuring Ackles — as Eric Brady — on the cover were prominently featured. And the caption also made reference to his Days of Our Lives character.
The magazine cover also featured many soap opera "fan faves," including Cady McClain and Michael E. Knight (who is currently on General Hospital), who were the cover stars thanks to their All My Children storyline featuring their characters Dixie and Tad, respectively. Additionally, the issue featured exclusive photos of Steve Burton's wedding.
But while Ackles certainly doesn't seem to have an issue with his soap opera past, he's not exactly pining for his Eric Brady glory days. As it turns out, Jared Padalecki has a hand in all this.
Ackles' longtime friend and former co-star Jared Padalecki was 'pranking' him
The former Days of Our Lives star recently reunited with his old friend — and former Supernatural co-star — when he was brought on to direct some episodes of Walker. Jared Padalecki stars as the titular Walker, and the longtime friends had a "mini-reunion" on the set.
As good friends are often wont to do, pranks were abounding. In addition to reminding his friend of his soapy glory days, Padalecki also left him reminders of his time as Dean Winchester.
Filming, too, proved to be a challenge. Neither Jensen Ackles nor Jared Padalecki could keep a straight face, much to the chagrin of their fellow cast members. Alas, it was all in good fun, and the longtime friends clearly seemed to enjoy their time together.
Ackles' depiction of Eric Brady earned him and 'Days' many Daytime Emmy nominations
Despite Jared Padalecki and his snark, Jensen Ackles' time on Days of Our Lives was nothing to laugh at. In 1997, he joined the soap as Eric Brady, after successfully completing roles on such shows as Sweet Valley High. In 1998, Ackles won a Soap Opera Digest Award for Best Male Newcomer. And in 1998, 1999, and 2000, he was nominated for a Daytime Emmy Award for Outstanding Younger Actor in a Drama Series. Unfortunately, however, he didn't win — but it certainly brought a lot of prestige to Days of Our Lives.
RELATED: 'Days of Our Lives' Comings and Goings: Victoria Konefal Confirms Ciara is Off The Canvas