Jensen Ackles Is a Reba McEntire Fan and Would 'Do Anything' to Get Her to Sing 1 Song
Country music icon Reba McEntire has loads of fans, including Supernatural star Jensen Ackles. The two will soon be spending some time together, and Ackles, for one, is psyched. According to him, he's willing to do whatever it takes to hear her sing one of her biggest hits.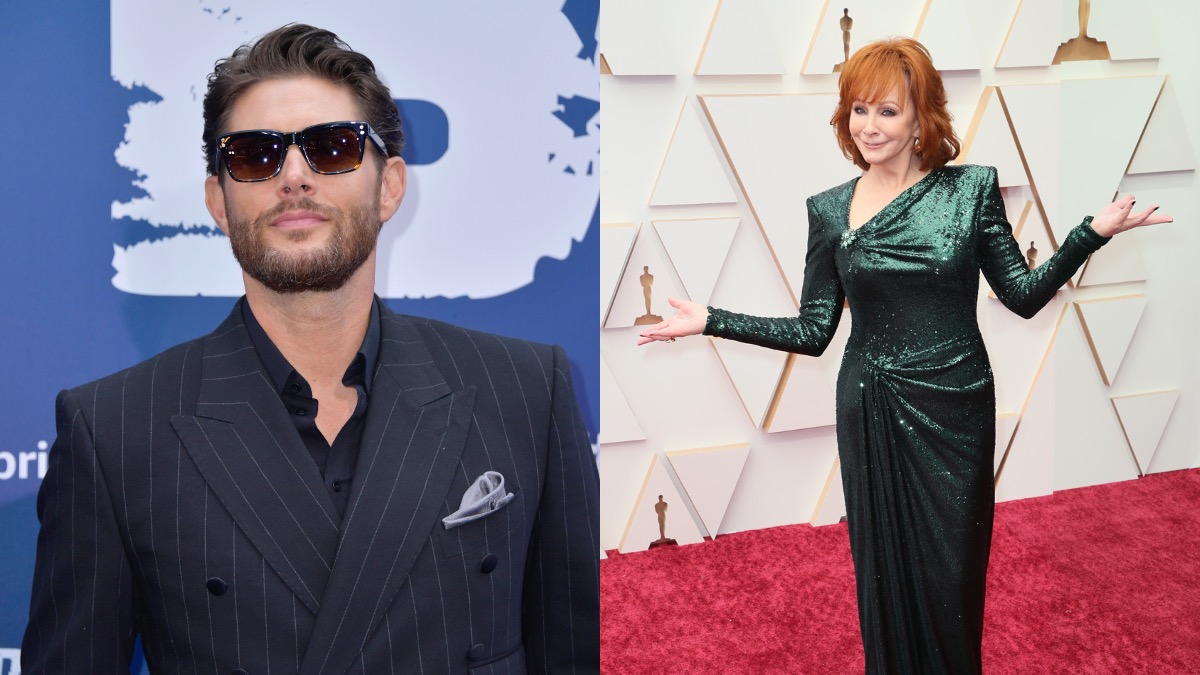 Jensen Ackles and Reba McEntire are joining the cast of 'Big Sky' as series regulars
The first season of ABC's Big Sky featured Ryan Phillippe and introduced viewers to main characters and mystery solvers Jenny Hoyt and Cassie Dewell. Ackles and McEntire will be playing new regular characters starting in the show's third season.
McEntire is joining as Sunny Brick, someone who may or may not be involved in some local disappearances. Meanwhile, Ackles will play Beau Arlen, a new sheriff who debuted in the second season finale. So far, his has been described as a one-season story arc.
McEntire told fans she's "so excited" to join the cast on Twitter. And she's no stranger to television acting, of course. She won a Golden Globe nomination in 2007 while playing Reba Hart on the popular sitcom Reba.
Jensen Ackles would do anything he could to get Reba McEntire to sing 'Fancy'
Acting isn't the only talent Ackles and McEntire share. He's not a Country Music Hall of Famer with dozens of No. 1 hits like her, but it just so happens he has been known to belt out a tune from time to time. He and a friend even released an album called Radio Company Vol. 1 in 2019.
Ackles spoke to USA Today, sharing his excitement about joining Big Sky as a recurring character at the same time as McEntire.
"If Reba McEntire wants to make me sing with her, I'm a big enough country fan to do everything I can to not let her down," he shared. "She's an icon, she's legendary, she's country music royalty."
He also revealed which of her hits he would want to sing with her. "Oh, man. I would just do anything I could to get her to sing 'Fancy,'" he shared.
'Fancy' is 1 of Reba McEntire's most iconic hits
At this point, "Fancy" is one of the songs most associated with McEntire's iconic country music career, so it's not a surprising response from Ackles. But some fans might be surprised to learn she couldn't sing the song when she first wanted to.
While chatting with Bobby Bones on the BobbyCast, McEntire said her recording of "Fancy" wouldn't have happened if she'd listened to an old producer. Jimmy Bowen didn't like the song for her because it's about a young woman escaping poverty through sex work at the encouragement of her dying mother.
For that, Bowen stopped her from recording the song. She remembered him telling her, "Oh, woman, you don't need to be doing that. That's about a prostitute."
After assuring him she was "totally aware of that," she said she was "vetoed."
"It was like, 'Nope. You can't do that,'" she recalled. But lucky for fans, including Ackles, she eventually got what she wanted.
RELATED: Reba McEntire Recalled the Moment a Drunk George Jones Refused to Perform if Someone Didn't 'Find Him a Girlfriend'