Jensen Ackles Explains Why He Didn't Tell Jared Padalecki About His 'Supernatural' Prequel
Jensen Ackles blindsided co-star Jared Padalecki when he announced a 'Supernatural' prequel series, but now explains why he was keeping it secret.
The Winchester brothers had a tiff, and it wasn't over the Supernatural series finale. Before the show even ended its 15 year run, Jensen Ackles announced a Supernatural prequel series at The CW. Unfortunately, it got announced before his co-star, Jared Padalecki, heard about it. In a recent interview, Ackles explained why he didn't tell Padalecki.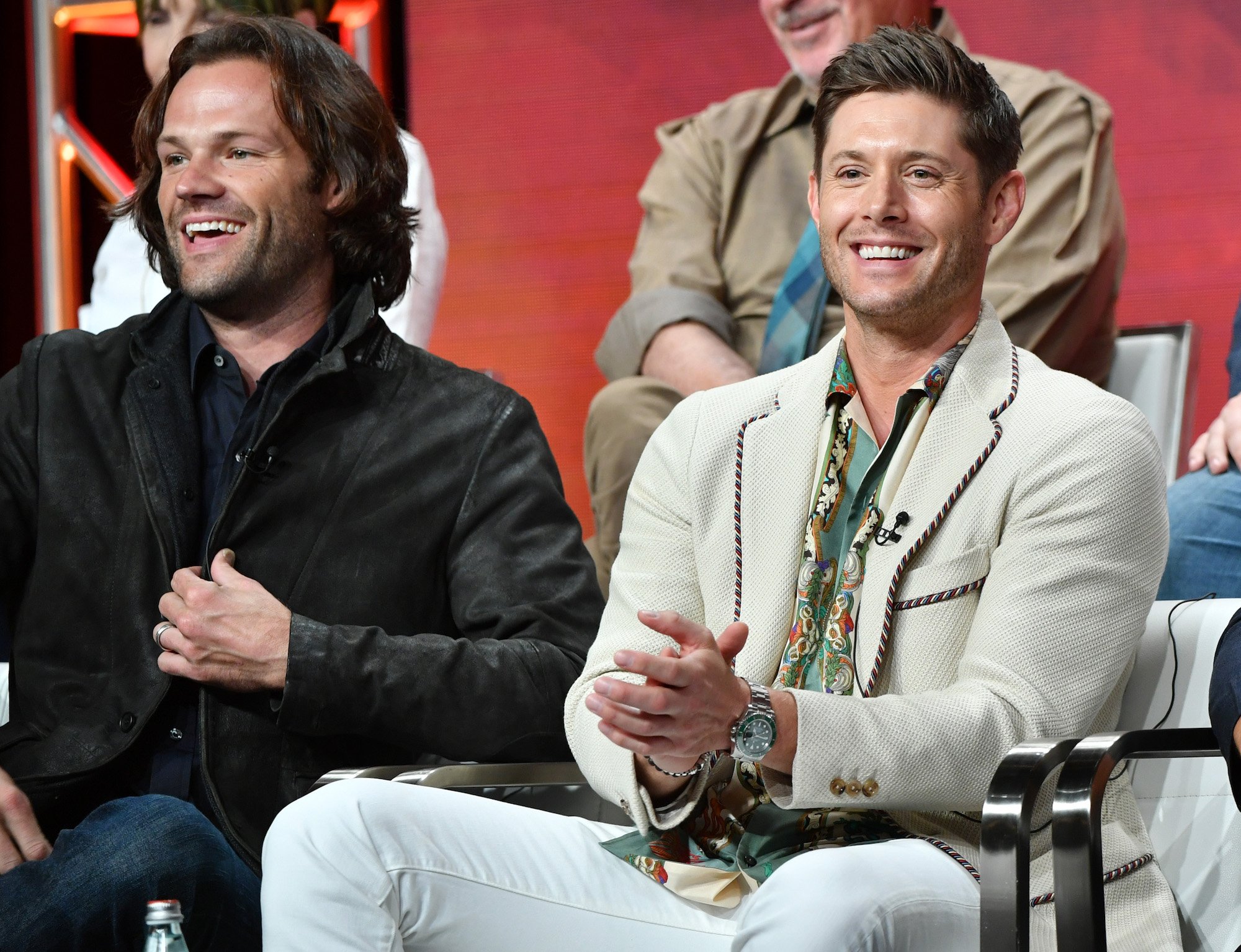 Acklees was a guest on Michael Rosenbaum's Inside of You podcast on Jan. 18. When Rosenbaum asked him about the kerfuffle with Padalecki, Ackles took responsibility for it. 
Jensen Ackles was too superstitious to tell Jared Padalecki his 'Supernatural' prequel plans
Ackles is developing a series about Sam and Dean Winchester's parents. Although the Supernatural prequel would take place before Sam and Dean were born, Ackles acknowledged he should have told Padalecki first. 
"I'm extremely superstitious when it comes to a few things," Ackles said on Inside of You. "This is probably something that a lot of actors share, like we don't talk about auditions until we got the role. People who aren't in the industry may not understand but it's an unwritten rule. You don't talk about sh*t until it's a done deal, until the ink is dry. This was my first venture into producing and creating content. I didn't want to jinx it at any cost."
Jensen Ackles planned to tell Jared Padalecki, but he got scooped 
Ackles said he had planned to tell Padalecki as soon as the deal was done. Unfortunately, Deadline beat Ackles to it. Supernatural was too big to keep quiet. 
"I definitely had people I was excited to tell, Jared being number one on that list, Mom being number two, sorry mom," Ackles said. "I'm on set in Toronto and I get a phone call. They're like, 'Hey, Deadline caught wind of it and they're throwing something out this afternoon.' I had to quickly write up a little something. I'm getting called from network, I'm getting called from studio, head of PR at Warner Brothers, and I'm getting called from my agent, manager. I'm running back and forth to set."
Ackles tweeted his confirmation of the Deadline story and then went back to work. Padalecki tweeted that it was the first he'd heard about the Supernatural prequel, but also texted with Ackles. 
"I get back out to my trailer at a certain point to check and make sure that went okay and it was emails of congratulations, text message of congratulations and then it turned south," Ackles said. "And I had a long text with Jared and he was really bummed out and I just remember my heart just sank. I was like f***."
The 'Supernatural' brothers have made up
Both Ackles and Padalecki had regrets about the incident. Ackles wishes he'd told Padalecki first and Padalecki wishes he hadn't tweeted immediately. 
"In hindsight, that could've been a step that was avoided but he did it and it happened and we dealt with it," Ackles said. "He and I, we're great. I wish he had just called me and said, 'Yo dude, why didn't you tell me you were doing this?' And I would've been like, 'Oh, okay, yes. I've been working and this has been happening. It's way early in the process, it's not even a done deal. We don't even have an outline. I just didn't want to talk about it or tell people and jinx it."
Padalecki said he was in a vulnerable place too.
"He totally got it, he understood," Ackles said. "He was like, 'Eh, I probably shouldn't have tweeted. I was surrounded by people, it was late night, had a few drinks and I lashed out.' And I got it. Look, man, your feelings are valid. Your feelings are totally valid. I messed up. I should've at least clued you in before the world found out and that's on me."