Jensen Ackles Worked Hard to Join 'The Boys' Cast for Season 3: 'Sony Was Talking to Some Much Bigger Names'
Jensen Ackles makes his debut as Soldier Boy in 'The Boys' Season 3 this June. Apparently, he needed to fight for his role in the Prime Video series.
The Boys returns to Prime Video in June 2022, and it will see Supernatural alum Jensen Ackles making his debut as Soldier Boy. According to the actor, he worked hard to join the cast of The Boys for season 3. He knew he had to make an impact because he was up against some pretty well-known contenders.
Jensen Ackles cast as Soldier Boy in 'The Boys' Season 3
Jensen Ackles was cast in The Boys just as The CW's Supernatural was coming to a close, and fans were excited to learn he'd bring Soldier Boy to life.
In The Boys comics, Soldier Boy is a Supe who fought in World War II. According to Entertainment Weekly, he led a team of superheroes before the Seven existed. He even knew Stormfront (Aya Cash) during her time as Liberty.
Believe it or not, Soldier Boy is also worse than Homelander (Antony Starr). Those having trouble picturing Ackles in such a role aren't alone in that camp. Apparently, the executives at Sony Pictures Television and Amazon Studios required some convincing before welcoming him aboard.
The 'Supernatural' star fought to join the cast of 'The Boys'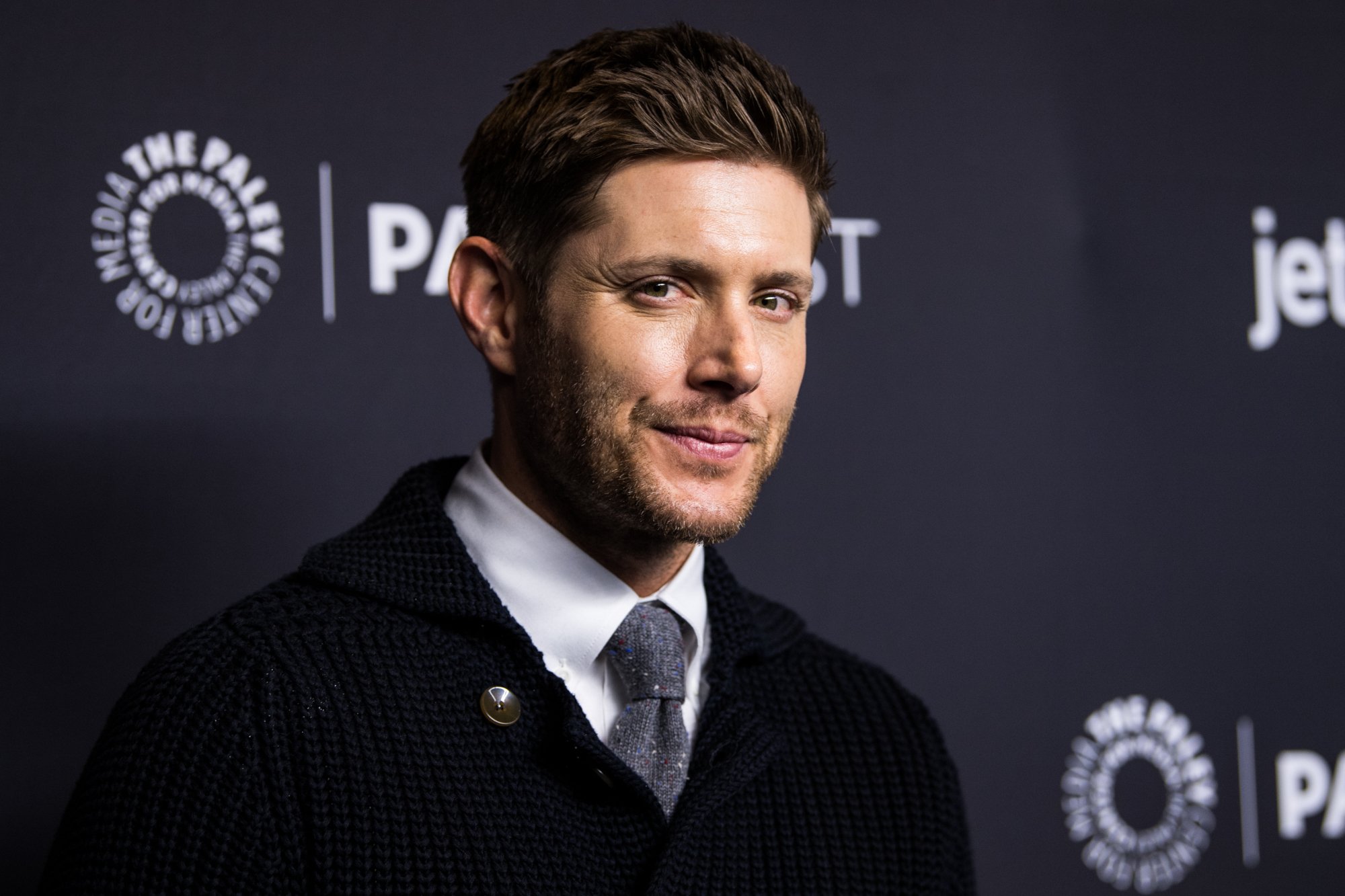 Despite fans' enthusiasm about Jensen Ackles joining the cast of The Boys, the actor wasn't Sony's first pick for Soldier Boy. In fact, the studio reportedly had more well-known actors in mind.
During a discussion on the Inside of You With Michael Rosenbaum podcast, Ackles explained that he and showrunner Eric Kripke needed to convince the higher-ups that he was right for the job.
"Sony was talking to some much bigger names than me and wanted to bring [them] in for season 3," Ackles said. "So, Eric [Kripke] was like, 'Look, I know you can do this, but we're going to have to convince the powers.'"
The Supernatural alum also recalled the effort he put into landing the role, especially after Kripke "went to bat" for him:
"I was like, look if you're going to go to bat for me I want to give you the biggest bat I can. So, tell me if there's anything else I can do. And he's like, 'You're good.' So, he went to bat for me, and then, boom, that was it. But I worked for it. It wasn't just like 'Hey, we want to bring you on for season three,' I had to earn it."
Fortunately, Ackles' hard work paid off. But now that he's a member of The Boys cast, what can viewers expect from him in season 3?
What can fans expect from Jensen Ackles' character in season 3?
Fans will see how well Jensen Ackles captures Soldier Boy when The Boys Season 3 premieres in June. But the actor has already shared a glimpse of himself suited up on Twitter. He certainly looks the part.
As for what viewers can expect from Soldier Boy's storyline, Ackles also teased the character's introduction during his time on Inside of You With Michael Rosenbaum:
"So, what happens is — and I don't think this is any secret, I'm not giving anything away — they kind of find me. And I've been, essentially, in captivity for a while. And so, when they do, I'm bearded and I look like Cast Away. But then they clean me up, and I get my superhero outfit back on and I go to town."
With Soldier Boy getting back to work, it's probably safe to assume he'll butt heads with Homelander. And Ackles has already confirmed his character will be "a jacka**" in the series. He also suggested he could return for season 4 — so the Supernatural star could become a permanent fixture in The Boys.
The Boys Season 3 debuts on June 3, 2022.