'Jeopardy!': Alex Trebek's 'Dream Pick' Is Betty White
Alex Trebek once said he'd like Betty White to replace him on 'Jeopardy!'
No one wants to see Alex Trebek ever replaced as the host on Jeopardy, yet those thoughts needed addressing in recent months. As Trebek continues to battle Stage 4 pancreatic cancer, his own dream choice for a replacement was seemingly halfway serious, yet mostly in jest.
Consensus says Trebek's Jeopardy replacement should probably be a famous woman. While the jury is still out he can ever be properly replaced, he reportedly wants no personal involvement in whom it might be.
He now wants the production team to find the best possible replacement when the inevitable time comes. When Trebek did mention one notable as a replacement, everyone agreed, if also ironic. The name he mentioned would probably be on numerous wish lists.
Who should really fill Alex Trebek's shoes?
In the past, Trebek had more serious candidates in mind as future hosts of Jeopardy. Once, he mentioned CNN anchor Laura Coates as a potential host. As a legal analyst and African-American woman, she could be the perfect host to bring a woman aboard and a host with considerable smarts.
LA Kings announcer Alex Faust was another of Trebek's choices, another good choice. Faust is still quite young, giving him a chance to host the show for as long as Trebek has. Also, Faust somewhat resembles a young Trebek.
His third choice was TCM host Ben Mankiewicz, one that also has some logic. Considering Mankiewicz is knowledgeable in pop culture, has deep ties to Hollywood history, and has a dry sense of humor, he could fill those shoes perfectly.
Then there was that one choice Trebek put above the pack. No matter if said as a joke, his choice very well could have been an excellent host at one time.
Would Betty White really host 'Jeopardy'?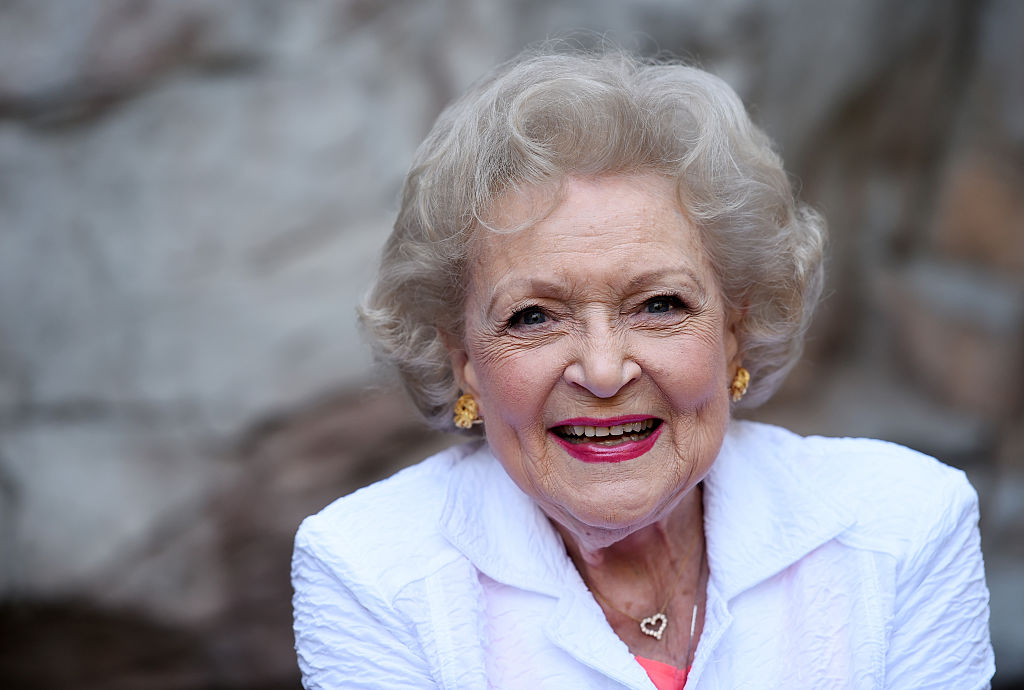 Last year, during the Television Critics Association winter press tour, Trebek did bring up his ultimate "dream host" if he had all the power. He mentioned Betty White as the most perfect replacement. After all, she is hilarious and has a bevy of knowledge herself.
"When people ask me who I'd like to see replace me, I say, 'Well, its probably going to be a woman, and she'll have to be bright, she'll have to have a good sense of humor…' Uhhh, let's see… Betty White! Betty White is my choice," Trebek said.
Maybe the fact that White is 98 years old should never necessarily count her out. One thing to remember is White has strong ties to game shows of the past. Her late husband (Allen Ludden) hosted Password on TV for years going back to 1961.
When Ludden died of cancer in 1981, White often appeared as a panelist on all subsequent incarnations of the show. Along with that, White showed up on many other game shows, including Match Game, To Tell the Truth, and one of her own.
Yes, she hosted one short-lived daytime game show on ABC called Just Men! in 1983, something gaining her a Daytime Emmy for Best Game Show Host.
Maybe Betty White could be a guest host
Considering her age, White would never be able to host full-time. Trebek was clearly being facetious if still sending the message White could have done it earlier in her life and likely succeeded.
Maybe White would be game enough to host at least one episode of Jeopardy to make Trebek's wish come true. Hopefully, this could happen in Trebek's lifetime to fulfill this wish for at least one night.
In the meantime, White has made no comment about Trebek's comment. She still is active in showbiz, however, including making a recent comment about doing well amid COVID-19. Plus, it has to be reiterated Trebek is still hanging in there himself.
Despite him saying he has his bad days enduring cancer treatment, he still intends to keep hosting Jeopardy for as long as possible. Perhaps during the age of COVID-19, this means hosting games without an audience for a while, unless doing remote hosting. Betty White could easily do that with aplomb.