'Jeopardy' Host Alex Trebek Remembers His 'Cheers' Cameo and the Movie That Cut Him Out
Alex Trebek has hosted 'Jeopardy' on more than just his own show. The game show host reflects on some of his most famous cameo appearances and one you never saw.
Alex Trebek has been the host of Jeopardy since 1984. With a new game every night, that doesn't leave much time for other projects, though he did double duty on Classic Concentration for three years. Whenever Trebek has appeared on another show, it's been quite memorable. He was on Cheers and The Golden Girls, and he's even filmed cameos you never got to see.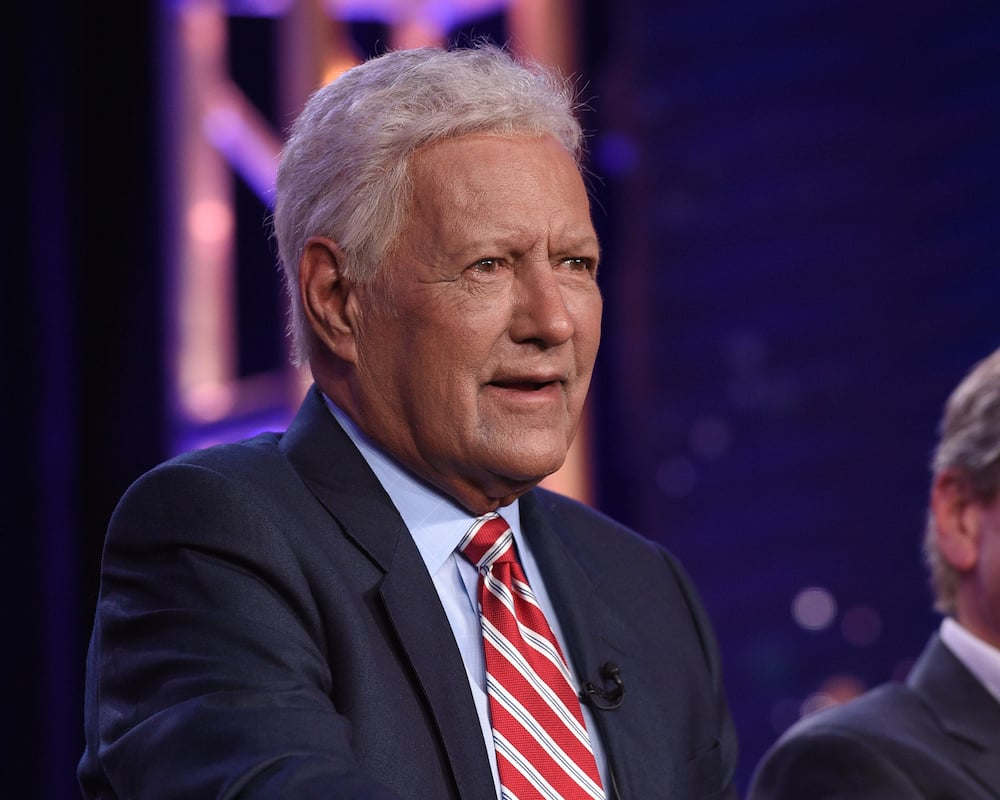 Trebek was on a Television Critics Association panel for Jeopardy: The Greatest of All Time, which Ken Jennings ultimately won. Trebek reflected on his Cheers and Golden Girls appearances and even mentioned a film for which he shot a cameo only to end up on the cutting room floor.
Alex Trebek hosted Cliff Clavin on 'Jeopardy'
In the Cheers episode "What is… Cliff Clavin?" Jeopardy comes to Boston, and Cliff (John Ratzenberger) dominated the game until Final Jeopardy. When he doesn't know the question to the clue "Archibald Leach, Bernard Schwartz and Lucille LeSeur," he writes, "Who are three people who've never been in my kitchen?"
"It was one of the first times that I had been asked to do a cameo on a popular sitcom," Trebek said. "We read through that script and then went home and shortly afterwards, a few hours later, a script arrived with a number of changes that were added lines for me. They had discovered that I could handle lines, and so each day they added a few lines. And they were so friendly. Ted Danson and the whole cast were so friendly, so kind."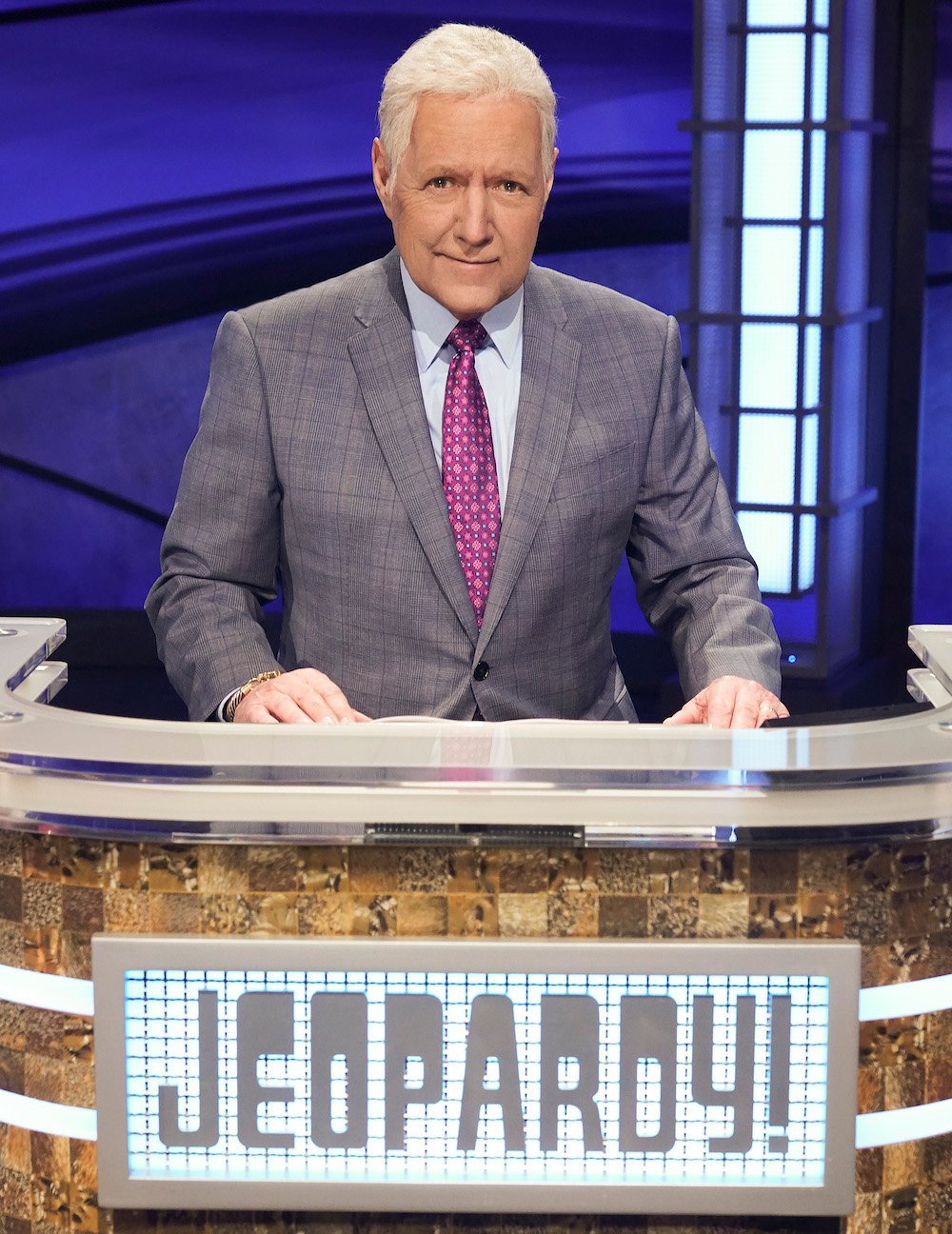 After Cliff loses all his winnings, Trebek ends up in Cheers, not realizing it's Cliff's watering hole. 
"I've often thought I would love being an actor until I see the schedule that actors have for their appearances on their series compared to my schedule, two days a week," Trebek said. "Then the way they wrote the ending, 'Three people who have never appeared in my kitchen' and Norm and, 'Hey, I saved Jeopardy' and all those moments, it just it is a special appearance."
Alex Trebek doesn't remember this appearance as much as 'Cheers'
Alex Trebek also played himself in a Golden Girls episode in which Dorothy (Bea Arthur) dreams she's on Jeopardy against Rose (Betty White).
"At the time, it was fun, but in retrospect, I do not remember The Golden Girls appearance the way I remember the Cheers appearance," Trebek said. "There have been so many of those appearances over the years. My memory is not as good as it used to be. So it doesn't register quite as well as the Cheers episode."
He still remembers the cameo you never saw though
Thirty-six years may be too long for Alex Trebek to remember everything, but one that stands out is a cameo he filmed that never saw the light of day.
"Another special appearance, oddly enough, is The Bucket List, the film that was made," Trebek said. "When I read the script for that motion picture, I had tears in my eyes. I said, 'Oh, my God, this is such a great script. This is going to be terrific. I mean, Jack Nicholson is coming and Morgan Freeman.'"
The Bucket List originally had a scene on the set of Jeopardy.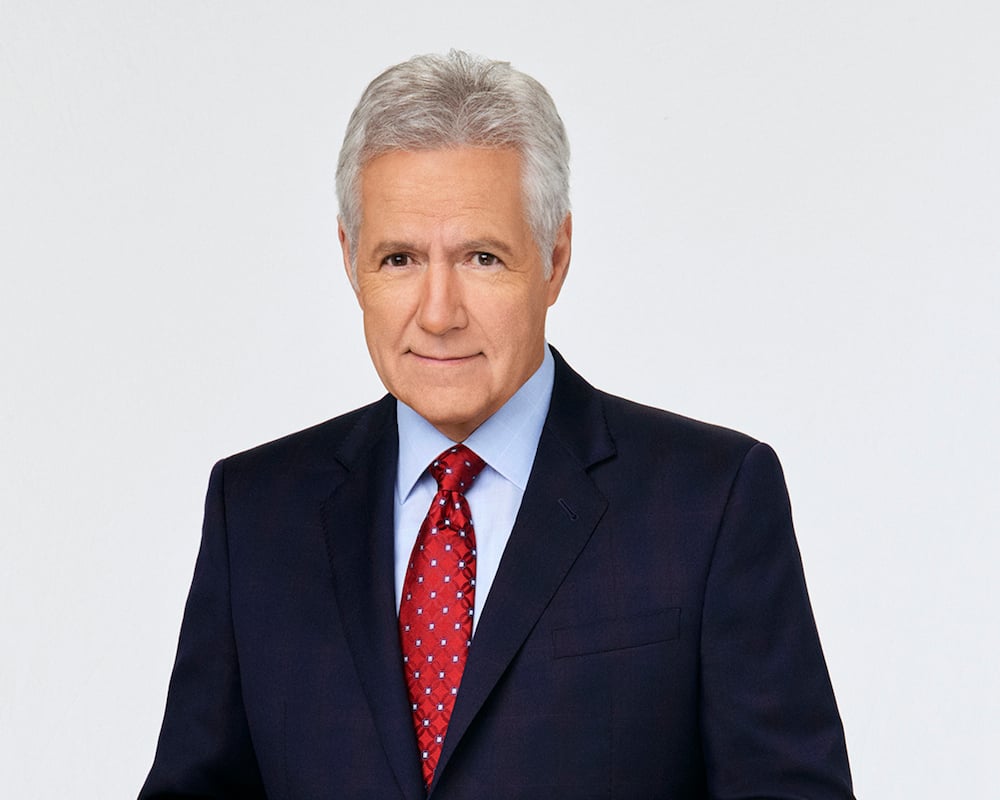 "They came to the studio, and they shot Morgan Freeman's death scene in our studio," Trebek said. "He was a contestant on Jeopardy which had been his lifelong ambition, and he died on our set. So then when I went to see the movie, he didn't die on our set. He never even appeared on Jeopardy. He died at home in his bedroom. So that disappointed me. I wound up on the cutting room floor."
Trebek still gets paid for The Bucket List though.
"They paid me reasonably well for my cameo appearance, and every time that movie is shown on some network or some cable system somewhere, I receive a nice residual," Trebek said. "I love The Bucket List."