'Jeopardy!': Is Neil DeGrasse Tyson the Perfect Replacement for Alex Trebek?
Fans think Neil DeGrasse Tyson is the perfect replacement for Alex Trebek on 'Jeopardy!'
Alex Trebek has been the steady hand at the helm of Jeopardy! for 36 years now. Even if he weren't struggling with a serious illness, it would probably be time for the 80-year-old to start considering retirement. The subject of who should step into his shoes has been widely speculated on by fans and industry insiders alike. And now some fans say they have the perfect candidate. 
An unusual show with enduring success
Trebek was at the controls the day Jeopardy! debuted in its current form on September 10, 1984. At first, the unique style game show struggled to find its audience. Many in the industry felt that it was too cerebral to have widespread appeal.
Merv Griffin, the show's creator, had tried to launch the show in 1964, but it never quite took off. But in the '80s, the public was obsessed with the board game Trivial Pursuit, and Griffin was sure this was the right time to bring a game show to television that appealed to an intellectual audience. 
Griffin had hosted the show himself in the earlier version, but this time he hired the young, polished Trebek as host. Not only was Trebek an unflappable presence to take charge of the swift-moving show, but he was also Griffin's ally when people said they should dumb it down. 
"We were getting feedback saying, 'It's too tough,'" Trebek explained. "I told them, 'Well, I'll ease up on the material.' And I didn't ease up."
Alex Trebek's years with Jeopardy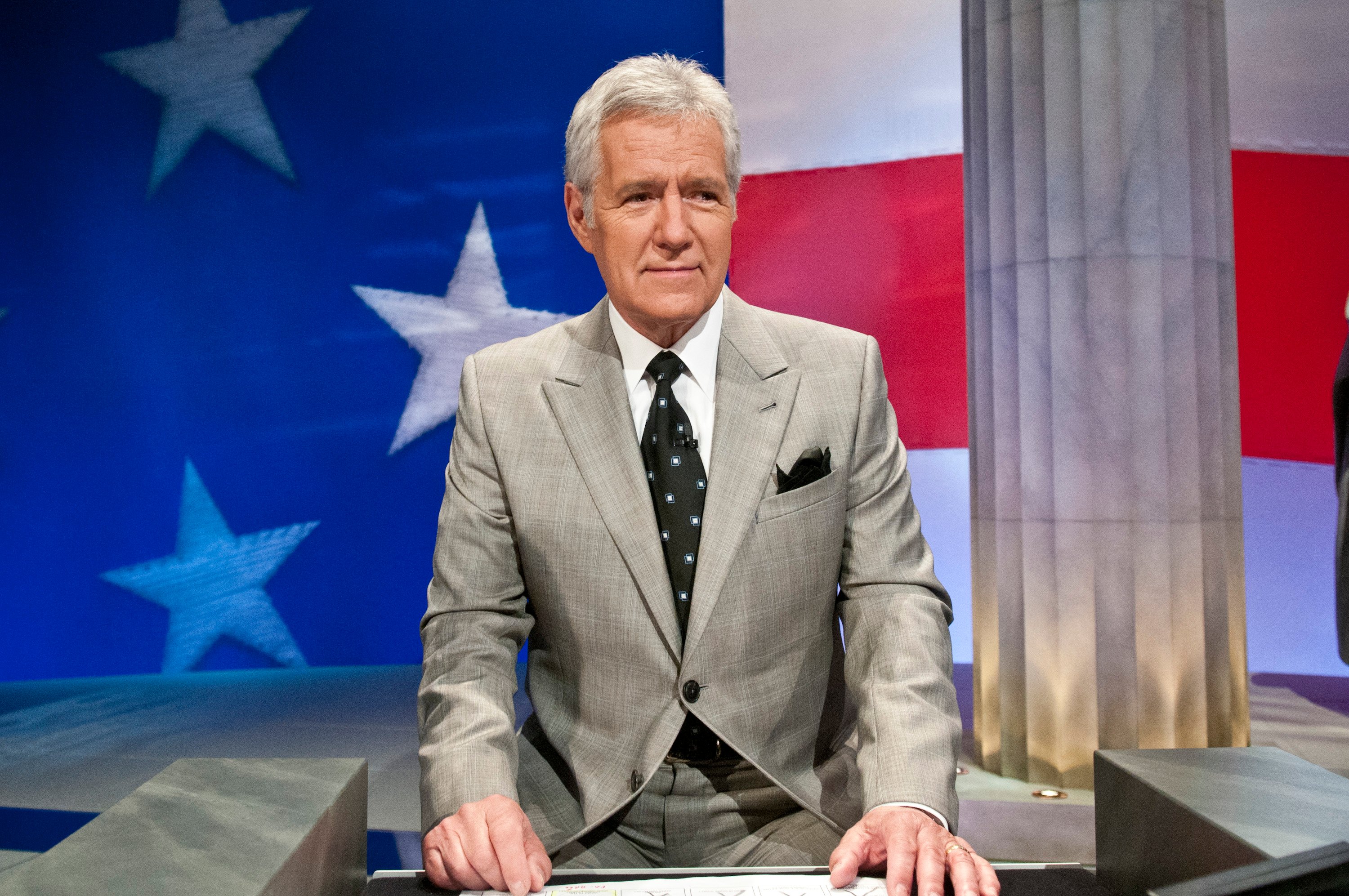 Griffin and Trebek were right about their determination to keep the show challenging. Once stations realized how well Jeopardy did with an evening audience, it took off. Soon the show was pulling in 15 million viewers every day. Its theme music, its convention of phrasing answers in the form of a question, and its smooth, capable host have all become entrenched in modern culture. 
Sadly, last year Trebek announced that he was battling pancreatic cancer, an illness with a notoriously low recovery rate. We're happy to say that he's beaten the odds so far, and after some time off during the COVID shutdown, Trebek is now back at work. 
But the fact remains that he's battling a very serious disease. On top of that, the 80-year-old's contract will be up in a few years. So naturally, people are wondering who will take over for him as the host of Jeopardy. 
Fans are pretty sure they have the perfect candidate
Fans took to Reddit to discuss who they thought would be a good choice for the job. The original poster opened up the conversation with a suggestion, saying "perhaps Neil DeGrasse Tyson could replace him. That actually seems pretty cool, seeing as Neil is sort of an erudite type like Alex. What do you think?"
Tyson is an astrophysicist who is well known for sparking public interest in science. His impressive knowledge and love of science could just make him the perfect host of Jeopardy. While some could see him in that role, others weren't so sure, pointing out, "He is too smug," and what's more, "Neil Degrasse Tyson is an obnoxious 'um, ACTually…" know-it-all.'"
But for some viewers, Tyson's status as a know-it-all isn't a problem. In fact, that may be what makes him perfect for the job. As one person said, "but Alex Trebek is the king of well actually know it all's and that is why he was awesome."
Nobody really knows what comes next for the popular game show. When Trebek does say his final "goodbye" to the audience, producers are sure to have the perfect new host waiting in the wings. But for longtime fans, no one will really ever replace Trebek.