'Jeopardy' Producer Shares 'the Ultimate Study Guide' for Prospective Contestants
Jeopardy! is a mainstay on TV. The classic game show and its longtime host, Alex Trebek, have been dishing out trivia to contestants and viewers at home for decades. With a firm place in pop culture, being a player on Jeopardy! is a big deal. Keep reading to find out what a producer on the award-winning program says is the best way to study. 
Being a 'Jeopardy!' contestant starts with a practice test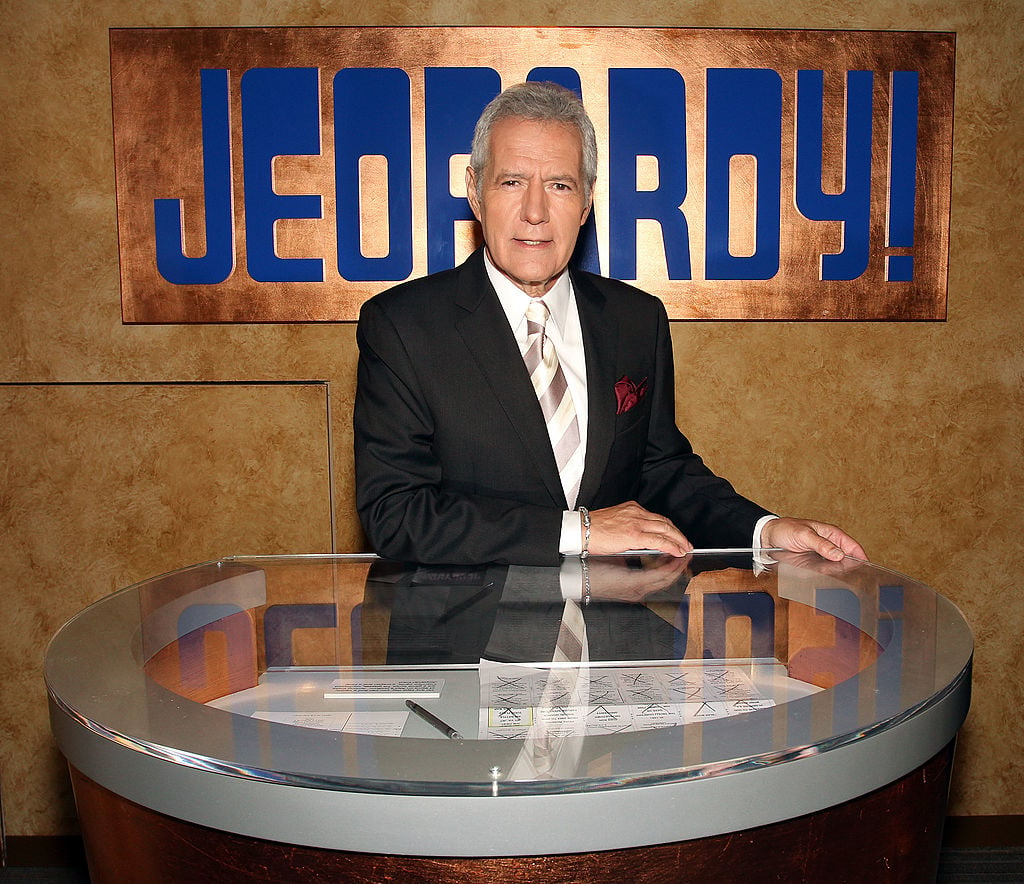 Standing behind a podium across from Trebek on the show's iconic stage is only part of the journey for contestants. Before they are buzzing in and giving answers in the form of questions, players have to go through a detailed application process. 
According to the official Jeopardy! website, people who want to compete on the show must first pass a practice test made up of 50 categories and 50 clues. But don't expect a long, drawn-out exam. The test lasts about 13 minutes allowing 15 seconds to answer each clue, simulating a real game. However, passing the test is only the beginning. 
The application process continues with an audition
Then there's the in-person audition with the Jeopardy! contestant team. Over the course of two hours, there's another written test and a mock game. Plus, people have to be prepared to share interesting facts about themselves like they would on the program.
If a person makes it through that round, then their name is entered in a random drawing of prospective contestants. From there, the player has to be selected to end up on the show. 
Show is 'the ultimate study guide', demonstrates how 'writers' minds work'
After passing the test, nailing the audition, and getting randomly selected to appear on the game show, contestants hope they get every clue right when they come face to face with Trebek. How do they do that? By knowing a lot of information about various topics.
But, according to Jeopardy! producer Maggie Speak, people who want to go on the show can prepare using a simple method. She opened up about what it means to be a great contestant on the official Jeopardy! website. 
Apart from being "well rounded," Speak says to become a formidable Jeopardy! player with a chance of winning some cash and bragging rights, it helps to watch the show. It sounds like a no-brainer, but for Speak, there's no better way to prepare. 
"The best way to become familiar with the categories is to watch the show as often as possible. It's the ultimate study guide," she said. 
She continued, saying it will familiarize contestants with the ways of the Jeopardy! writing staff who are responsible for coming up with categories and clues for every single game board. 
"Some of our categories are easier to understand than others," she said. "Watching regularly will keep you up to date with how our writers' minds work."
Take it from a producer on the show. Watch Jeopardy! to get a feel for the trivia. Sure, open a book and research topics but know that watching the game show is considered the study guide of all study guides.