Jeremiah Duggar Marries Hannah Wissmann: A Review of the Couple's Relationship Timeline
Jeremiah Duggar and Hannah Wissmann are set to marry on March 26, 2022. The couple is the latest in a long list of Duggar siblings to tie the knot. Jeremiah's twin brother, Jedidiah Duggar, walked down the aisle almost exactly one year ago. Unlike many of his older siblings, Jeremiah has conducted his romance almost entirely under the radar. We have the timeline, though. 
Jeremiah Duggar was spotted spending time in Nebraska in December 2020
Jeremiah Duggar and Hannah Wissman didn't have a tough time keeping their romance quiet. Jana Duggar served as a bit of a diversion. In March 2021, Reddit users shared photos of Jana hanging out in Nebraska with the Wissmann family. Jeremiah was also on hand, but family followers zoomed in on Jana, who was sitting close to Stephen Wissmann. 
While family followers initially assumed Jana was the one courting, it looks like she was chaperoning for her younger brother. Jeremiah and Hannah were spotted together several more times, including in August 2021. All told, it is assumed the couple started their romance toward the end of 2020. 
Jeremiah Duggar and Hannah Wissmann announced their relationship and engagement on Instagram
Jeremiah and Hannah were spotted together as early as December 2020. They didn't go public with their romance until October 2021, though. Both Hannah and Jeremiah announced their relationship via Instagram. Hannah was careful not to use the word "courtship," though. Courtship is the term Jim Bob and Michelle Duggar have used for years to describe their children's dating practices. Hannah was having none of it. She specifically tagged the post using the term "boyfriend."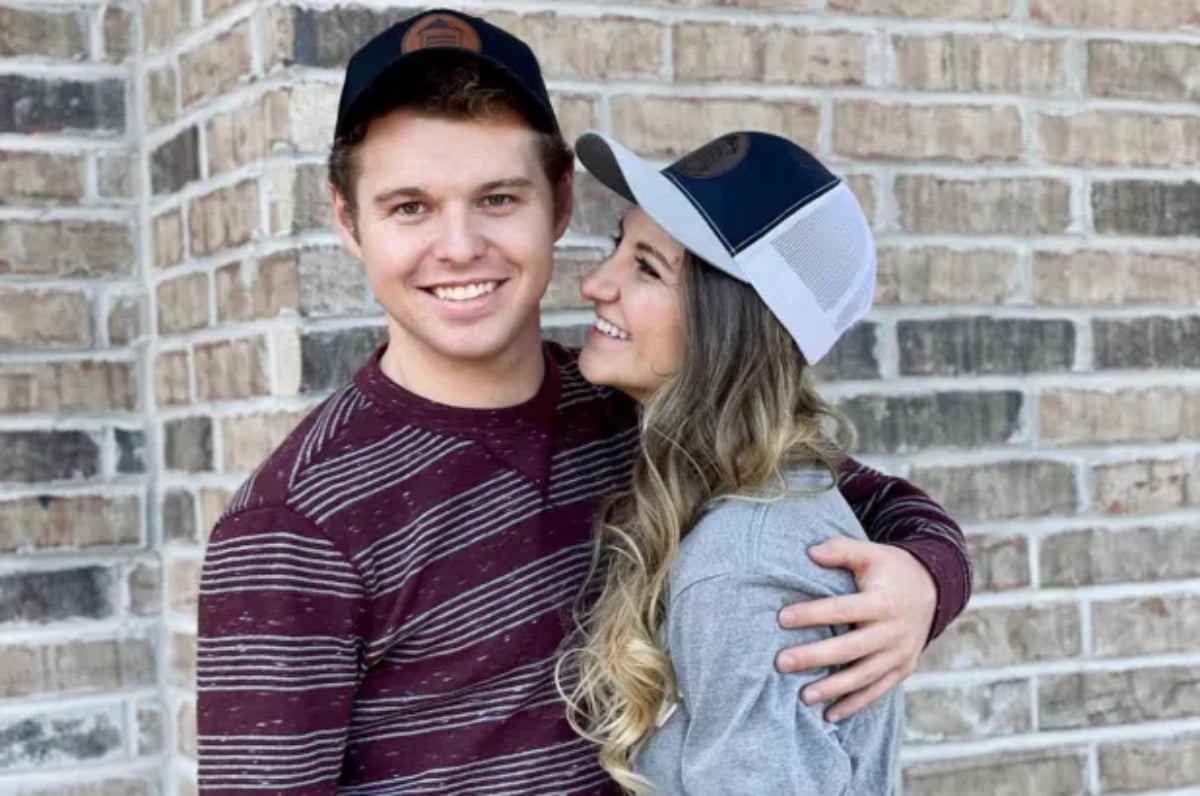 It didn't take long for Jeremiah and Hannah to share more big news. In January 2022, the couple announced their engagement. Hannah credited several of her siblings, and Jeremiah's twin, Jedidiah, with helping make the day special. 
Wedding planning got underway almost immediately. The duo set their wedding for March 26, 2022. Their engagement lasted just shy of three months. The timeline is fairly common among the Duggar family's social circle. 
Jeremiah and Hannah plan to live in Arkansas after their wedding
Like a couple of his siblings, Jeremiah has married someone who was not born and raised in Arkansas. When a Duggar opts to date long-distance, the question of where they will live once married almost always pops up. 
Jinger Vuolo left Arkansas immediately after her wedding to live with Jeremy Vuolo, first in Texas, and then in Los Angeles. John David Duggar's Oklahoma-based bride, Abbie Burnett, opted to move to Arkansas upon their marriage, and Justin Duggar left Arkansas to settle in Texas with his wife, Claire Spivey before they even had a marriage license in hand.
According to Hannah's Instagram, Jeremiah won't be straying too far from the family's Springdale, Arkansas home. During an Instagram Q&A, the bride told fans that while their wedding would be held in Nebraska, they had no plans to live in the state. Hannah revealed that she and Jeremiah would call Arkansas home after their wedding day. Duggar family followers largely assume Jim Bob has gifted the couple a starter home, as he has with several other Duggar kids. 
RELATED: Josh Duggar's Trial: Justin Duggar Has Not Commented On His Brother's Arrest