Jeremy Renner's Net Worth & What's Next For Hawkeye After 'Avengers: Endgame'
MCU actor Jeremy Renner is returning in 'Avengers: Endgame.' This is his net worth, as well as what's next for his character.
The stars of Avengers: Endgame are certainly going to be bringing in some significant cash for the film, which has already broken box-office records even before its release. Star Jeremy Renner is among those who has a nice paycheck coming for the Marvel Cinematic Universe team-up film. And fortunately for him, it looks like those days aren't quite over. Here's what we know about Renner's future with Marvel, as well as his estimated net worth in 2019.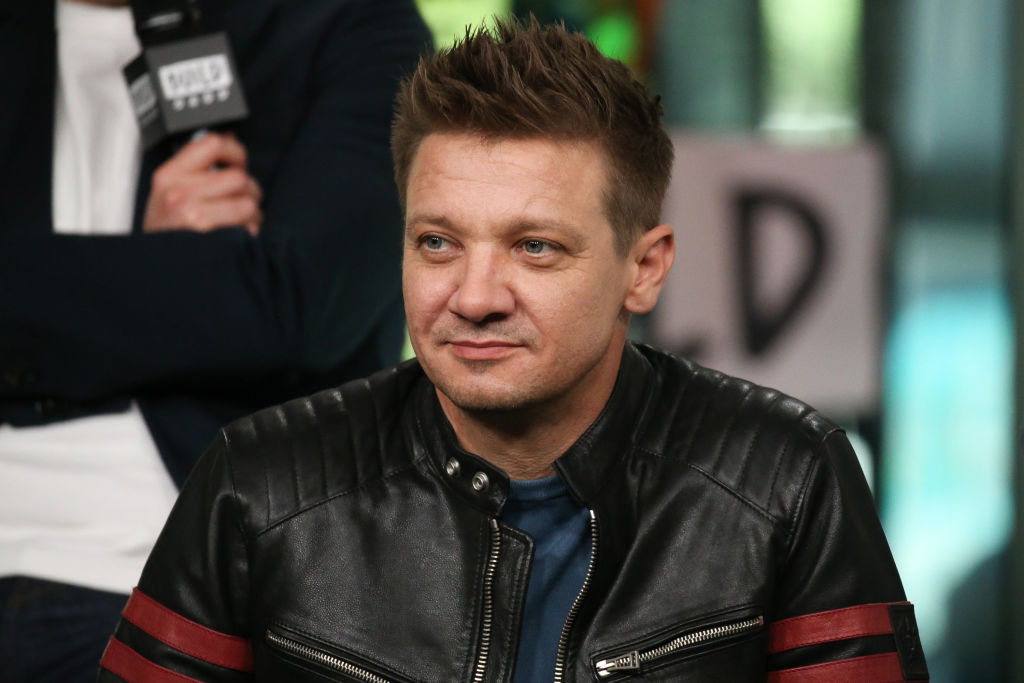 Who is Jeremy Renner?

For those not in the know, Renner has been a steadily working actor for the last two decades. He got his start on TV, with early roles on series such as The Time of Your Life and Angel. His first big role came in 2002 when he played serial killer Jeffrey Dahmer in Dahmer. He went on to appear in films such as S.W.A.T. and 28 Days Later.

Later in the '00s, he began to gain Academy recognition for his work. He earned an Oscar nomination for his role in the 2009 acclaimed film The Hurt Locker and, the next year, was nominated for his role in The Town. Renner has landed important parts in action franchise flicks, including Mission: Impossible — Rogue Nation and The Bourne Legacy.

He plays Hawkeye in the MCU

Renner joined the MCU with an uncredited appearance in Thor, in which we first meet his character, SHIELD agent Clint Barton, who is very skilled with a bow and arrow. His character is expanded upon in The Avengers, during which he becomes an original member of the newly formed team.

In Avengers: Age of Ultron, we learn that Barton has a family, which leads to his decision to "quit" the Avengers. He temporarily rejoins in Captain America: Civil War, but is then put on house arrest after those who opposed the Soviet Accords were apprehended.

Renner's role in Avengers: Endgame is a little different

Hawkeye's return in Endgame has been highly anticipated, given his absence from Infinity War. However, things are going to be a bit different this time around: There's a lot of evidence that Barton has taken on the persona of Ronin, abandoning his signature bow and arrow to fight solo with samurai swords.

Whatever name he goes by, we know that Barton will team up with the Avengers once again in order to reverse the effects of the Decimation. It's likely that he'll play a big part in changing the game this time around.

What's next for Hawkeye after Endgame?

While many essential characters like Iron Man and Captain America may not make it out alive, we know that Barton / Hawkeye / Ronin will survive. How do we know this? Well, a recent unconfirmed bit of news from Variety has people talking.

The new streaming service, Disney+, is reportedly planning numerous TV series focused on Marvel characters to continue the journeys of those in the MCU. One such limited series is set to show Renner's character passing on the title of Hawkeye to another comic book character who once held the title: Kate Bishop. So it looks like Renner will at least get one more payday from Marvel after this one.

Renner's net worth

Considering the number of franchises he's been in (and the number of exciting projects on his plate), it's no surprise that Renner is doing very well for himself. According to Celebrity Net Worth, he has a net worth of approximately $50 million. And we can only see this increasing from there.