Jeremy Renner's Hawkeye Had the Worst Comic-to-Screen Adaption in the MCU, According to Fans
While not all the Avengers are saints by any means, Hawkeye/Clint Barton (Jeremy Renner) was once meant to be more of a scoundrel in the comic books. By that definition, this means an ongoing womanizer who apparently thought staying monogamous was impossible.
When Hawkeye came to the MCU, many fans note he turned into a pure family man, essentially making him too boring in a few eyes. This was not the first time a comic book character ended up being different from how those comics first imagined them.
One could say Hawkeye's transition to the big screen was a major turnaround if maybe a necessity considering Disney owns Marvel. Would he be different on-screen had Marvel not been controlled by the Mouse House?
Contrasts in the MCU edition of Hawkeye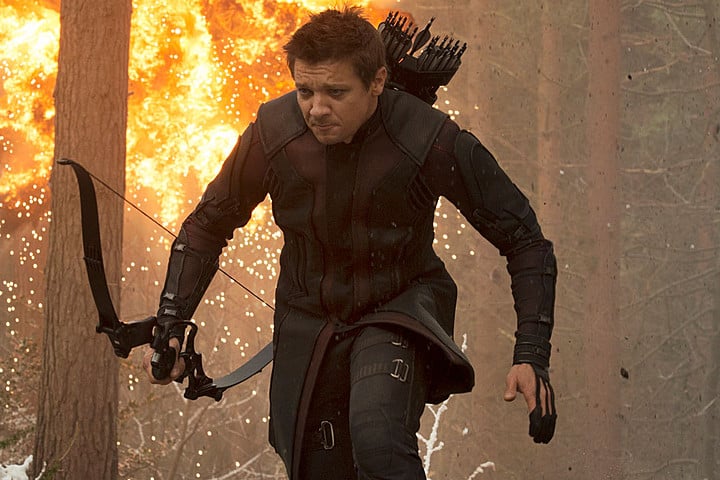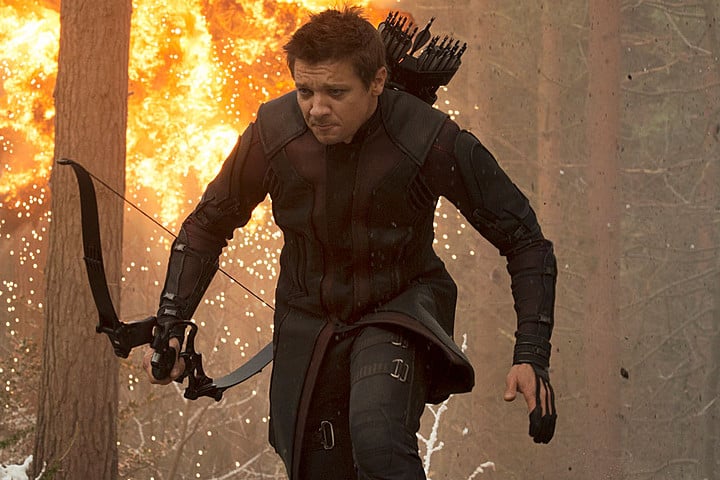 When someone started a thread on Reddit recently giving a list of superheroes that didn't transition well from comic book to big-screen, Hawkeye was third. Wasp, Drax, and Quicksilver are also mentioned, even if all subjective in the minds of those who commented.
Someone reminded Hawkeye was very immature in the Marvel comic book universe. He was also the main center of the Avengers back then, yet he took more of a back seat in the MCU movies. If still a major presence and deemed a "backup hero," not having him out front is quite the difference.
In the old comic book version, Clint Barton was also a carnival entertainer who became a villain for a while against Iron Man. Later, he reformed and became a major part of the Avengers team.
Along the way, he also had a lot of relationships with women, including a love affair with Black Widow. He became a kind of what a Reddit user said was a "sympathetic mess" due to his various relationships with women, including one named Kate Bishop. Latter also became her own version of Hawkeye in the comics.
Is Hawkeye really too boring in the MCU movies?
A lot more about Hawkeye exists from the comics, including elaboration on him becoming the ninja superhero named Ronin. The comic book world had him sacrificing his life before becoming Ronin, then resurrected by Scarlet Witch.
All of that excitement became overlooked in the movies. While there was a brief glimpse of his life being Ronin after the snap occurred, he became Hawkeye again when recruited by Black Widow to participate in the reverse snap/time heist plan.
In the movies, there was an earlier time when Barton retired from the Avengers to be with his family. Yes, he was married to Laura Barton and had a very normal family life until losing them initially in the snap.
This still begs the question of why the character became a little bit watered down rather than being more faithful to his comic book persona. Maybe if he gets his own Disney+ series as reported, a wilder side would open up.
Did Disney want Hawkeye to become a family man?
Some might argue Hawkeye becoming a happily married man with kids was a better path than being a reformed villain and perpetual, womanizing bachelor. All possibility exists Disney wanted to make the character more family-friendly since none of the Avengers are really womanizers.
Adding Laura Barton as his wife gave Hawkeye an opportunity to live away from the Avengers chaos on a farm in Missouri. Whether by decree of others at Marvel is unknown, but it did present a good contrast in showing real-life colliding with the chaos of being a world-renowned superhero. Besides, this was also a polar opposite from the comics since Laura and the Barton kids were killed by none other than Black Widow in one comic book story.
Being an Avenger for Clint Barton was like being in an elite military force. It might not resonate as much without him having a stable family with kids looking up to their dad.