'LPBW': What Is Jeremy Roloff Doing Now? He and Audrey Are Living That #Influencer Life
Little People, Big World first started airing on TLC in 2006, and it featured Matt and Amy Roloff and their four children. The show was an immediate success and has kept going full steam, even with the divorce of the main characters. Matt and Amy have remained relatively amicable after the divorce and Amy is marrying Chris Marek on Aug. 28. She will even be using Roloff Farms for the wedding venue (with Matt's blessing, of course). Their son Jeremy and his wife Audrey left the show in 2018, so naturally, fans are wondering what they've been up to in recent years. Keep reading to see what Jeremy Roloff is doing now.
Why did Jeremy and Audrey Roloff Leave 'Little People, Big World'?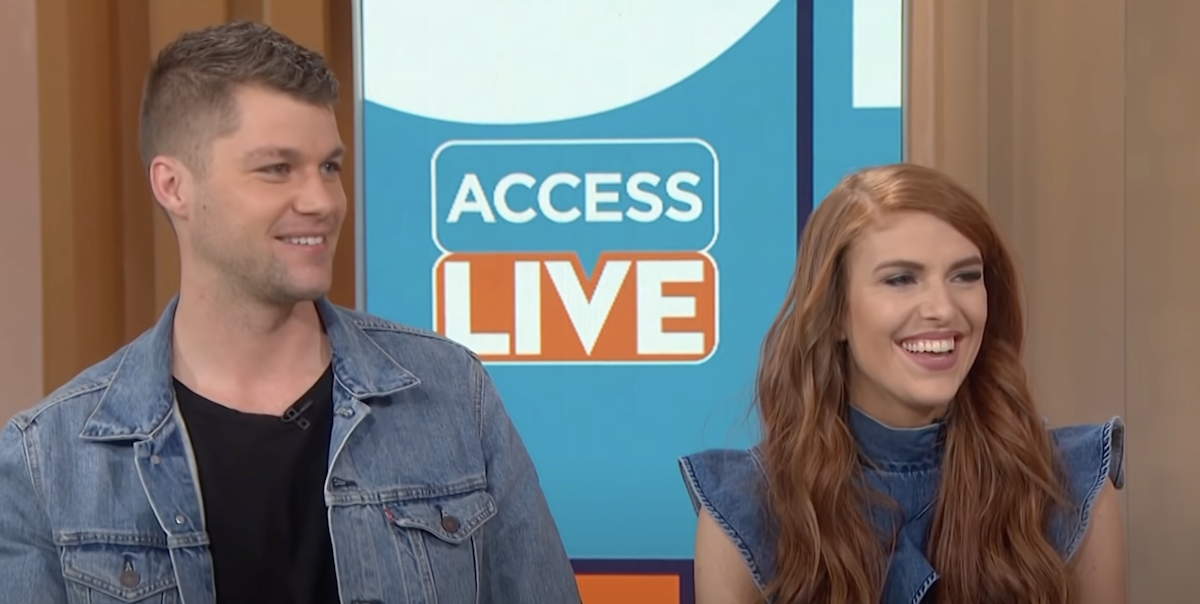 Even though the couple is no longer involved with Little People, Big World, they maintain that there was no ill will against the show and that they enjoyed being a part of it. The couple says that they just knew that it was time to go because they didn't want their daughter Ember to grow up on television.
Even though the couple has left the show, they still keep up with fans via Instagram. The couple has taken breaks from social media when they needed it, which may also explain why they left the show. It's easier to take a break from Instagram than it is to take a break from a weekly TV show.
What is Jeremy Roloff doing now?
Jeremy is a creator, creative producer, and designer, according to his LinkedIn profile. He is also the president of The Roloff Company, which is located on Roloff Farms. Since leaving LPBW, Jeremy and Audrey have released a marriage journal called Navigator's Council in 2016, co-wrote a book titled A Love Letter Life, which came out in 2019, and wrote a book called Creative Love: 10 Ways to Build a Fun and Lasting Love, which came out in 2021. The couple runs a site called TheRoloffs.com, formerly known as Beating 50 Percent, where they sell their marriage advice products and upload blog posts.
Of course, Jeremy and Audrey also promote their brand and products via social media. They've become quite the influencers, too, by sprinkling sponsored posts here in there among photos of their beautiful family. Unfortunately, the couple have been criticized in the past for posting photos of their daughter for sponsored media posts. Fans accused the couple of using her for marketing for Fisher-Price in an Instagram post that showed them buying their daughter a Fisher-Price toy. The couple defended the post, stating that Ember was having fun so it was all in good taste.
Even though the couple sometimes faces some backlash for some things they have done, they are still going strong and building their family. They may not appear on Little People, Big World anymore, but they remain actively engaged with fans by sharing on Instagram and uploading frequently to their blog. Perhaps the couple will launch their own show in the future featuring their own growing family? At any rate, fans do like seeing what the young couple are up to, so there is definitely an audience for it. 
Jeremy and Audrey have expanded their family since leaving 'LPBW'
Jeremy and Audrey tied the knot in 2014 and started their family when Ember was born in 2017 — all while they were still appearing on Little People, Big World. After parting ways with TLC, the couple then added their son Bode in 2020. And they are currently expecting a new addition in November of 2021. Hopefully, Jeremy and Audrey will keep posting photos and providing regular updates for years to come. We can't wait to continue watching their family grow!